Well I've seen other people do it and decided it looked good...so sorry for a repeat post but I think the black on black is sexy :hitit:
couple pics:
The paint (because someone ALWAYS asks):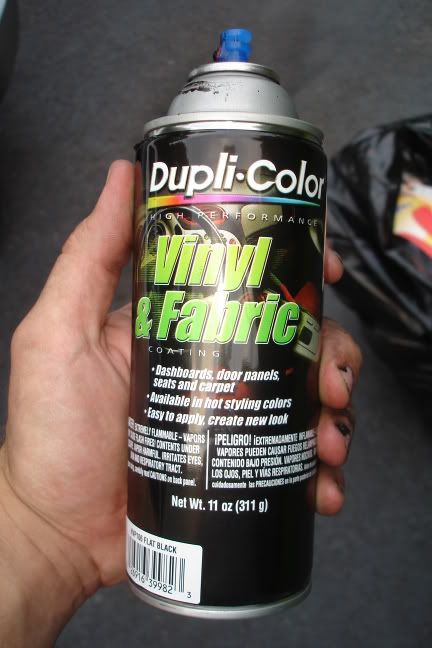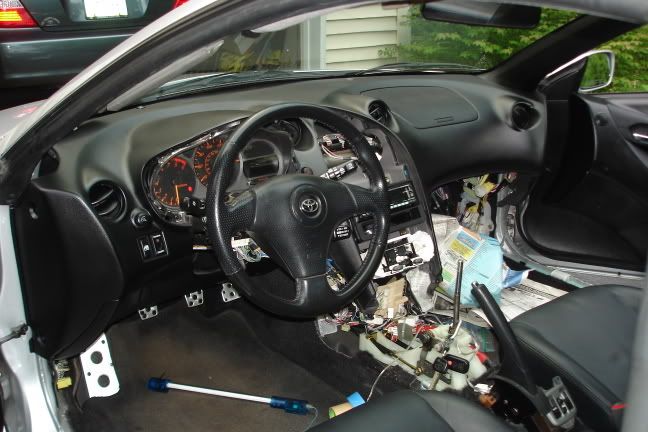 The rest of the interior isn't done yet b/c autozone only had two cans of that paint. I painted the speedo surround silver to match my exterior, and am debating what else to do. The center radio and a/c surround piece i'm painting silver for sure...but I'm also thinking about painting the section of the door that flows down from the rear top of the door along the bottom where the door pocket is, to where the speaker grille is...to underneath the glovebox, and around the sides of the center console. If anyone can picture what the hell I just explained...I think Dan (hombredelassrtas) has his done blue, and sickcelica has his silver also. Anyone think that is a little too much? I wanted to break up the black a little bit if possible...but not sure if that would look good. Guess I could always put more black on top of it. Anyhow enjoy and any feedback or photoshops of that silver idea would be greatly appreciated!