20XX Infiniti G
2012 Nissan Skyline Coupe
Which will be the first model to get a proper Essence inspired exterior design? The 2012 Nissan Skyline Coupe of course!

The 2012 Skyline Coupe won't be turbocharged like the Essence, but will use the hybrid "3D motor" along with a 3.7L V6 to produce a total of around 450PS. The Skyline Coupe Hybrid will be the highest grade on offer and HA calls it a "high power luxury sports coupe". Apparently the 3.7L V6 hybrid will use only as much fuel as a 3.0L engine so it can boast a very environmentally friendly image despite producing power that puts it almost on par with the Nissan GT-R.

The Skyline Coupe prototype will be shown at the 2011 Tokyo Motor Show and will go on sale in the 3rd quarter of 2012.
Current G37 Coupe and Essence concept for comparison.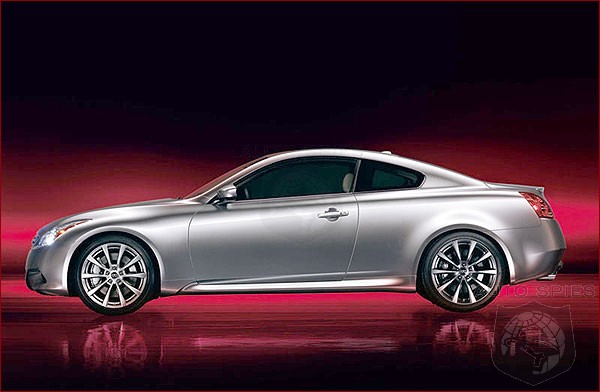 I like the evolution and not revolution of the design.