Discussion Starter
·
#1
·
I needed a good smack as I got to Automotive Progression and realized I forgot my Camera. So all of the install pics were done with my phone. Also there was a busted celica with no wheels on the lift so we did everything on the ground which made it much more interesting
Participating: Myself, Lowridercruz, his friend and ToyoTech.
I will say the whole Air injection part of the 04 is a nightmare when trying to remove the header and install a new one. 1st getting the air injection tube out was a bitch and may have involved a saws all *sp
PPE directions said to lower the front frame but we didn't think it was needed. Come to find out the air injection tube will not go back in with the ppe header unless this is lowered.
Mix this all with a random freak rain storm it was a pretty fun night
We finished up around 3 without any major issues. Thankfully I went to AP to do this as i do not have nearly enough of the right tools or 2nd, 3rd and sometimes needed 4th pair of hands
As always justin did a great job and I was very pleased with the results.
As for the PPE equipment. Great quality parts and look excellent. It was raining and i didnt have my good camera so no sound clips yet. The car is significantly more raspy at WOT due to the lack of any cat or resonators but for the extra power i am completely ok with it. There is also an anticipated sound changed when the supercharger goes on.
Next Automotive Progression Adventure with a certain large hair dryer: T Minus 18 days'ish
Also expect cleaner and full underside shots when the car is on the lift as well as some sound clip before and after s/c install
a little comparison between stock and PPE: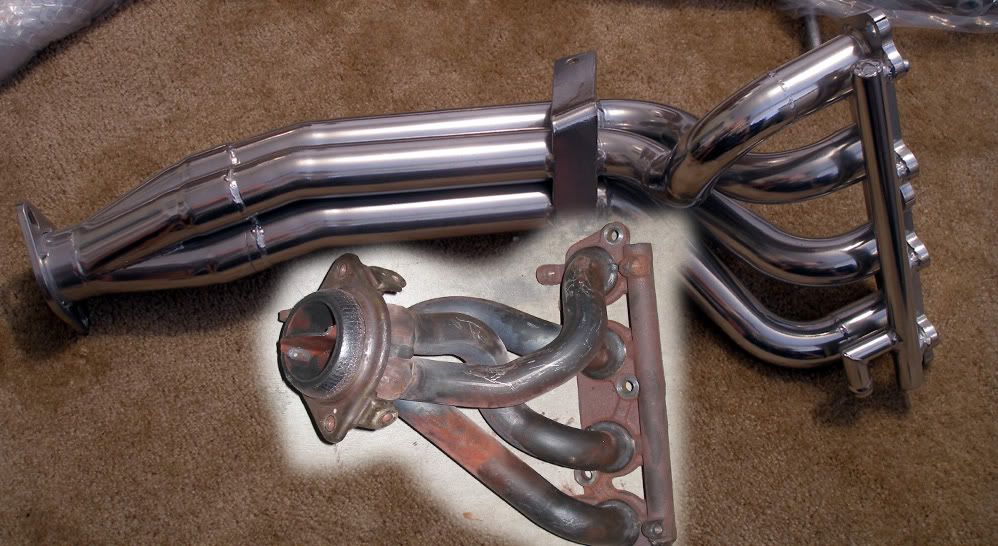 10 Points to the person that recognizes the celica in the back right of the pic :gap: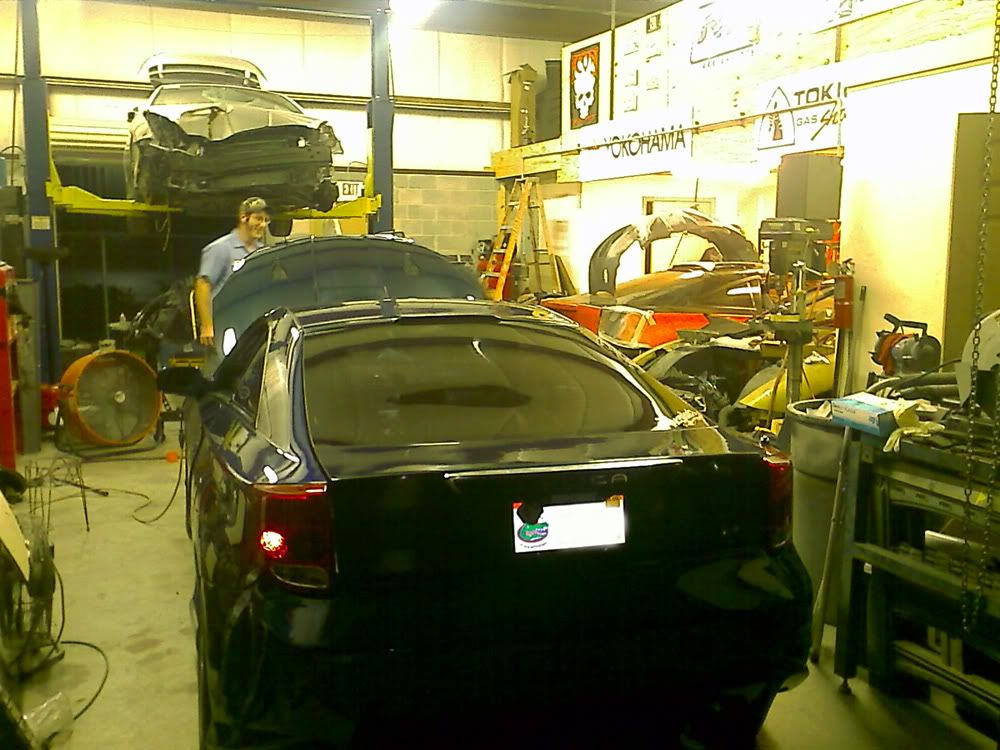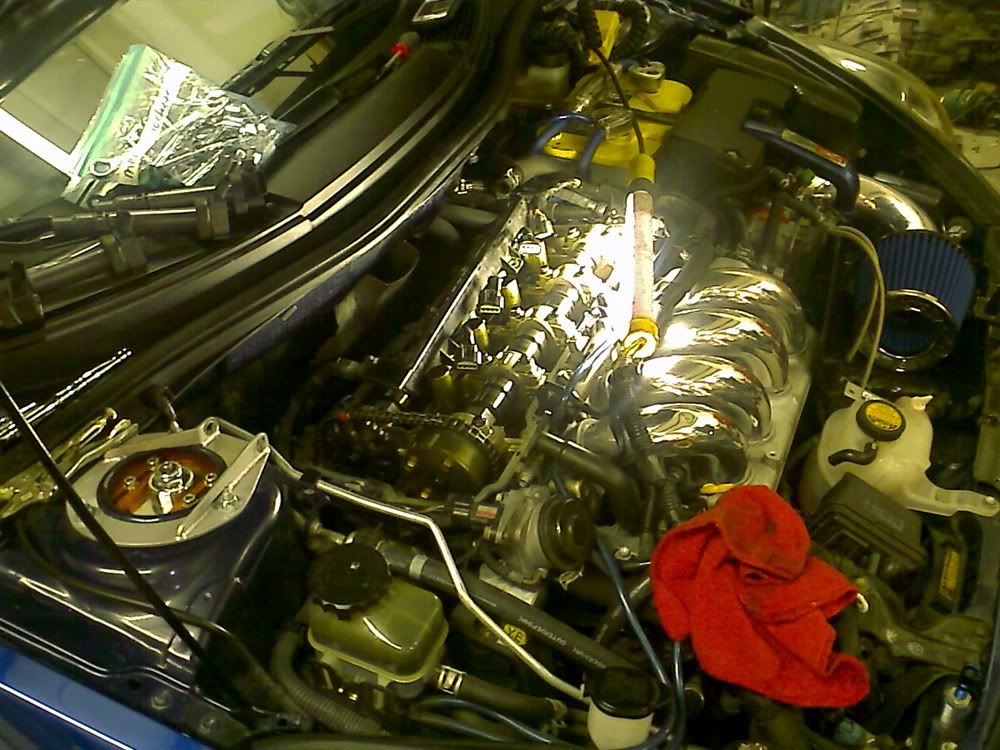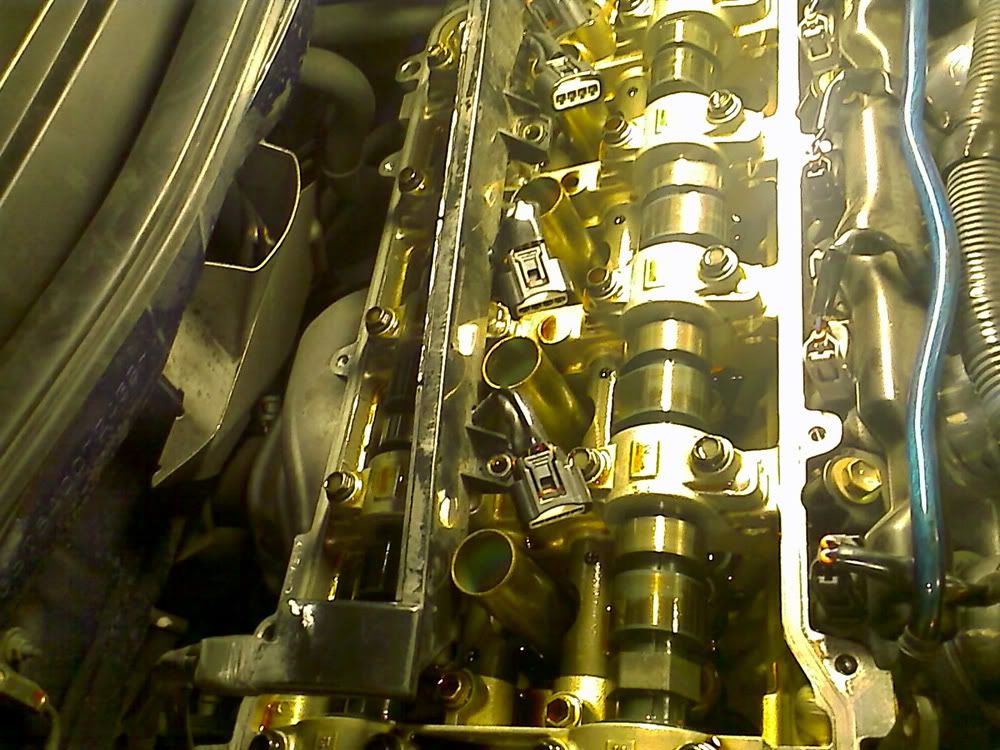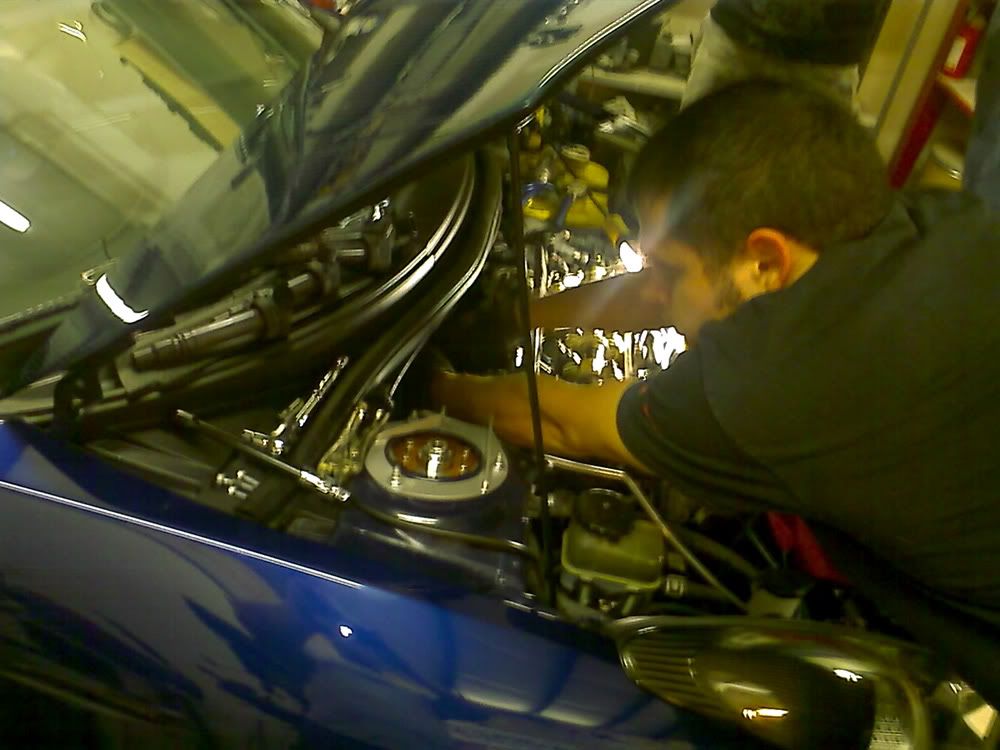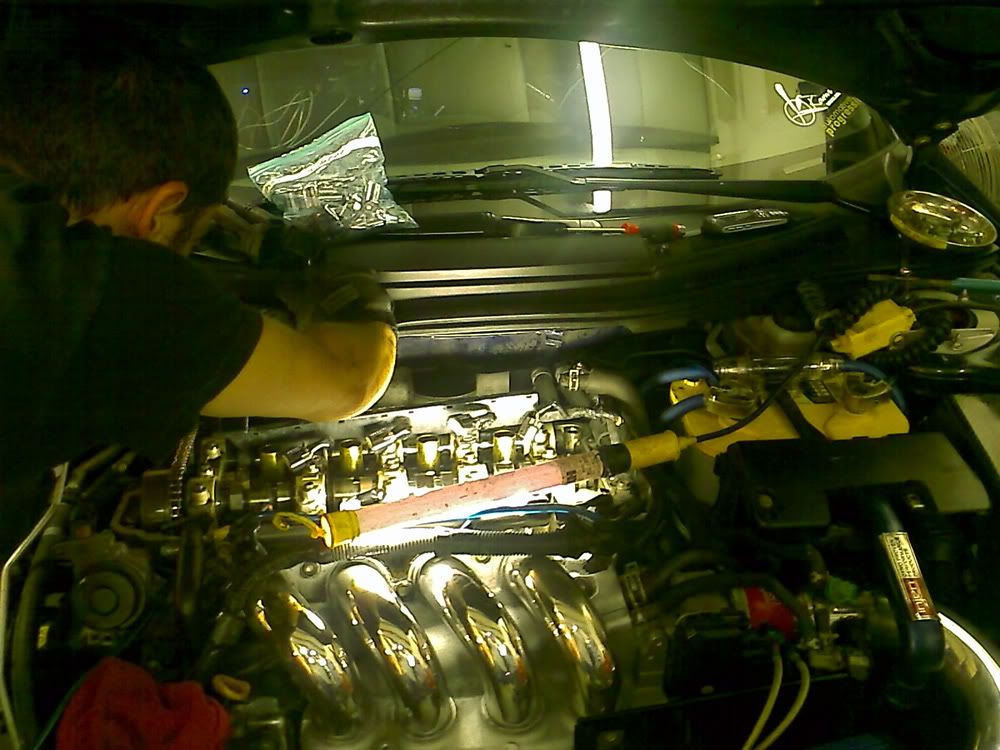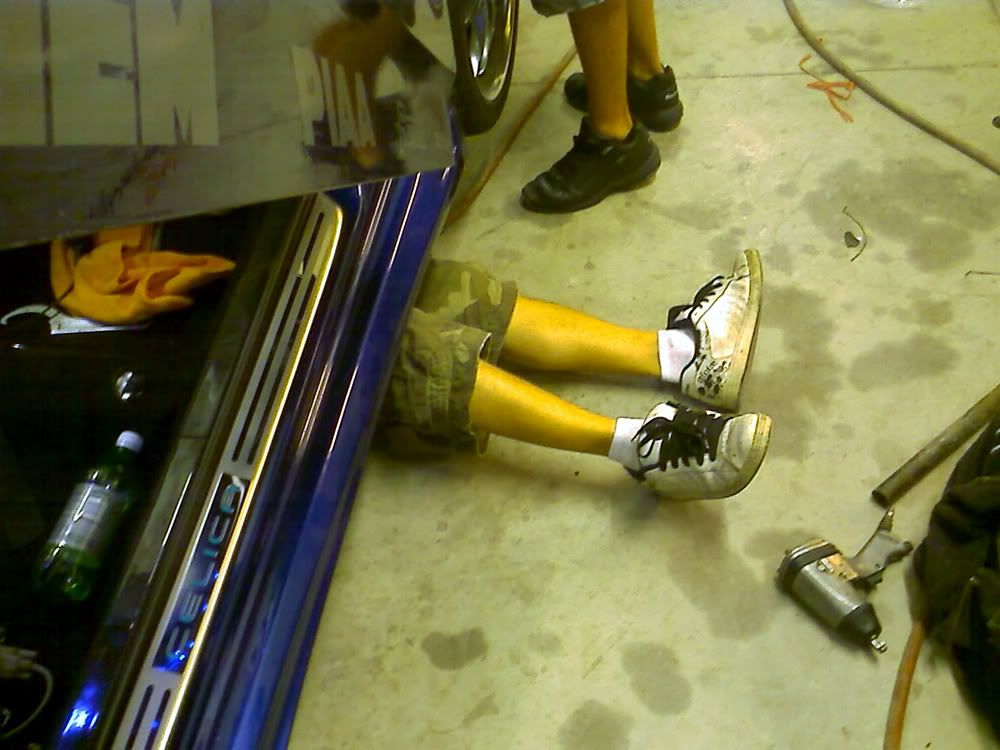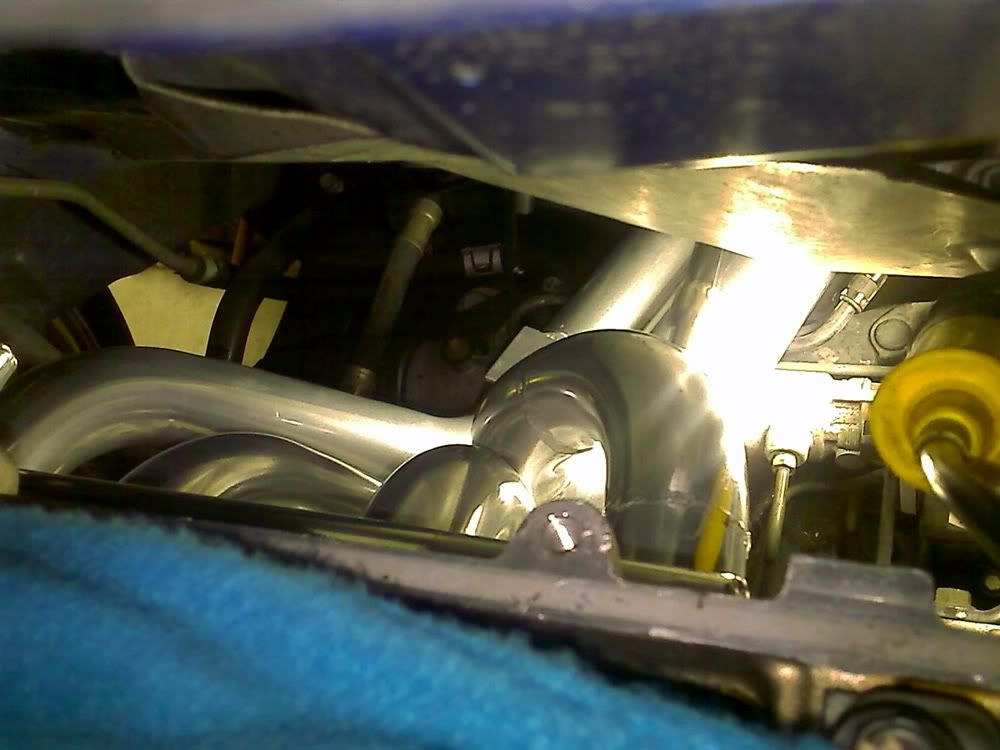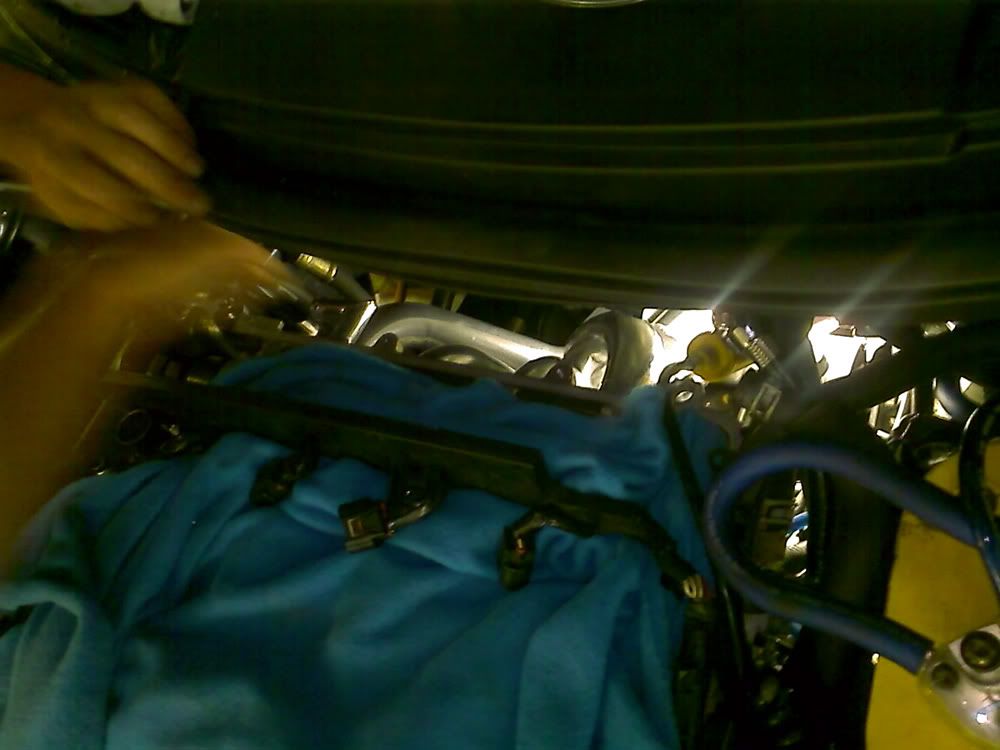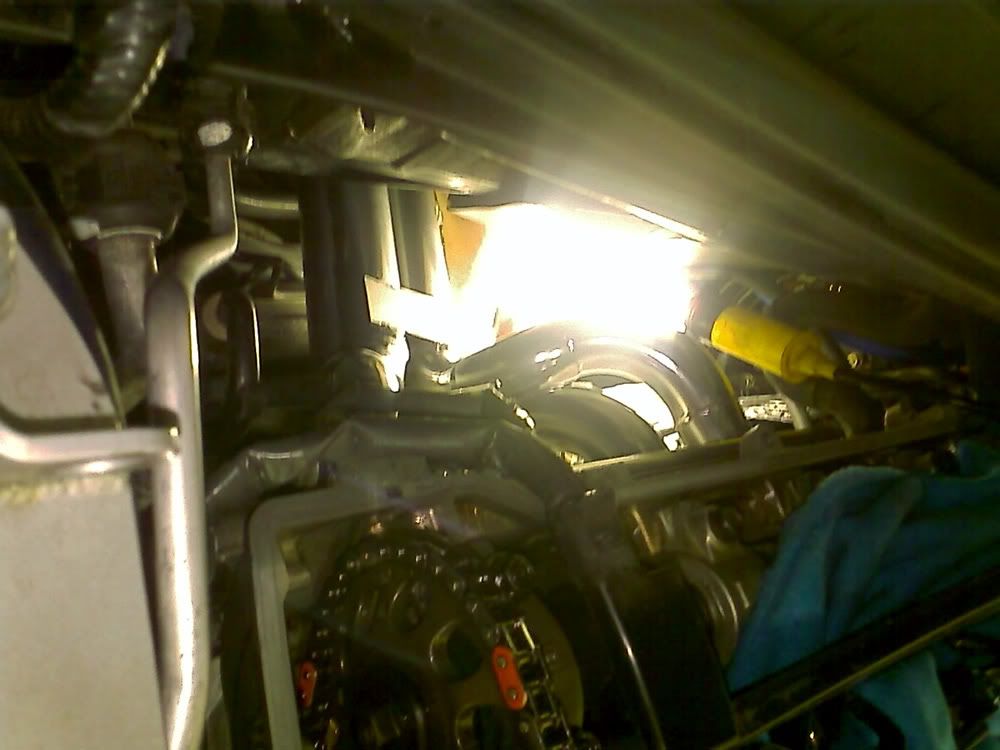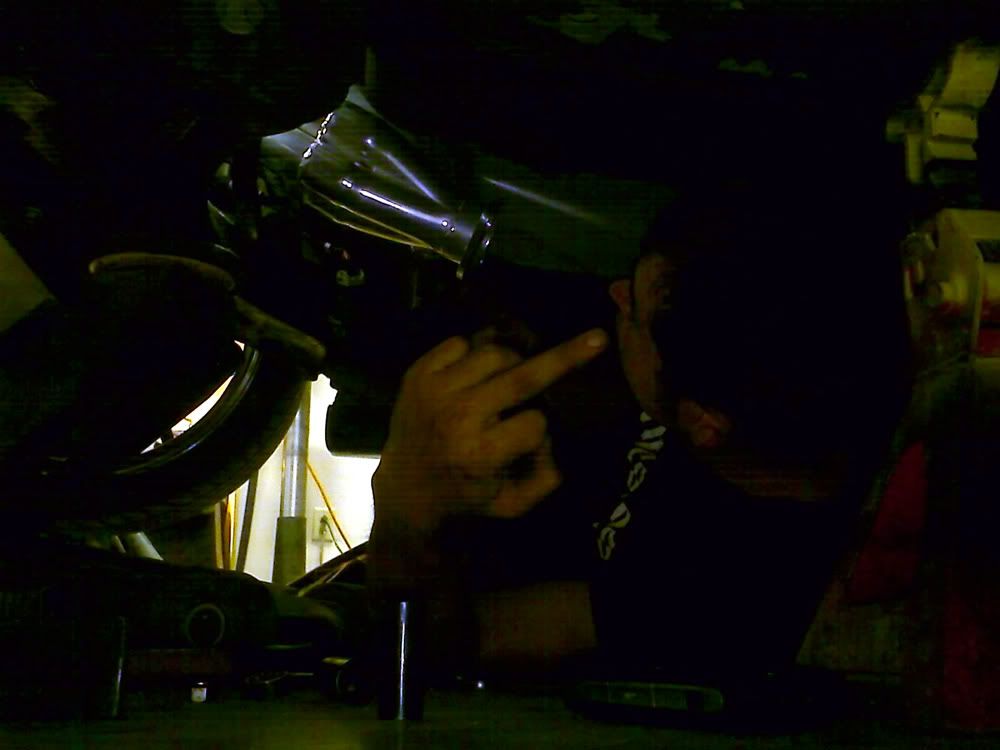 Some pics today. just jacked the car up abit but it is filthy under there due to us being dirty on the install and the nasty rain storm all the way home. Will be cleaned up for the lift shots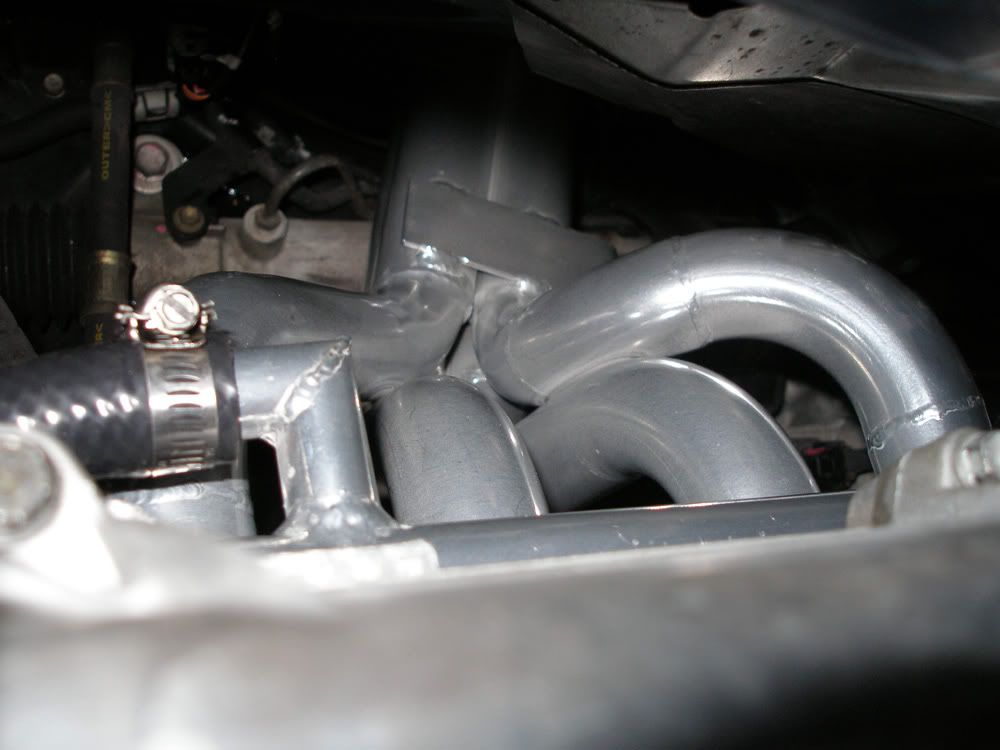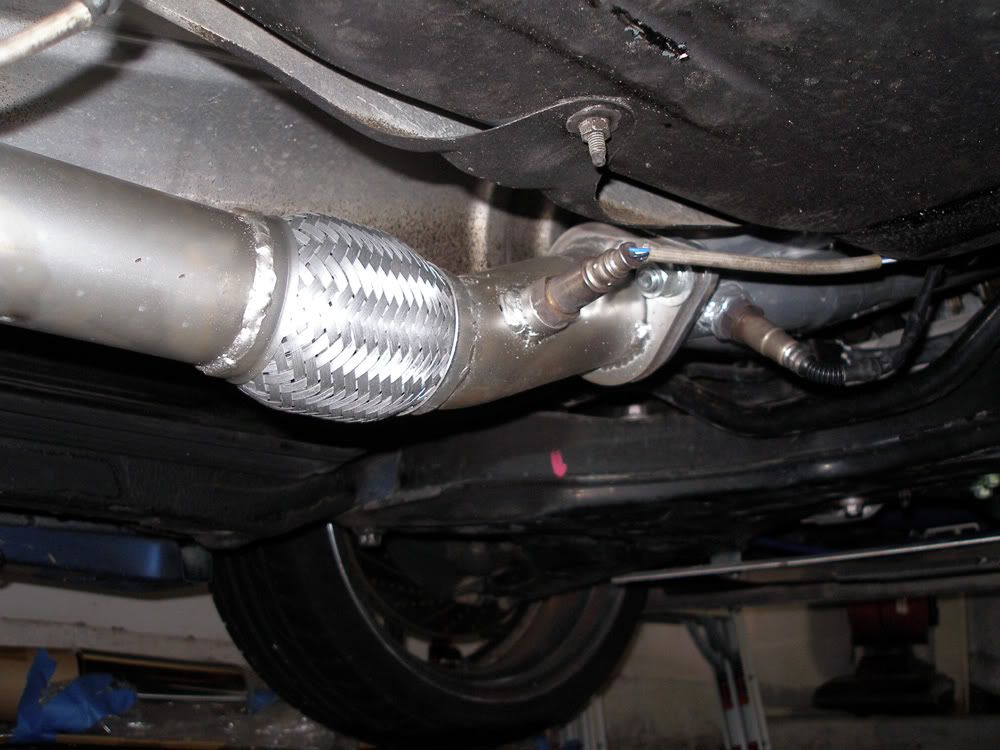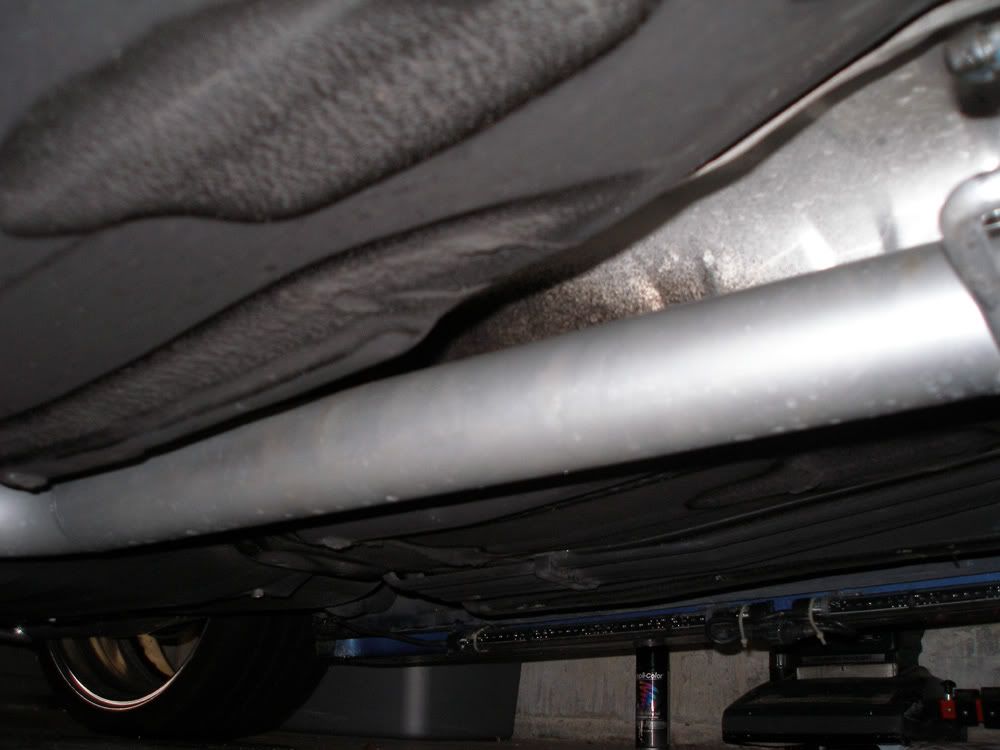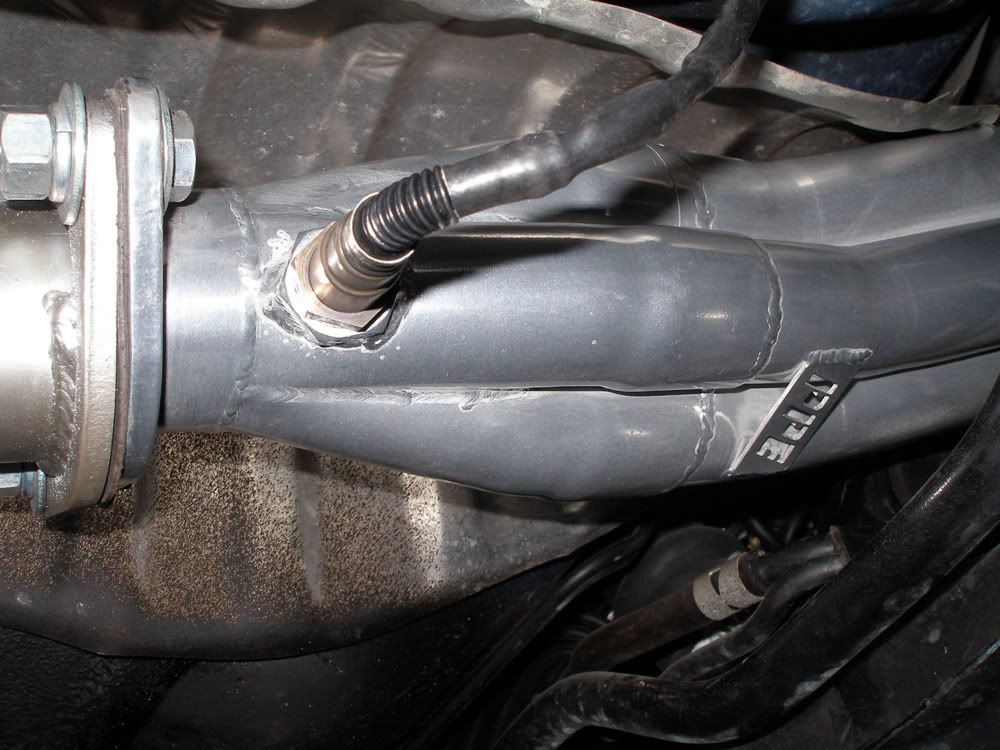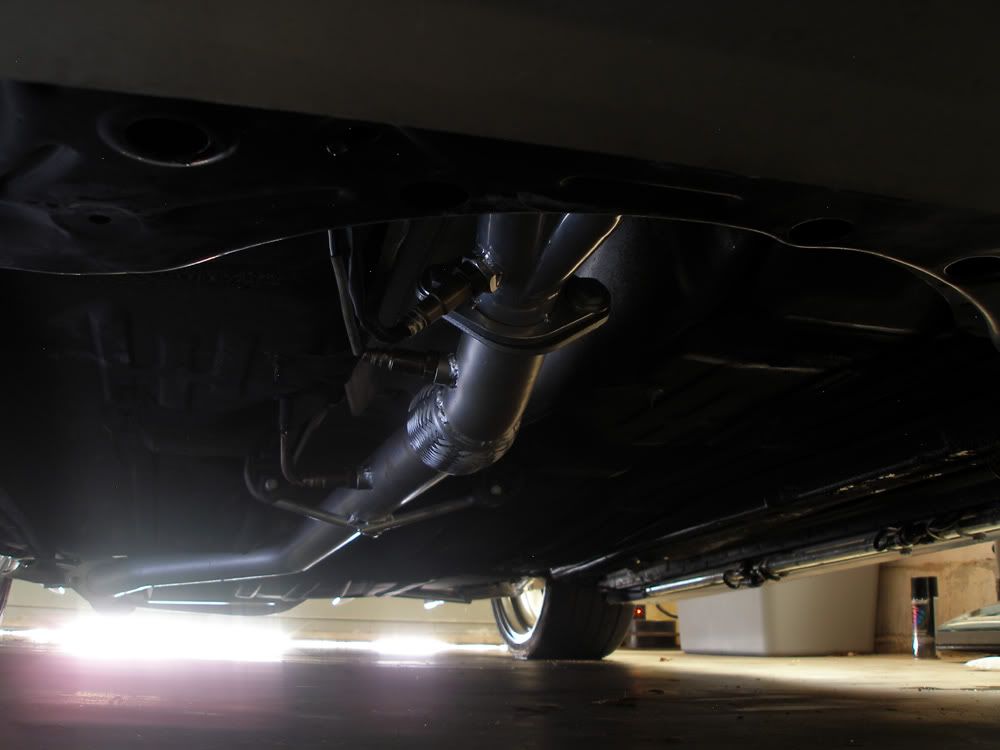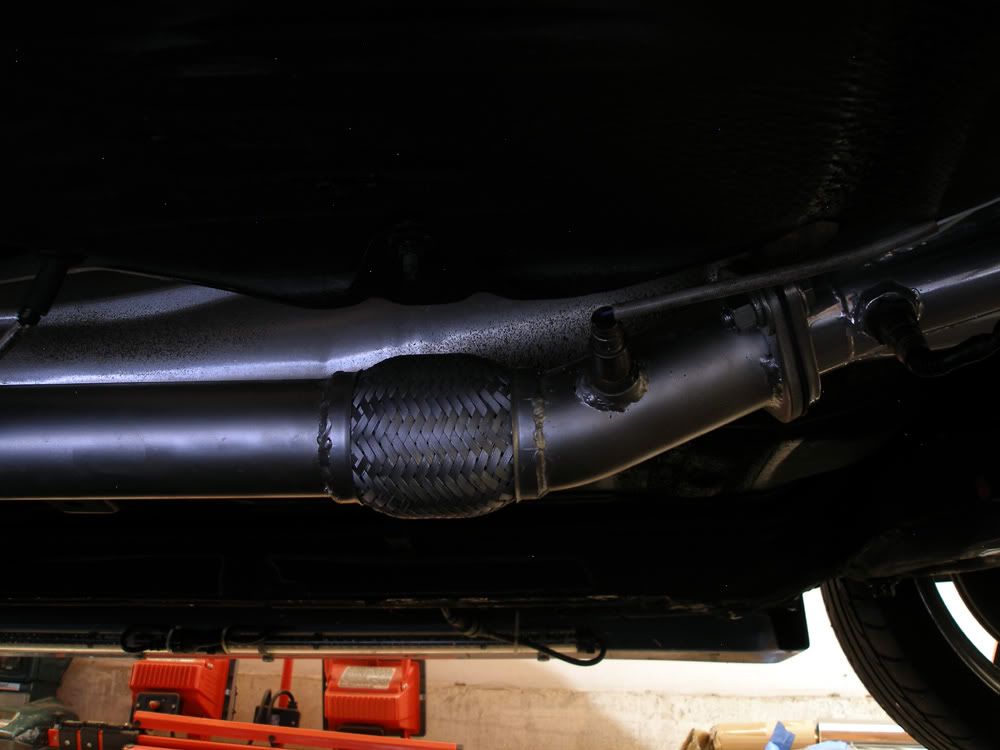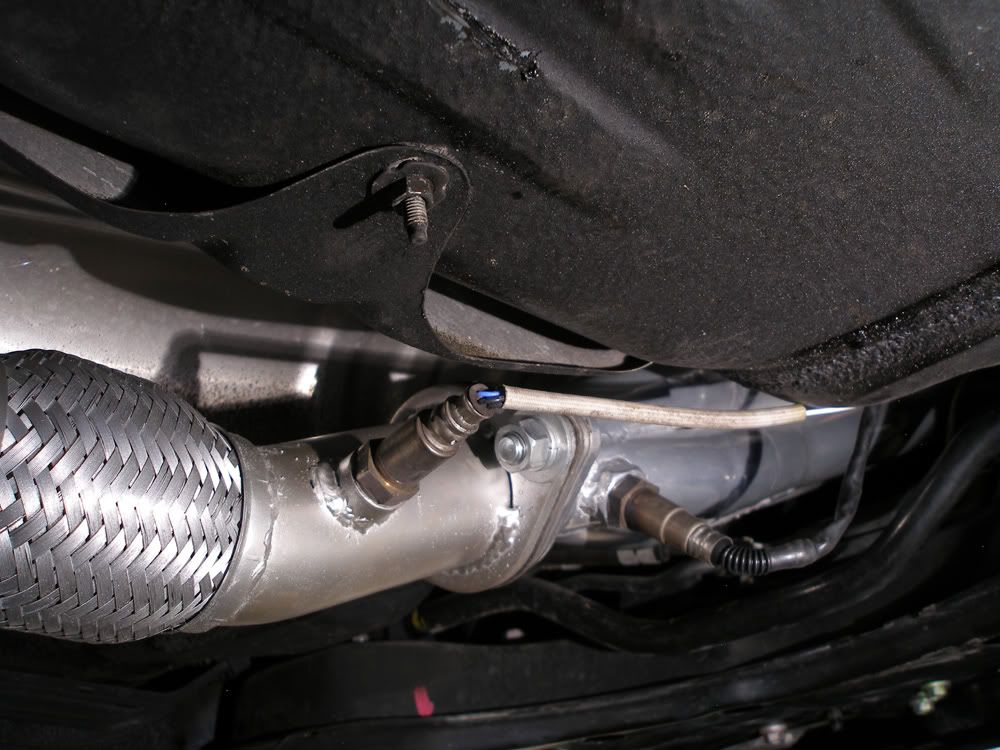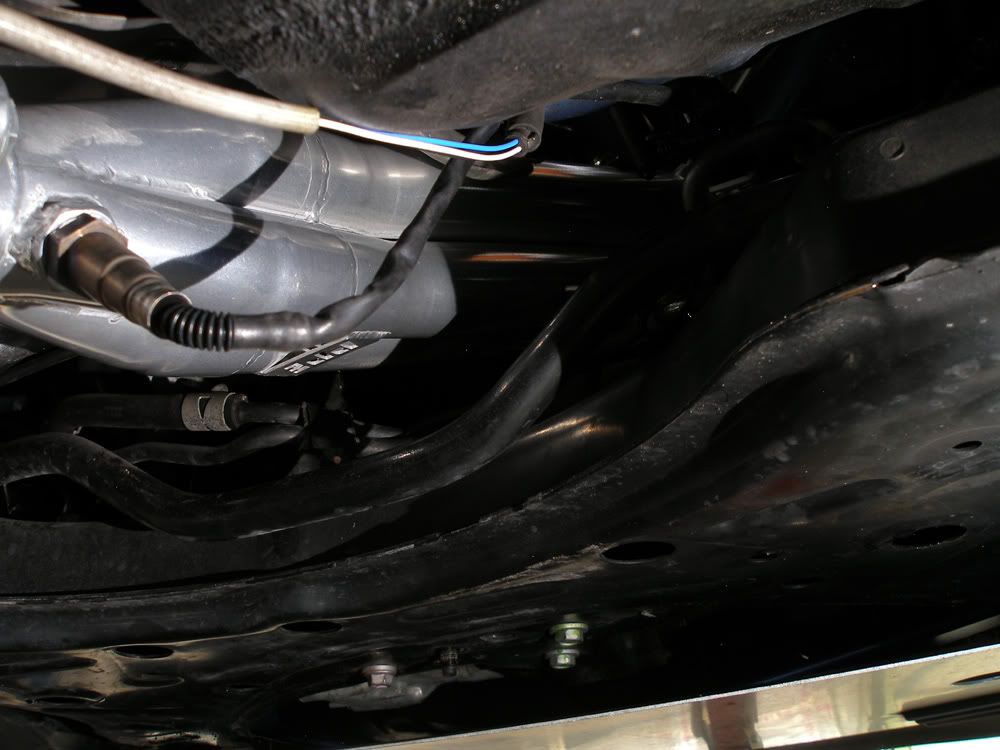 BTW PPE's new system to eliminate the CEL is very slick. they used the resistor method however they give you this tiny little plastic block which has the resistor build in, then 4 ports and screw tops that push and hold the wires in place. very easy and worked so far