Discussion Starter
•
#1
•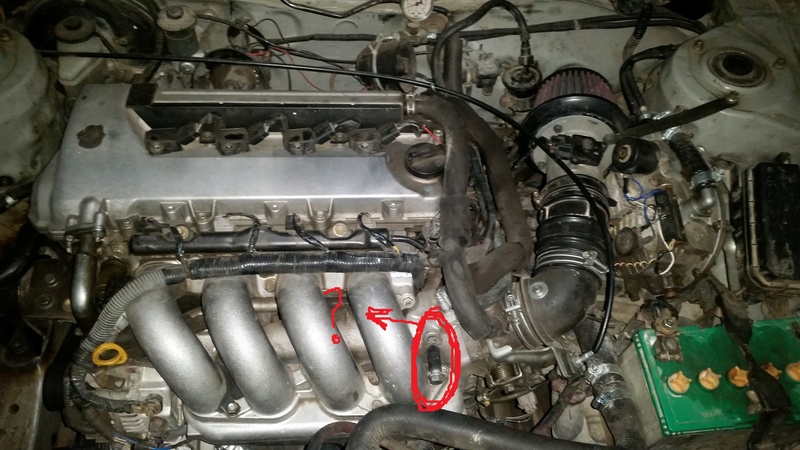 Guys, sorry for this newb question, but im new to swapping engines, and i am learning.
i have completed every thing, the engine runs well, and i love it,
but i am puzzled about the hose circled in red. where does it go to? ive checked and can find nothing. if i dont plug this pipe with a nut to block it, the engine stalls unless at wide open throttle. its just impossible to keep the engine running with this pipe open, so i blocked its suction with a nut. it seems fine now, but i know this connects somewhere and i know it serves a function. can any of you more experienced 2zz owners guide me a little? Ill appreciate the help very much!
thanks
If you guys need further info ill be happy to provide it