Discussion Starter
·
#1
·
December 2001 we bought a 2002 celica GT. We've had this thing almost 13 years. About a month ago it was stolen and recovered after an accident. I decided it was time to update this thing. First step was repairing the damage. I'm no body man so I don't have all of the high end dent pullers and such. I did this the best way I could with good success. If you don't like it, keep it to your self.
The damage: rear bumper, both rear quarter panels, hatch, and scratches everywhere.
Using an old school dent puller, I pulled out the damage and shaped it as close to original as I could.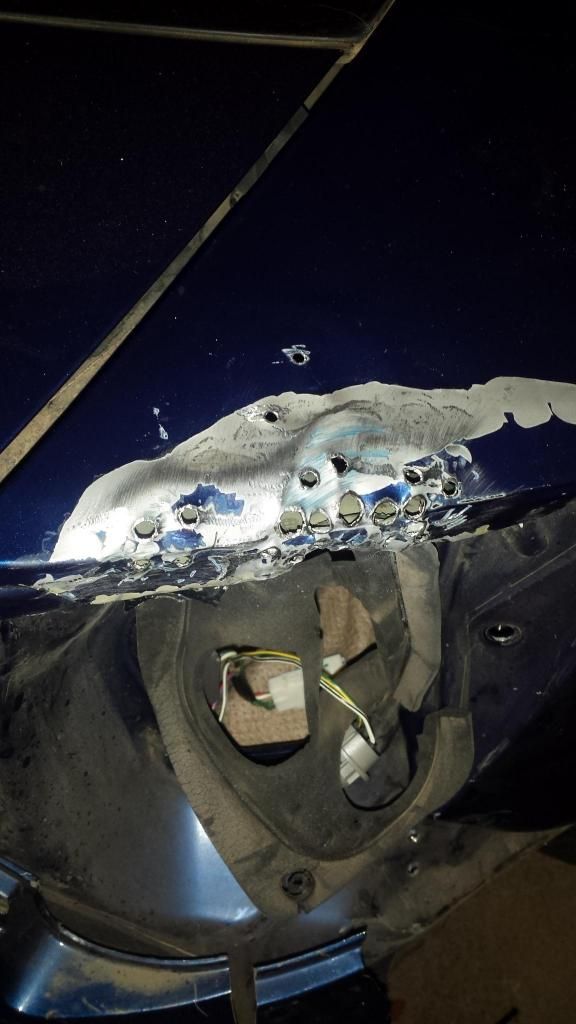 I then welded all the holes up.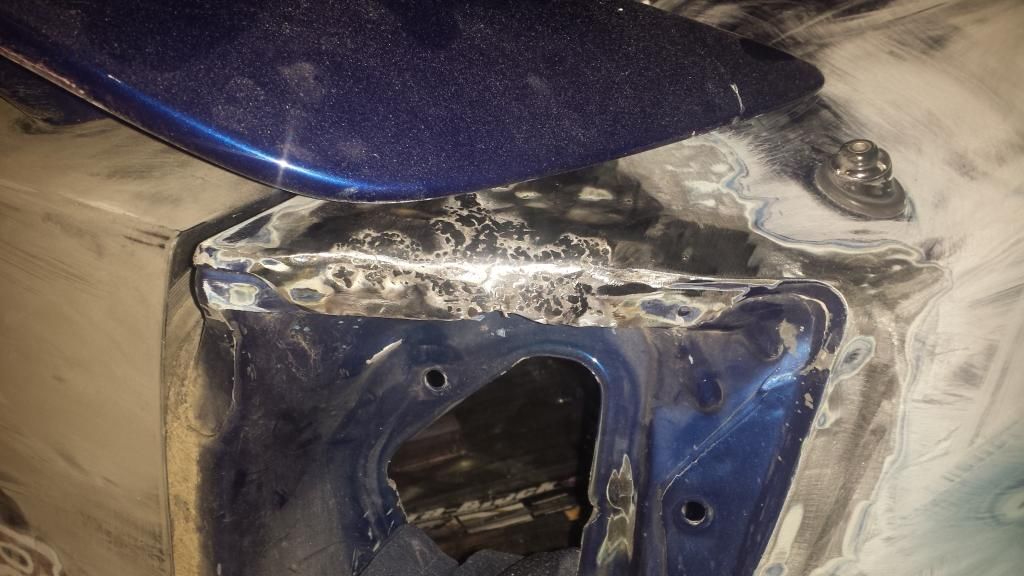 Once the holes were welded up, I ground them all flat and shaped the panel with a hammer and dolly.
Next step was to reshape the quarter panels with a high quality body filler.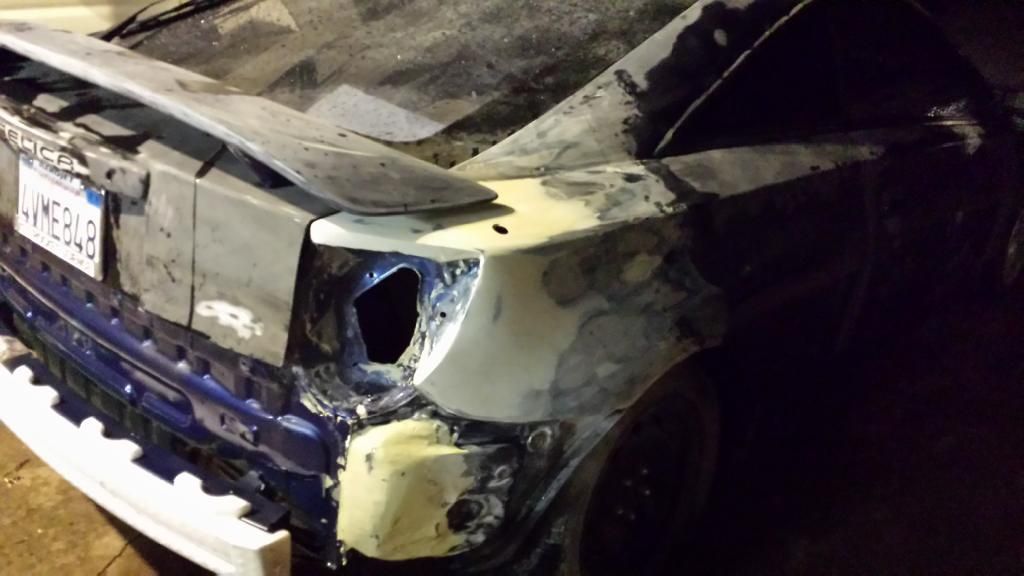 You'll notice the entire car has been sanded down.
I fixed all the dings and dents, and kept working on the rear quarter until I thought it was perfect. By the time I was done it felt silky smooth.
Next was shooting some high build primer over the repairs and then wet sanding it down.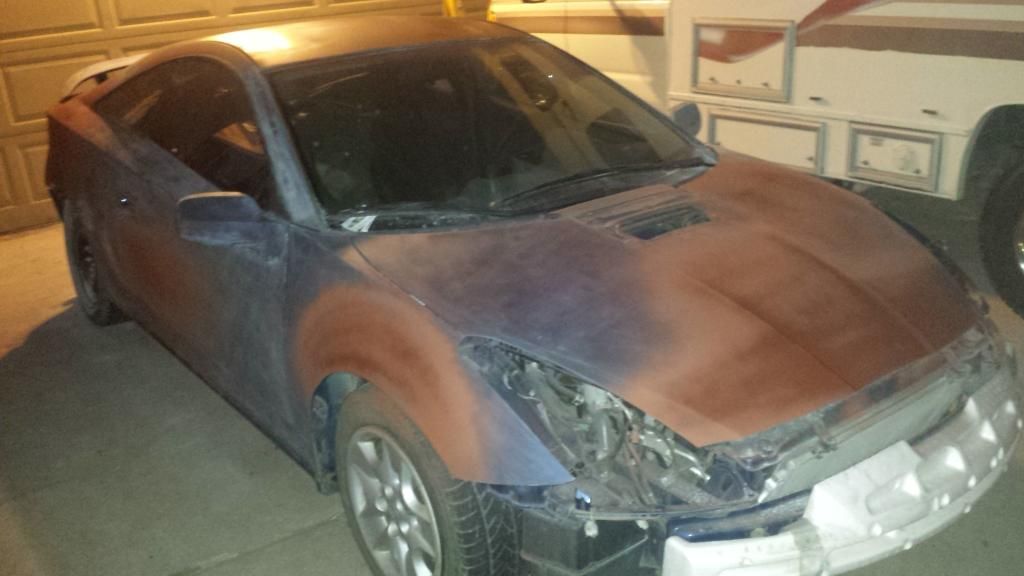 I wet sanded most of the high build primer off in the end.
Once the body work was complete, I scuffed up the engine compartment and taped everything off. I sprayed under the hood, the hatch and behind gas door so I don't have to pay the painter to do it.
You can see we chose a hot pink pearl color. Yes, it will be hot pink.
This should be the color it ends up:
The car was picked up this weekend to go to the painter who will be primering, then painting the car including door jambs.
Hopefully in a week or so I can update this with the finished pictures. Once I pick it up I will be picking up some black 18's. It's already got an eibach pro kit on it. I also bought a front lip for it.