Been wanting better lighting in my climate control area. My old setup had dead spots in towards the bottom and the outer areas.
Now before you start, remember, this is a do it at your own risk. I will not be held responsible for anything that goes wrong
. I bought a pair of these bulbs off ebay for about $4 shipped.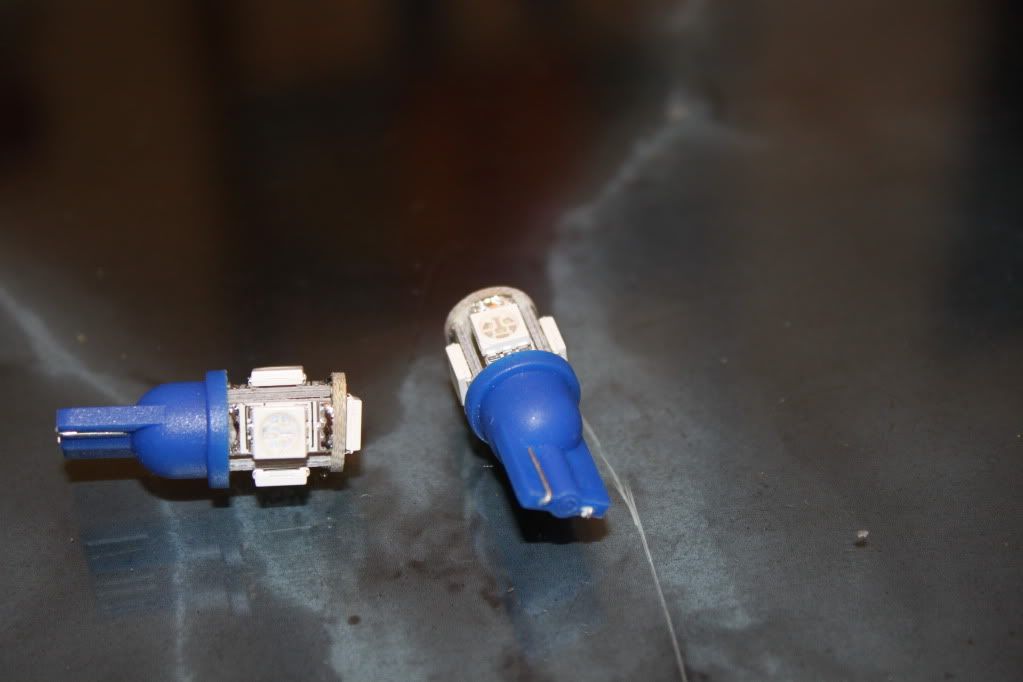 What you want to do is separate the LED's from the base. I have found that sometimes these LED's are glued to the base, while other times it's not. You want to first bend the pins straight. then take your fingernail and slowly separate the base from the LED.
edit: Recently i've found one of my led's was being a bit subborn to pull out. I ended up taking a blade and heated it up. Then slowly cut through the base. So do this if the other method doesn't work easily.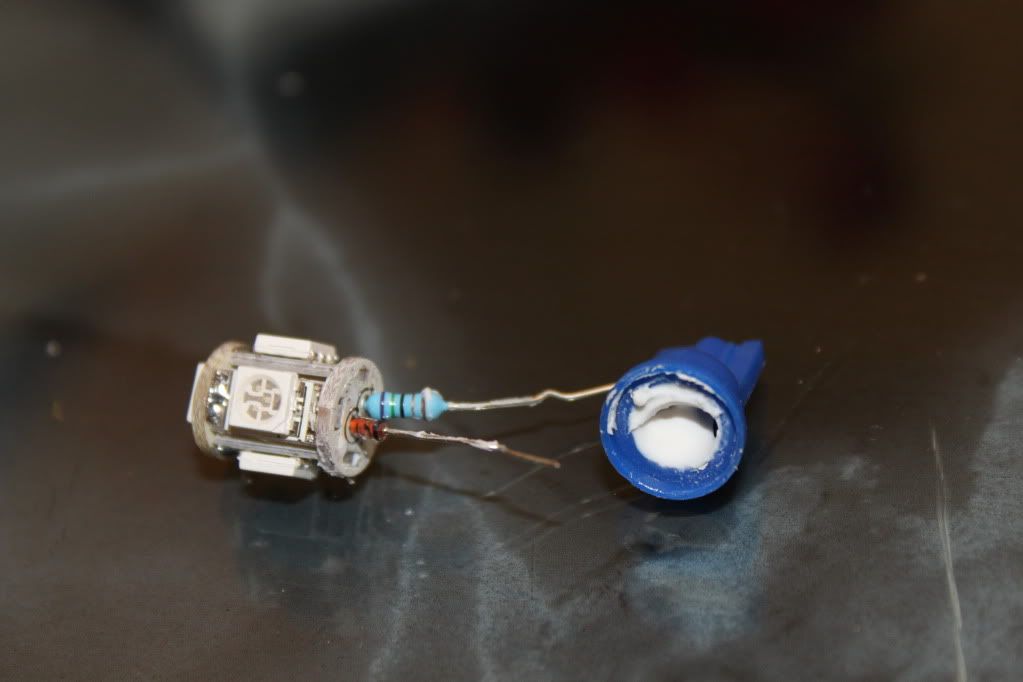 I decided to use a little bit of shrink wrap just in case the wires touch each other.
Once that's done, it's time to solder it onto the board. To make things a bit easier. I used my glue gun and put a dab around the LED base to make it stick to the circuit board. Next bend the wires to the proper locating and solder it on. The positive connection is towards the outside.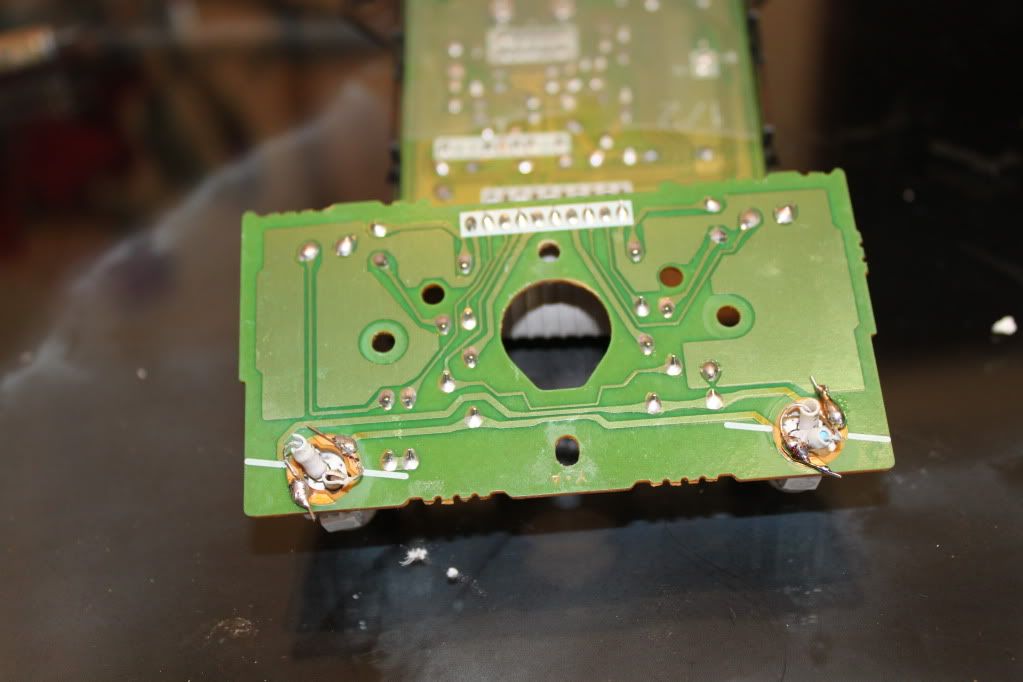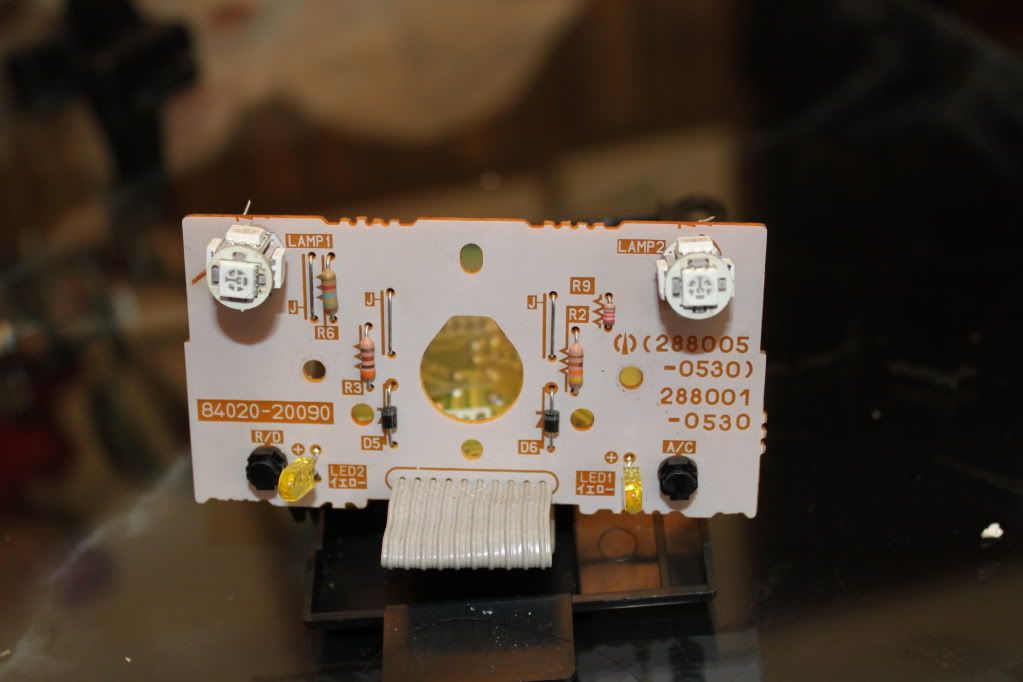 Before reassembling everything, please make sure everything is working properly.