Discussion Starter
·
#1
·
So I have a BIG problem. I should first mention that the spark plugs have never been changed under my ownership (3 and half years/ 20,000 miles) and I don't know the last time the previous owner changed them.
I was driving last night to run some errands. After my first trip I started up the car and the exhaust starts popping in neutral and I thought that this was very funny, maybe cold weather or dity MAFS. So I think nothing of it. Then after after a few more errands the engine starts to 'chatter' a little more when accelerating and I get a CEL. I stopped for a bit, popped the hood and could smell fuel. I drove to an Autozone a few blocks away and got the CEL pulled, I was told it was a misfire on Cylinder 4 and that it's okay to drive around like this because it's most likely just a bad spark plug. The exhaust continued to pop in idle and the engine began to knock a little louder when accelerating.
So I tried to find a Denso plug(s) to replace it with but the only place that had them was closed. Taking the advice of the Autozone employee and another friend who knows Celicas quite well, I decided to keep driving it. I drove another 5-6 miles and stopped at a friend's place. After a couple hours I tried to make it home but my problem got REALLY bad. The knocking was even louder and my acceleration was studdering. The engine noise got too loud and I was no longer making any power basically so I had to pull over. Eventually, the engine was even popping almost like a go-kart.
The next day I checked everything out. My coil in cylinder 4 was demolished, roasted. The lower rubber section is completely missing and it's cracked along the side. The spark plug is in the same condition, being burnt black and missing areas of white thread-like looking material above the 'real thread'. It looks like its vertically smushed too. I pulled some pieces out of the hole but not enough to put together the rest of the spark plug and I found no remains of the coil. This is what it looked like, black marks surrounding the hole.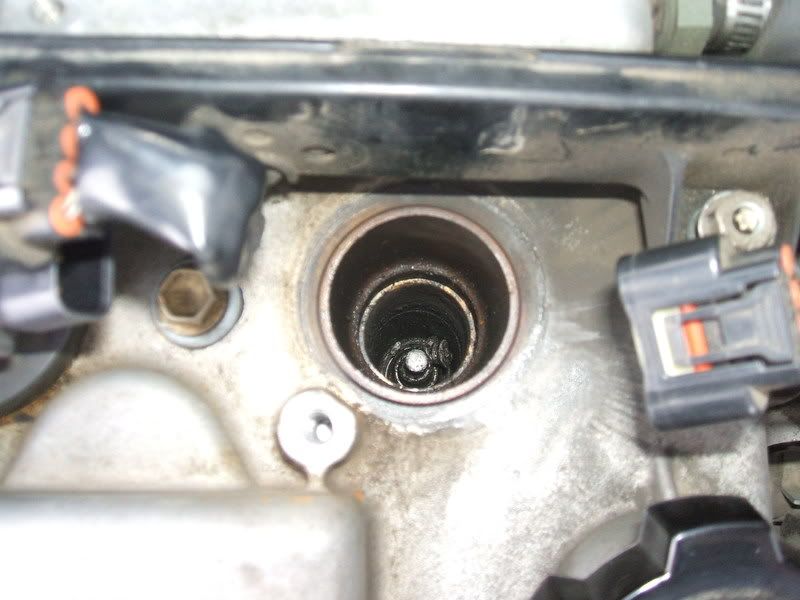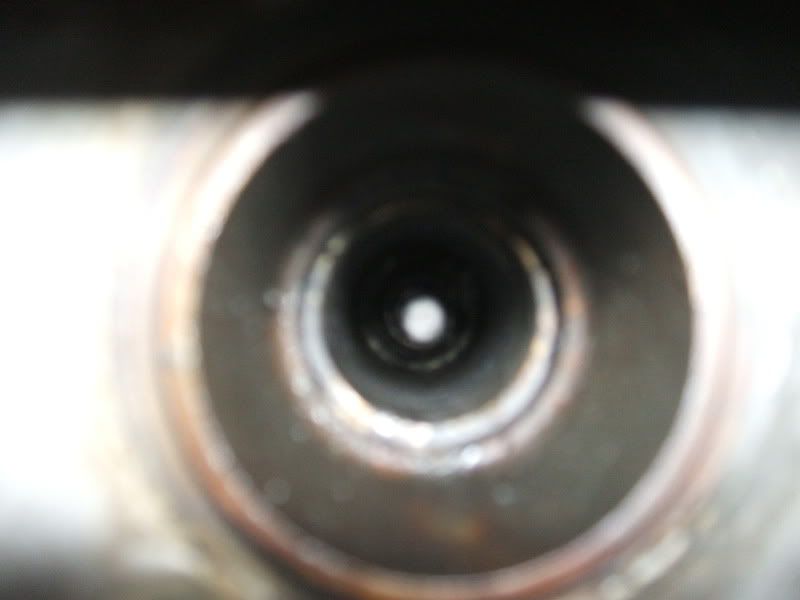 Coil: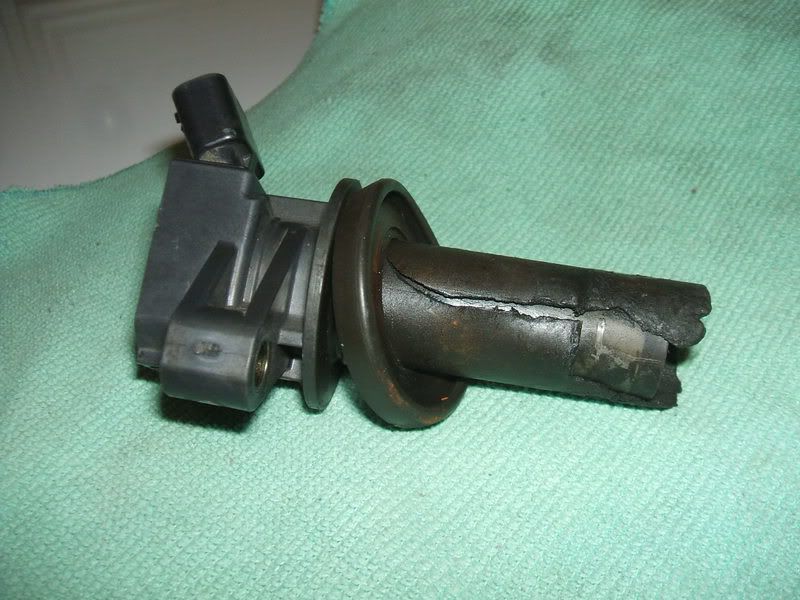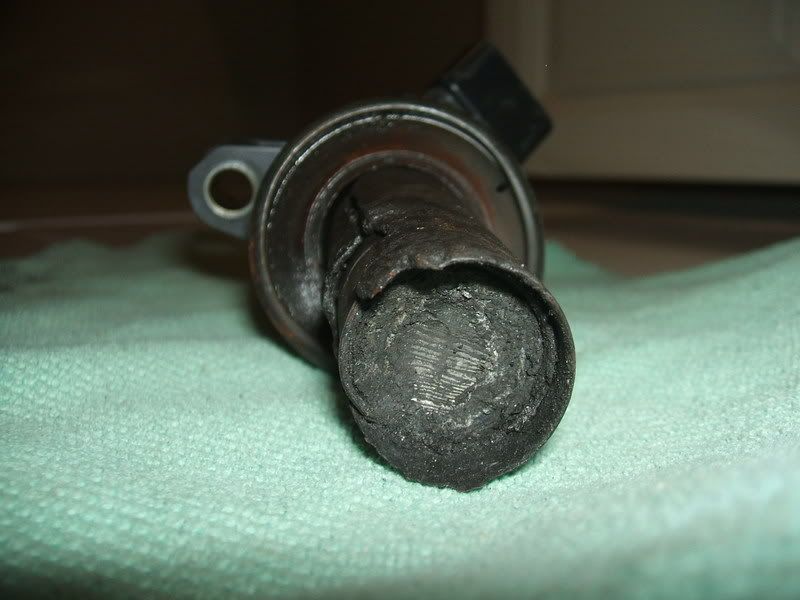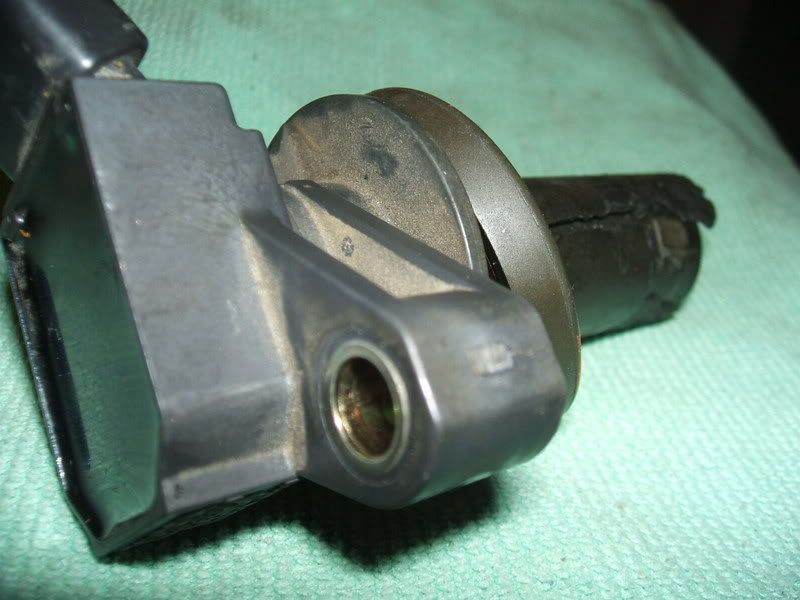 Spark plug: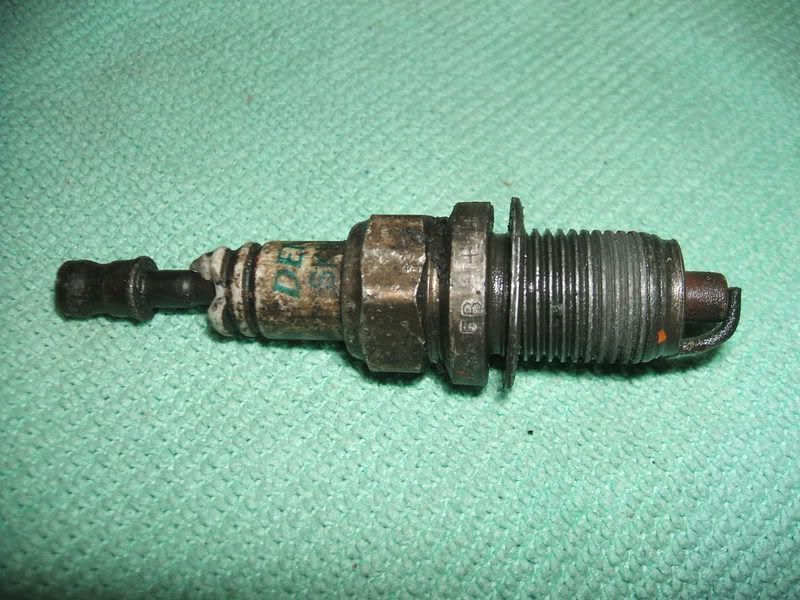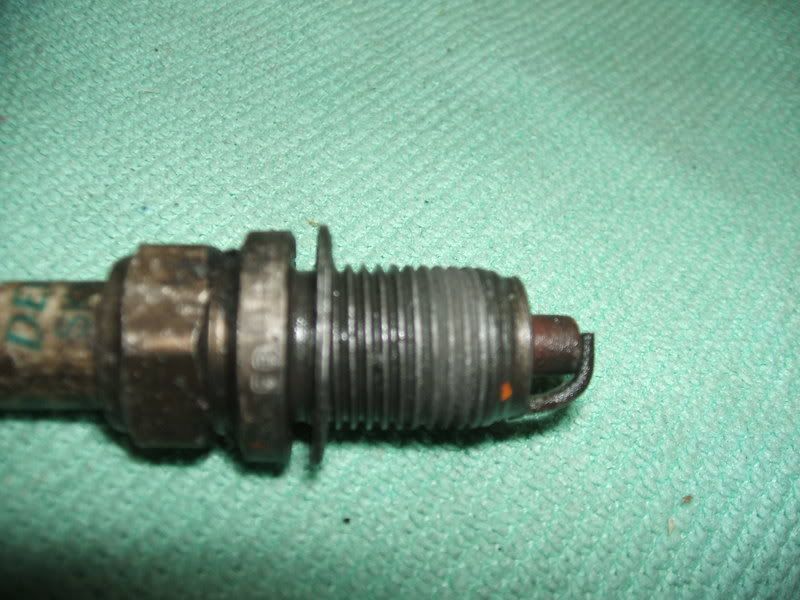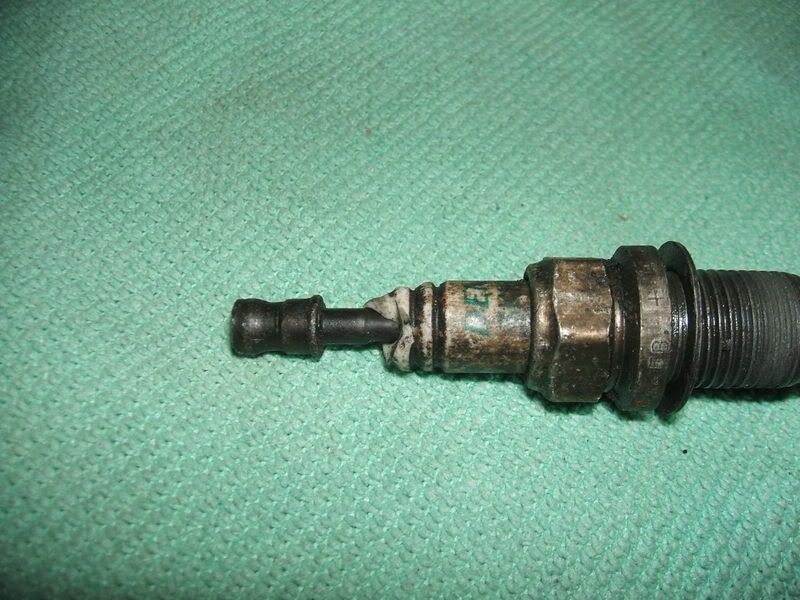 When I went to remove the spark plug it was loose and could be wiggled. I didn't even have to twist it to get it to come out. I just had to lift up. I got new spark plugs and an ignition coil from an 03 Matrix, tried replacing them but I found out that I can't even get the spark plug to grab the thread in cylinder 4. So I don't know if the thread has been stripped or what.
Cylinders 1-3 are fine, the spark plugs are worn but have been replaced and the coils are fine. I'm getting it towed to a shop today but I was just curious if there may be significant damage? besides not being able to get the spark plug to screw in. Where could the rest of the coil and spark plug dissappeared to? Just burnt up? I dunno, I'm just tired of the guessing games and want to get some more thoughts on this. I really appreciate the help as I'm extremely dissappointed and have no real solid advice yet.