Discussion Starter
•
#1
•
First off this was by far the most fun I have ever had with my car to this day!!!!
I went to a Stateline Rallycross event that was being held at Byron Motorsports Park. So in other words I was on a dirt bike track.
Before the event I bit the bullet and bought some new shoes for the car. Old ass OZ roulettes. 15x7 I also had some Bridgestone Blizzaks. I swapped out my Zeal Coilovers and TRD BBK for Koni struts, stock springs and stock front brakes for the OZ's to fit. Long night.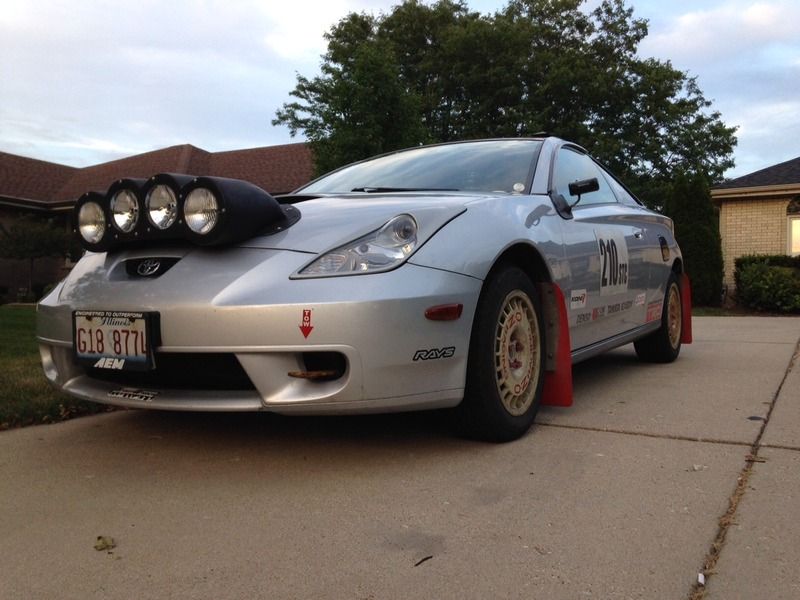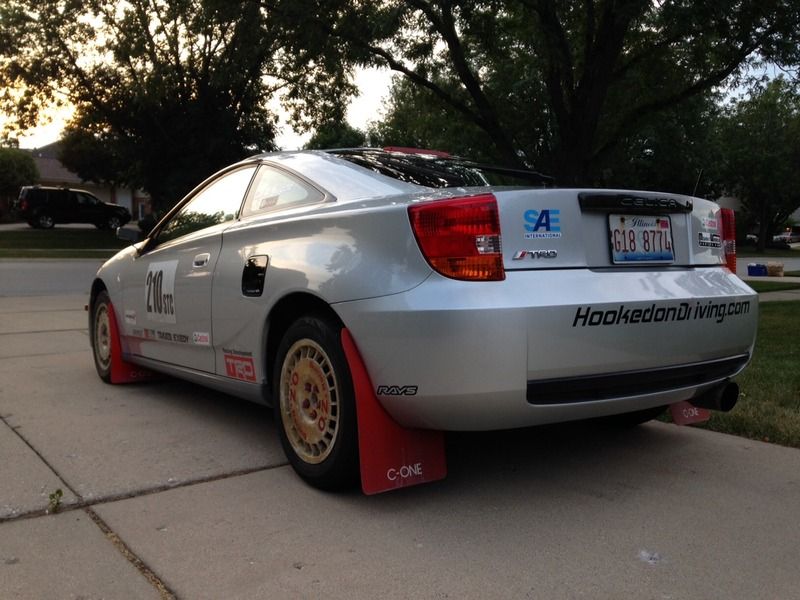 if you notice the car is spotless. I did a full detail and used glass coat on the car. BTW the stuff actually works. 0 water spots after 2 days of rain and mud.
This is what the car looked like after 4 laps, and yes the inside is just as dirty as the outside.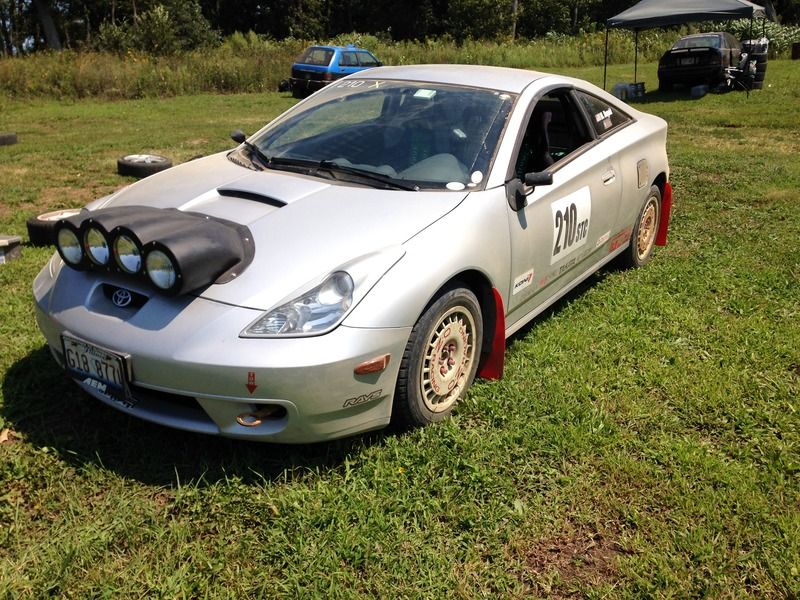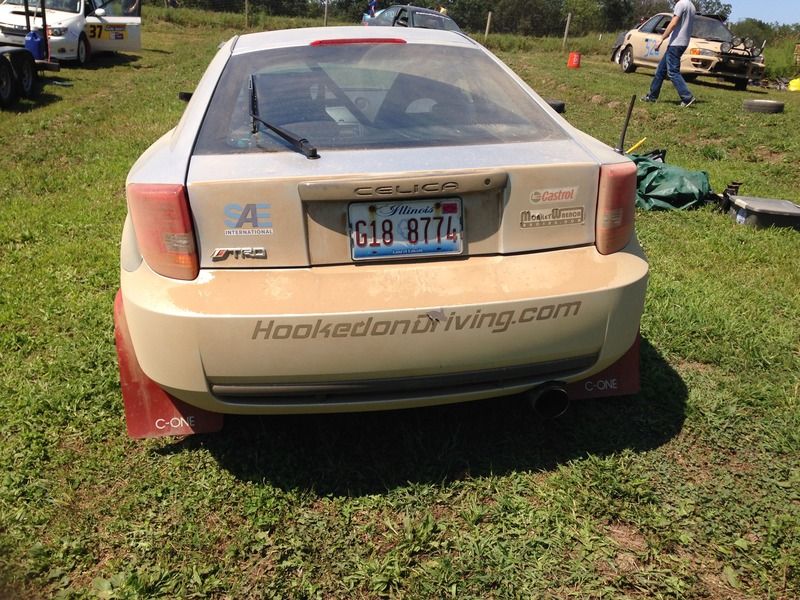 When I first entered the facility I wasn't ready for the roughest roads my car has ever seen. There were so many deep holes, ruts, rocks the size of grape fruits, boulders and steep inclines. Like I said, dirt bike track...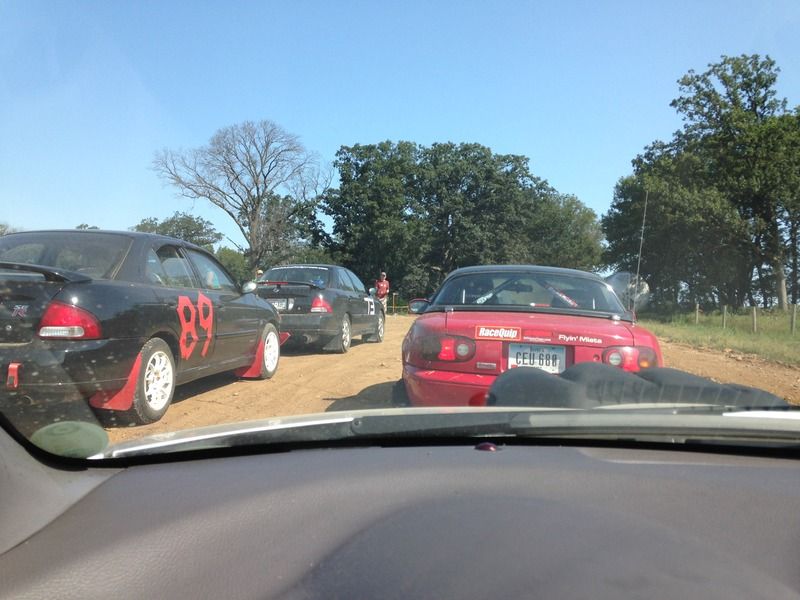 The best part of the course was the first turn. If you youtube Stateline Rallycross Byron you will see what I am talking about. It was literally hard left U-turn up a steep ass hill for 50ft and you only saw the sky and then BAM steep down hill drop floored for 150ft and then a long right hand sweeper into the tightest 90 degree turn you will ever see with metal poles at the end. If you ass end swung out the car wouldnt look the same after.
At some point in time I was in 3rd place!!!! I was shocked, but at the end of the day I was happy being 8/11 in prepared FWD. Funny thing is there were several legit Rally America cars and a 08 Honda civic Si on gravel tires was faster than all of them.
The day was divided up into 4 heats. 2WD and 4WD. 2WD was up first. But after 4WD finished their heat the course was so rutted up. I kept hitting this massive sunken in boulder that was at the end of an off camber turn. I can honestly say I used the beatrush under panel more than anyone else. Saved my oil pan many times that day.
Only incident I had was debeading my front right tire about 3/4 way through one of my runs. Scariest thing ever!!!! I was like, "what the f**k just happened??" I had no traction. Drove on straight rim for quite some ways. But we cleaned out the lip and reseated the tire and drove more within 20 minutes!!!!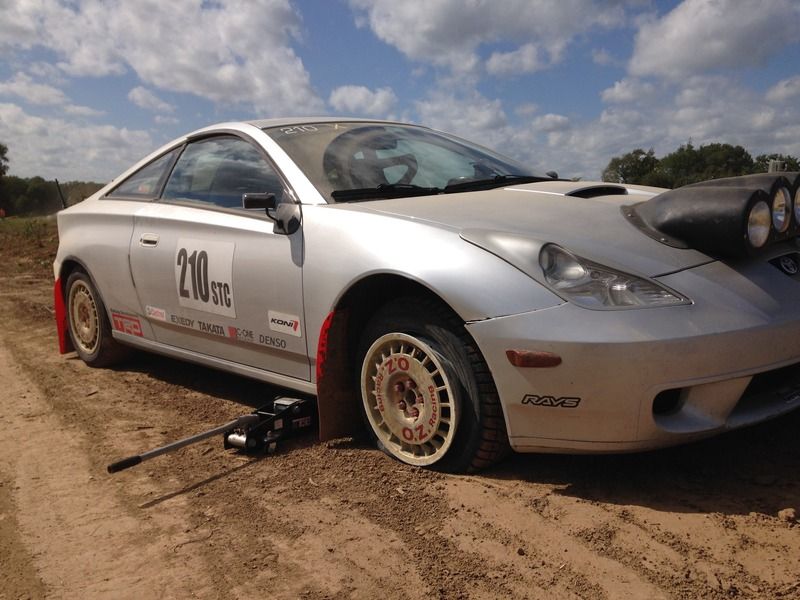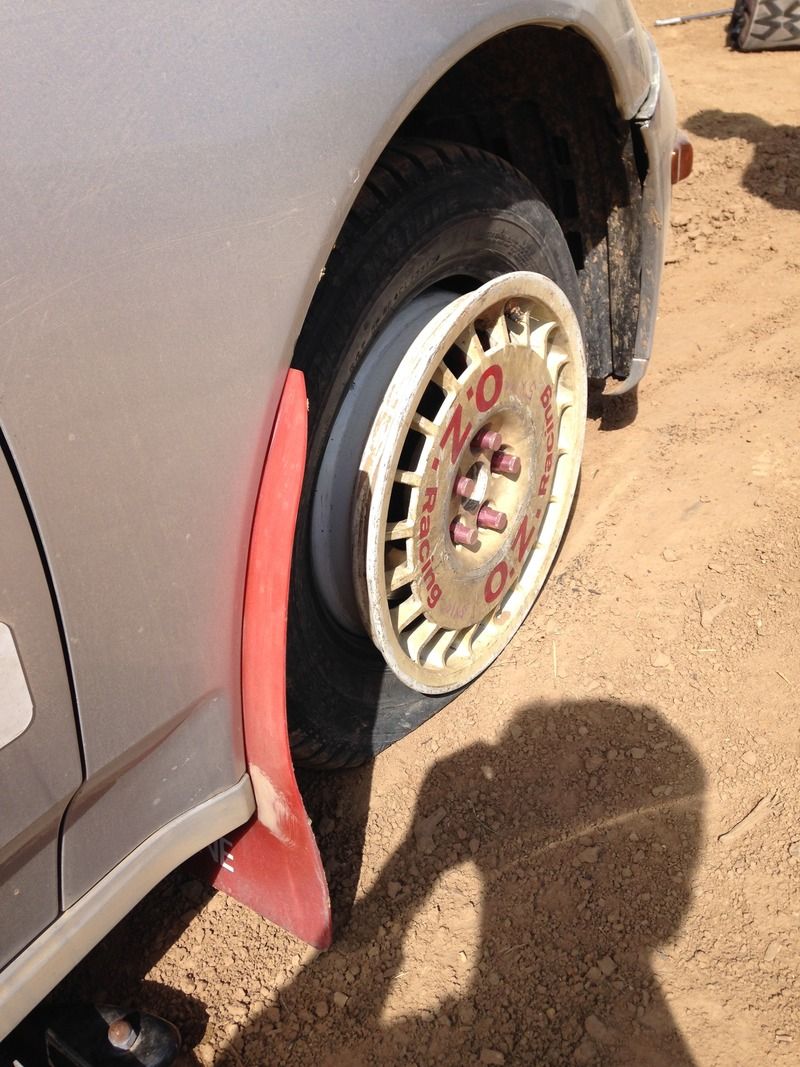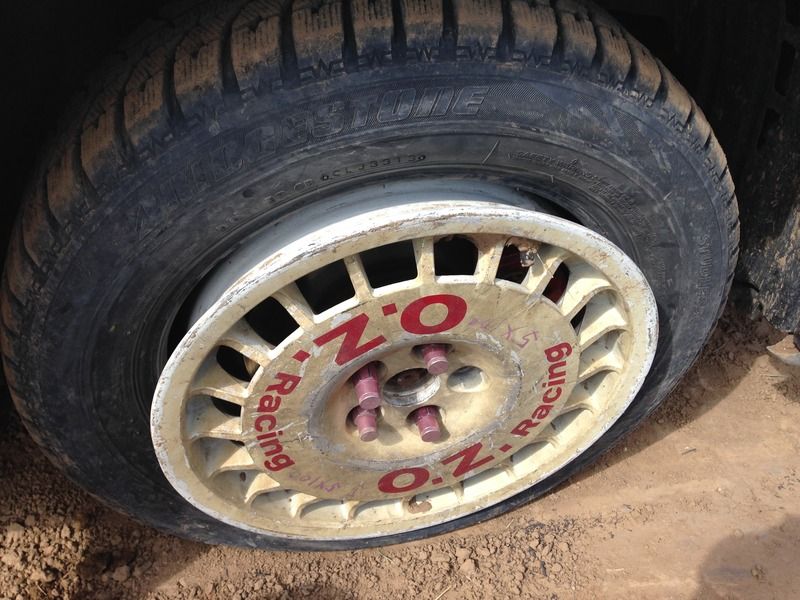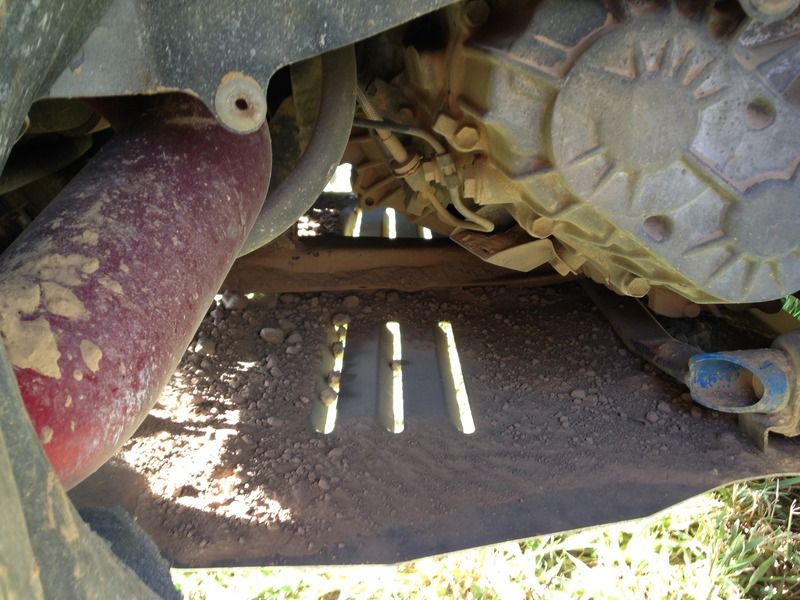 SO MUCH DIRT EVERYWHERE!!!!!!!
With a little more practice, courage and some gravel tires I can honestly say that the 7th gen celica can be competitive in rallycross. It didnt help that I also had those thick ass Hotchkis competition sway bars on the car. It understeered like no other!!! I was definitely forced to left foot brake. That made a huge difference. I would have either been way way to slow or have a way way more broken car if I didn't force myself to do it.
Lastly everyone loved the rally pod. It seems that no one wants to attempt to make their own. They all had light bars made from bent tubing.
I will definitely be doing this more. Can't make the next one in September, but I hope to make the last event in October!!!!