DATE & TIME:
CANCELLED DUE TO WORK/PERSONAL/SCHEDULING ISSUES WITH THOSE ATTENDING.
INFORMATION:
With the weather cooling down, what is a better way to end 2012 with one last meet in Tampa, FL. For this meet, there will be a burgers/hot dogs, music, possibly a game of competitive volleyball/basketball/football/frisbee and even a photo shoot!More details will come so stay tuned!
SCHEDULE:
10:00AM
- First Meet-up Time / IHOP (for those that want to eat there)
11:30AM
- Meet up with those not eating at IHOP
12:00PM
- Sunshine Skyway Cruise
01:00PM
- Arrive at Ben T Davis Park / Setup / Chill / Music
04:00PM
- Start Grilling
05:00PM
- Dinner Is Served
LOCATION:
Ben T Davis Beach, Sunshine Skyway Bridge
RULES:
NO Burn Outs
NO Racing
NO Revving
NO Stunts
MUST Have Fun!
FACEBOOK EVENT:
http://www.facebook.com/events/135775106573461/
DINNER:
SKYWAY CRUISE ROUTE: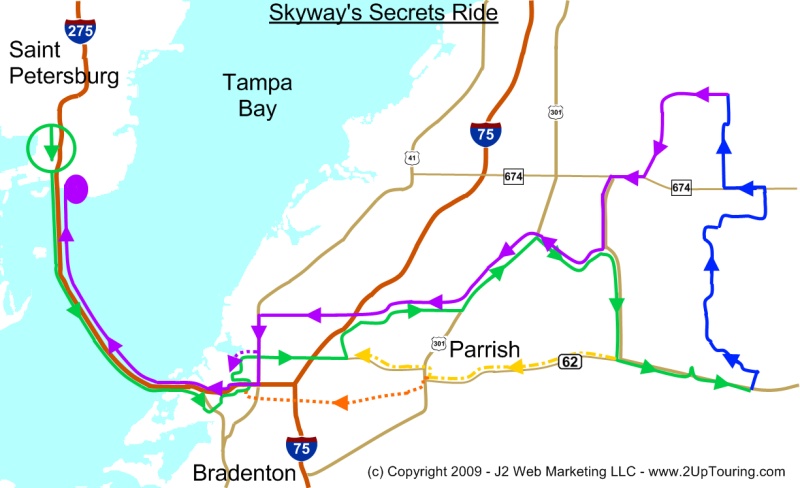 http://www.2uptouring.com/Motorcycle-Rides/00002-FL-Sunshine-Skyway-P2-MapDetail.aspx