Discussion Starter
·
#1
·
Hey just updating my old fs thread, status:
sold:
oem headlight
x3 headlight
mcculloch hid
rx330 hid projector
tcs front splitter (pending)
still for sale:
17x7 Racing Hart Evo GT5 w/ little to no tire
C-one 03+ front lip (fiberglass with little damage)
00-02 Front bumper
New item:
Denso/Lexus/Toyota/OEM hid kit (ballast and bulb) basically new
Onto the descriptions:
USED Racing Hart Evo 17x7 GT5 Black with polished lip w/ very little tire...... 600 obo
Used for only 9 months (purchased oct, stopped driving june) 12-15kmi. Tires are gone due to some bad camber wear, the 2 rear have about 20%/5% and the fronts are basically gone. Tries: 215/45/17 Yokohama ES100. Weigh about 18-20lbs.
Recently took them off the car and cleaned them up, found light scratches on 1 rim, from daily use I guess, only penny in length. All the other rims are immaculate. No curbs/bends, can't even find any rock chips. Check out the pictures. Can't even see it from the pictures.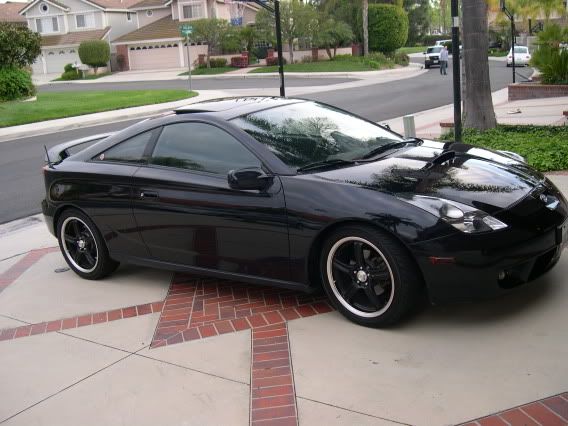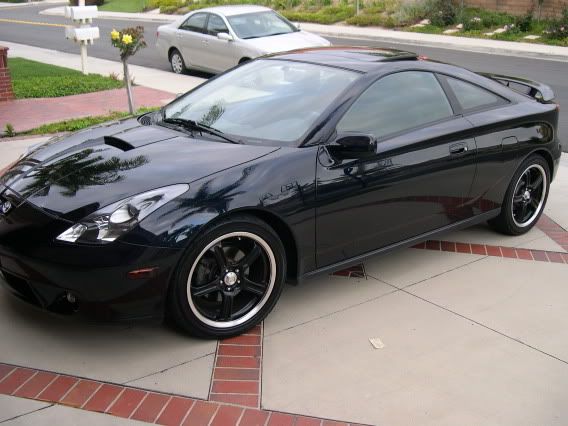 Pics taken Yest (11/4):
Order of rims starting top right going counter clockwise in the pic of all 4.
1
2
3
4
NEW C-One 03+ Front bumper lip (w/ damage) .............. 225 obo
Just sitting in my room in its packaging, damaged from shipment. A 1.5in crack and some chipping (see pics for crack, the chip wouldnt show up on my camera, pretty minor though). New lip with all paper work and mounting hardware. It is fiberglass, shouldnt be too hard for a body shop to fix.
USED 00-02 carbon blue OEM front bumper .................... 50 obo
Used for a little under a year. Has lots of damage (mostly prior owner) needs repaint. Crack in the bottom lip (prior owner tried to fix it with some bondo) and seems like a large scrape near the liscense plate. Clear coat is flaking off at some places (crack, crappy paint were from previous owner). Includes both top and bottom grill (bumper didnt come with grills, had to buy used for 70ish). Lowered price, didnt know they go for so low now a days.
USED (basically new) Denso/Oem Lexus/toyota HID setup.......... 250 obo
Bought for a friend but he decided not to go through with the hid retrofit. THese bulbs/ballasts are found in most lexus/toyota oem hid setups. Parts pictured are Denso Ballast and Phillips 85122+ d2s bulbs. This setup would be great for those planning on gettnig 03+ hid housings or for people that just want a reliable hid system, all you would need is an h7 bulb adapter (10) and a wiring harness (40). Everything has been tested and is working, the bulbs as you can see are very new (little salt).
Also have oem shift boot, high beam reflector and blinker reflector components from oem headlights.
Thanks for looking pm or post if you are interested, parts can be picked up in laguna hills, ca and/or santa monica, ca. Shipping is available at buyers expense. Lowball offers will not be entertained. PM if you have any questions.