Discussion Starter
•
#1
•
Up for sale is turbo-kits.com turbo kit for GTS 2000+ Used for roughly 5-6k miles, used in car show. Afterwards, I had to put everything back to stock as I had to make the car daily (for school and family), then, I sold the car afterwards. Car made a
whoooping
280.1hp!
- I am finally letting it go for
$1200
plus shipping or pick-up!
- I am accepting reasonable offers!
- Turbo kit is not street legal, but it is
hella fun
to drive! :walker:
- I am selling so cheap cause I need space and it has been taking a lot of space and is not being used at all. Been planning to sell it long time ago but no time to post. :blah:
Facts:
- Garrett turbo gt28rs cost about $1000 new
- Mandrel bent piping cost $$$ to get done
- I bought the kit about $4,000+ back in '08 ( I still got the invoice if you need to see it)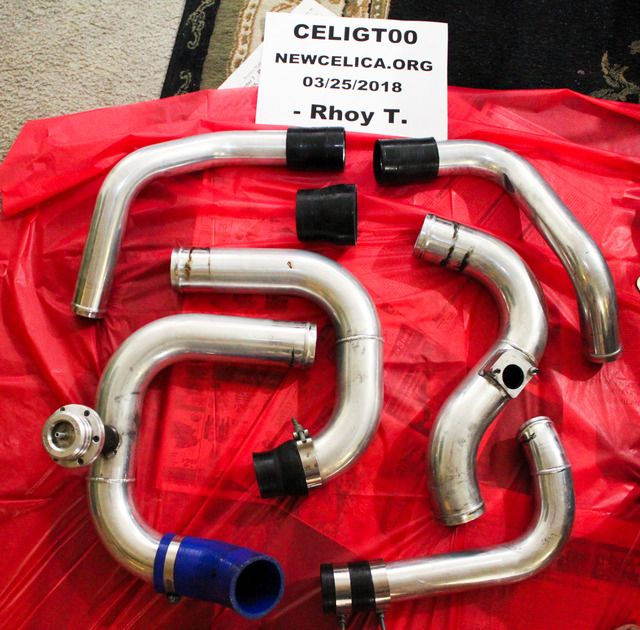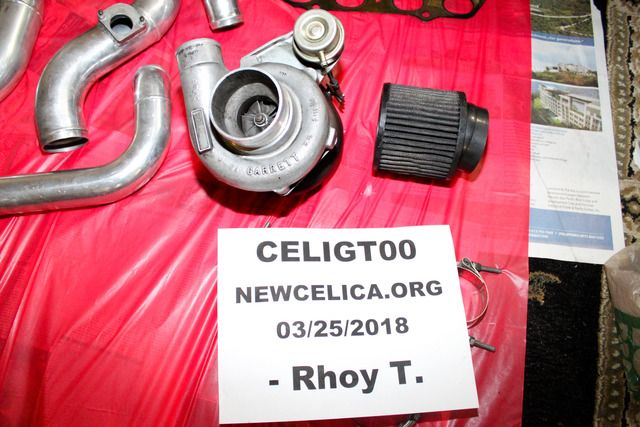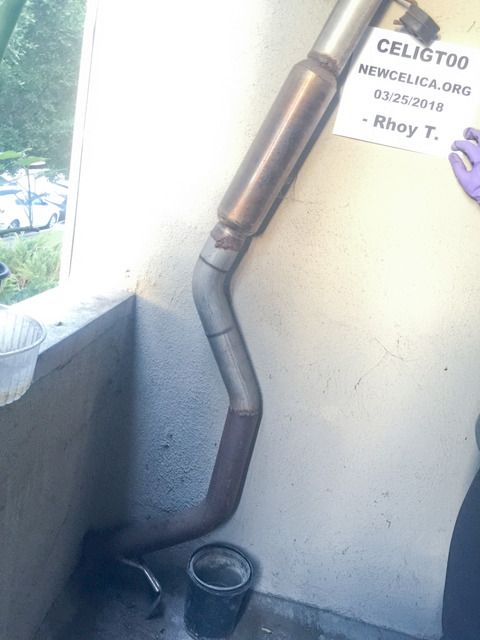 Comes with:
-Garrett GT28rs turbo (No play on the GT28rs turbo) (I could sell it by itself easy but prefer to sell the kit as whole to a lucky buyer)
- T-k.com Aluminum piping (Has some wear and rubbing area close to the engine but no holes) - Good working condition
- T-k.com Front mount intercooler
- T-k.com manifold (supersolid)
- 3 inch "mandrel bent" downpipe and midpipe ( I need to cut them to ship, you just need to ask mufflershop to reweld them)
- T-k.com kit Comes with flexpipe and 2 resonators (1 magnaflow) deep sound
-Silicon couplers, T bolt clamps, stainless braided lines, hoses, and vacuum lines. (You might just need to buy additional hose or lines, depending on how you set it up.)
- Comes with AEM intake filter (need some cleaning)
- T-k.com 4 Denso 550cc plug-n-play injectors (1 of the injector was
not firing
when I tested before, I forgot which one. You just need to buy 1 more injector from t-k.com or local autoshop)
- I will print out and send instructions on how to send them from t-k.com. I can email it to you as well.
- I am selling them as is. Price is pretty much firm but I am accepting reasonable offers! Don't hesitate to PM me.
- All you just need is engine management system like apexi powerfc, hydra-ems (I sold mine years ago), some bolt and nuts, a good tune and your good to go! :rimshot: