Ok hi everyone, i'm guessing some of you have seen me lurking around the fourms, commenting here and there, laughing at jokes etc etc, but i've never really posted that many pictures of my celica, so here it goes
the day i bought the car, drove up to northern PA ( about a 5 hour drive ), picked it up, when i bought the car it had no working a/c and i bought it in the middle of july (very hot out), BUT i got an amazing deal on the car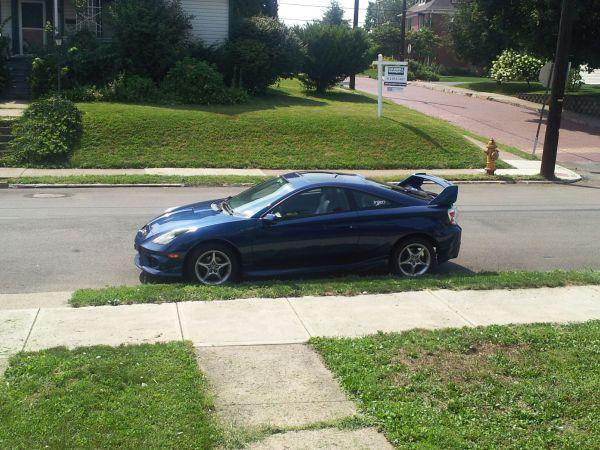 the day after i bought the car, i recharged the a/c, took 20 minutes, and now the car blew nice cold a/c, and the guy sold me the car nearly 1500 dollars lower than what he wanted because he believed the entire a/c setup was ruined!
then a week after i bought the car, someone committed a hit and run, damaging my passanger side fender, which i then replaced and painted a few weeks later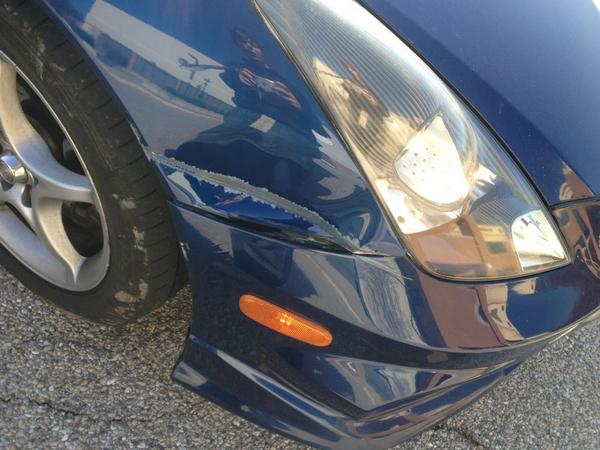 after that i decided i HATED the wheel gap, so i picked up a set of eibach sportlines on ebay, and my car looked like this for a few weeks, then my struts blew out, so i shopped around at junk yards and bought a set of used struts and springs for 75 bucks, and currently are on those until i can afford kyb struts or something to support the drop.
after a while i noticed how awful my hood looked, as it was covered in dents, and rock chips, so i decided ( looking back i realize how wrong i was ) that a stripe down the middle of the hood would look cool, AND, cover up the rock chips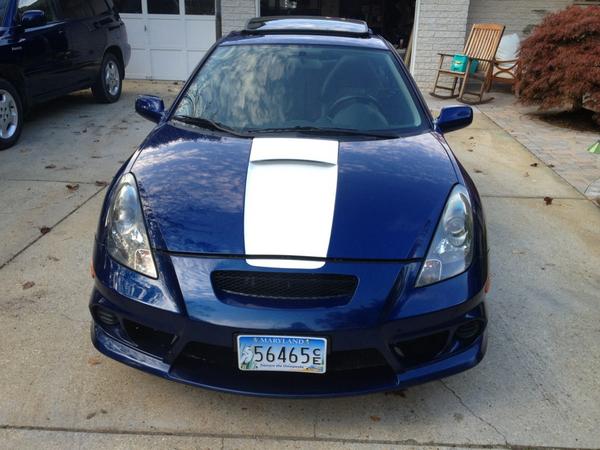 and what 17 year old's car with a stripe down the hood wouldn't have neon!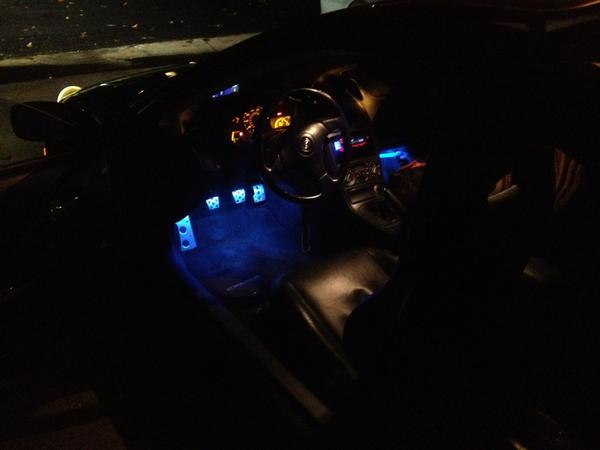 then after a few weeks or months of rolling around with a hood covered in rock chips and a stripe, i realized how ugly and ricey the stripe made it look, so i picked up a carbon fiber hood for a steal, then put a new coat of clear on it, also bought 8m6 paint and repainted half the car to make the paint job look nicer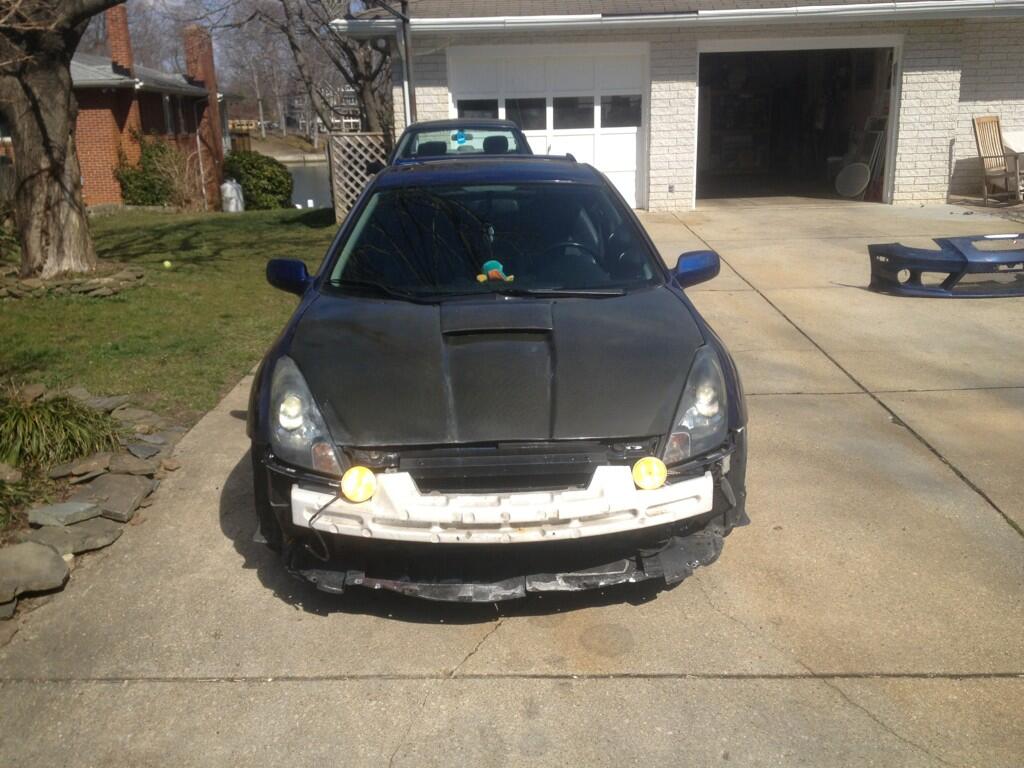 <IMG SRC="http://imageshack.us/a/img441/3374/imagegtg.jpg" HEIGHT="600" WIDTH="800" BORDER="0">
as the car sits as of a few hours ago.
my future plans are to lower the car, i had ebiach sportlines, but my shocks blew out on them so i threw the stock springs back on until i can afford better struts.
also i plan on eventually buying spacers for my gts rims, unless i can afford new rims anytime soon haha.
a few minor upgrades i did without any pictures were, repainting the stockies, bought oem tails to replace the ugly boob taillights that came with the car, as well as changing the a/c control lights to led, and adding air/fuel ratio, and oil pressure gauges.