Discussion Starter
·
#1
·
i installed some LED's under my doors (kinda like puddle lights) and they look great: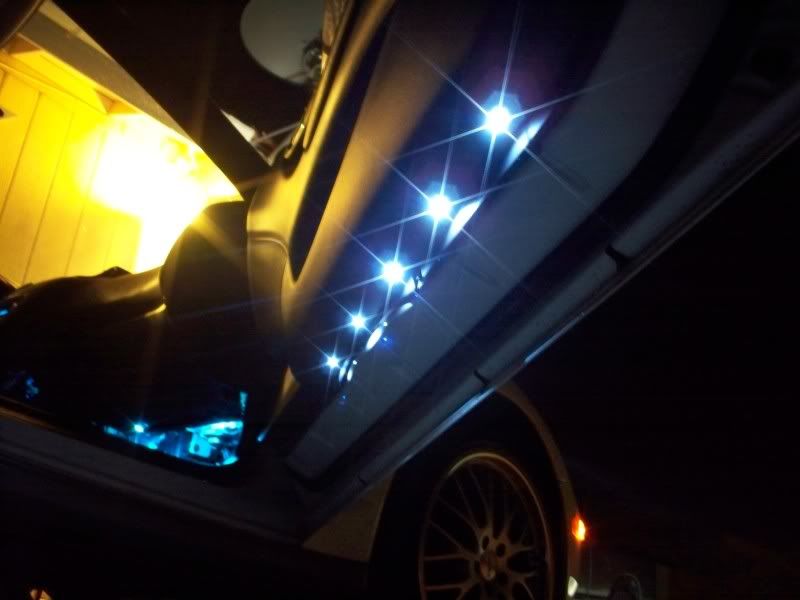 the only problem is that they wont turn off unless i unhook the positive wire. i used a fuse tap to hook up the positive side to the dome light fuse behind the cig lighter and i hooked the negative side to a screw on the metal bar near the fusebox. it doesnt make sense why it shouldnt work... not to me at least.
am i missing something? did i go wrong somewhere?
p.s. i dont want a switch for these lights. i want them to be automatic just like the dome light.