Car has been sitting for oh NINE YEARS MAYBE. Burned out the bearings on the turbo. Ended up buying a new turbo, oh maybe 4 years ago. Getting it fixed was always on the The Do list, it's just that there were always things ahead of it on the list.
Finally had some extra money to get it back in the road. Dragged her out of the garage.
First had to dig it out of the garage.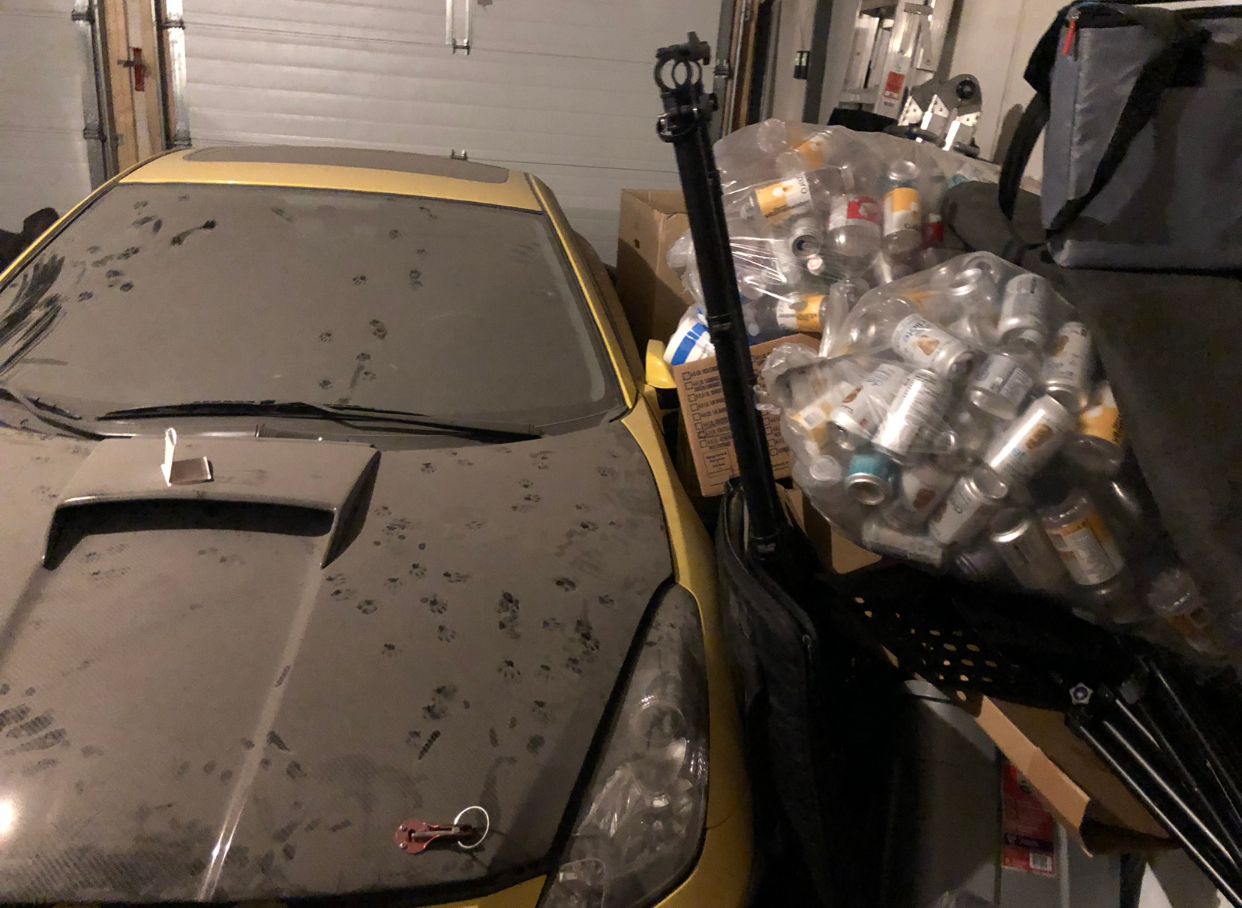 Got the garage all cleaned out so I could get at it.
Now I can actually get into the car
Next got it registered again, and replaced the battery.
It's alive!!!!
Sort of.