Discussion Starter
•
#1
•
I literally just bought the car over the weekend. 2000 Celica GTS with 120k on it. It seems as if the car was dropped from the rear only. I'm not sure what the stock height is supposed to be but there isn't much space in the rear wheel wells. I've posted a pictures below..
Now my question is that I'm looking to fix this and I don't know what I should do or be buying since I'm a newbie at this.
I'm not too comfortable with the car being so low to the ground. I'm not sure if the springs were cut or what but I'm assuming so. If the front hasn't been dropped then I think I'm going to hit up some junk yards for some rear springs and pop them in and be done with the ordeal. BUT I'm also considering swapping out all 4 shocks and springs for something this I found on Ebay:
Stagg SHS 4 Struts Shocks Springs Toyota Celica 00 to 05 | eBay
It states that the kit drops the car 1.4 inches over the stock height. I'm thinking this will actually lift my car from where it is now since 1.4 inches doesn't seem to be much.
What do you guys think? Is the coilover set on that ebay link any good? I've never heard of Stagg but $320 seems to be very cheap. But like I said if the front isn't lowered than I think I'll just get the stock coils and lift the rear back up to stock. I'm at a loss here. Any suggestions?
BTW anyone recommend any websites to shop for parts online?
Here's the front..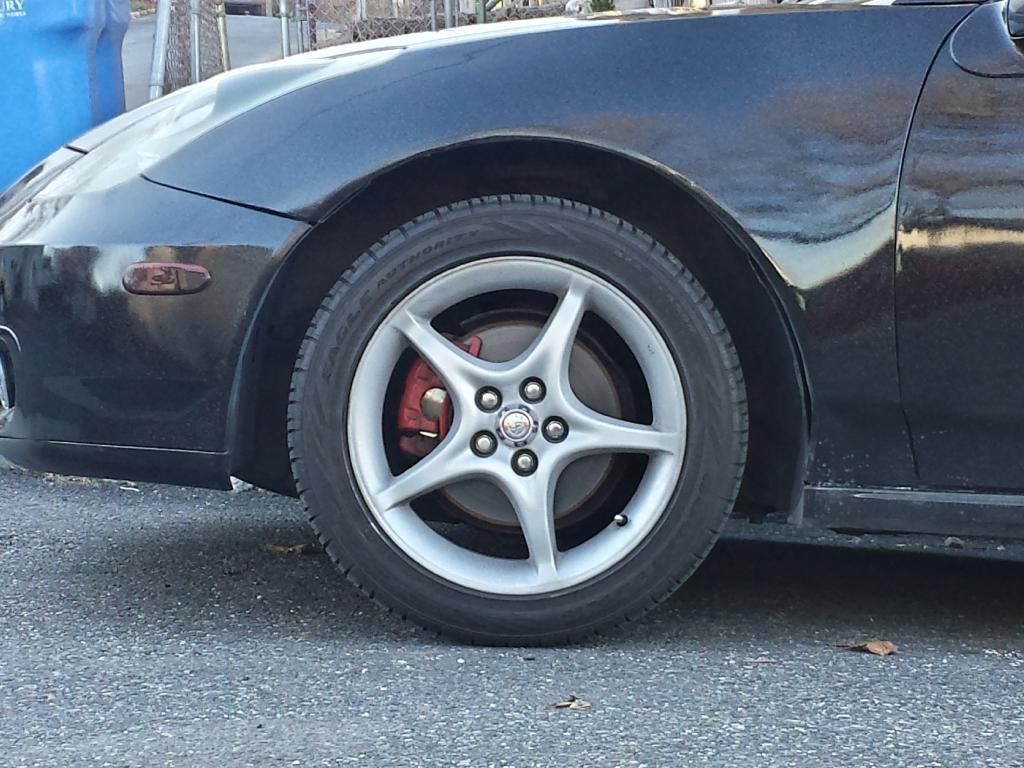 The back..