Not my silver kam celi, but Quy (ooNoGoManualoo) is ready to move on to bigger and better things for his family,and he's officially parting out his Celica GT.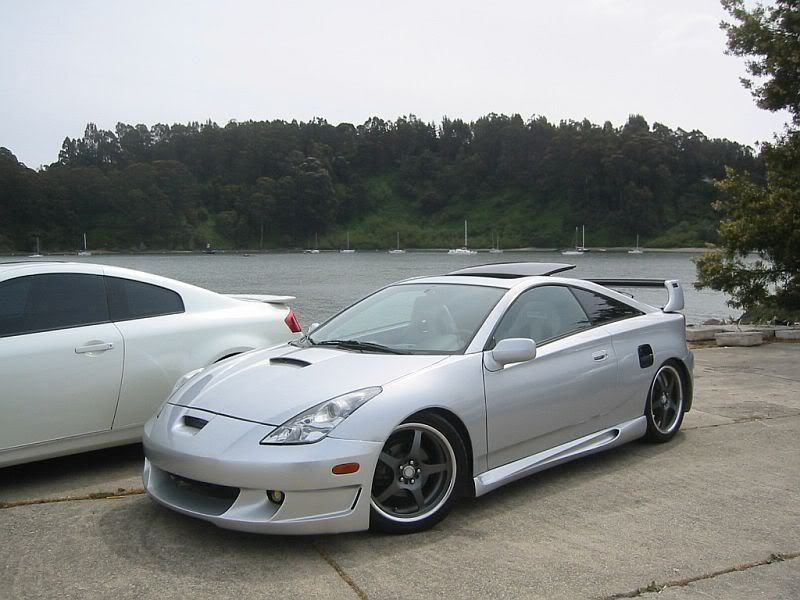 1. Full Fiberglass Silver Kaminari Body Kit $550
2. Silver Kaminari wing with carbon fiber blade $375
3. Kaminari Wing with fiberglass blade $150 (has a few cracks, easily fixed)
4. 18x7 Roja Formula 5 gunmetal rims with tires $750
5. TRD JDM clear fuel lid with trd gas cap $160
6. Lambo Doors $300
7. Fidanza Shortshifter $50
8. TRD Extended Exhaust $375 will fit GT/GT-S
9. Topshop carbon fiber door inserts $100
10. Skunk2 Coilovers $180
11. Full Black interior dash, plastics trade for stock + cash
12. Injen Coild Air Intake $115
13. APR Front Strut Bar $120
14. TRD Sportivo Rear Sway Bar $120
Prices are listed, but not set in stone. Quy will take the best offer. He is also looking for the following parts:
1. OEM silver front bumper
2. Stock cloth or leather seats.
PM or post if you're interested.