Discussion Starter
·
#1
·
Hey all,
Recently got a PFC ZT231 020 with a PNP Harness for a 05 2zz Matrix/Vibe. The plan is to put it in a 03 2zz Matrix/Vibe.
1) The stock ECUs are pinned different and are both DBC. Have Pinouts and wiring diagrams for both and mapped the PNP harness already.
2) I built my own harness for an EMU in a 05 TRD Boosted AWD Trix. So messing with the stock wiring doesn't scare me and do control systems design/wiring for a living.
3) After inspecting pictures of another 03 2zz Matrix PNP harness it has one extra wire going into the PFC. See below.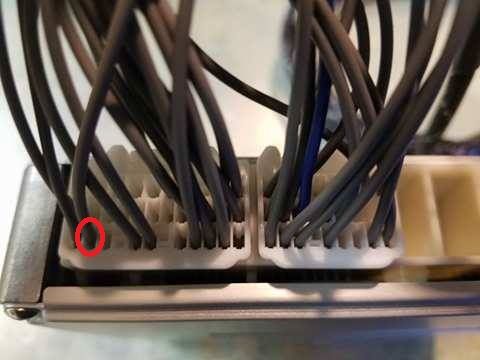 My questions:
1) Does anyone have a complete PFC Pin-outs and what they are for? Or at least what is the circled wire is for? I suspect it's a ground.
2) There is a 2 pin green connector, I think it goes into the engine bay, what is it for? One wire goes to E2 ground on the ECU, the other is a Blue/Yellow wire, also in the above picture, it goes in to the connector to the right, 2nd row up, 3rd wire from the left.
Been doing my diligence with searches on this site and internet. Either I'm not using the correct keywords or this information is to hard to come by.
Thanks for your help