Discussion Starter
•
#1
•
Hi everyone
My name is Brian and I'm from the Bay Area California
I've been a member since 2010 and have accumulated numerous parts that I would like to sell.
All the parts are including paypal fees and shipping within the United States.
Both the black TRD emblem and VVTi emblem seen by my username MidnightGTS are also for sale $15 shipped each.
First is I have a Compete Rear Celica GTS Disc Brake setup
It includes both abs hubs, Pair of backing plates with all the parking brake hardware, two calipers and rotors with the pads along with the parking brake cable. The left side rotor and hub are rusted stuck together so wasn't able to separate the two. The kit comes with 8 longer 8.8 grade bolts to account for the GT hub mounting that is thicker.
I'm selling the whole setup for 250 shipped or best offer.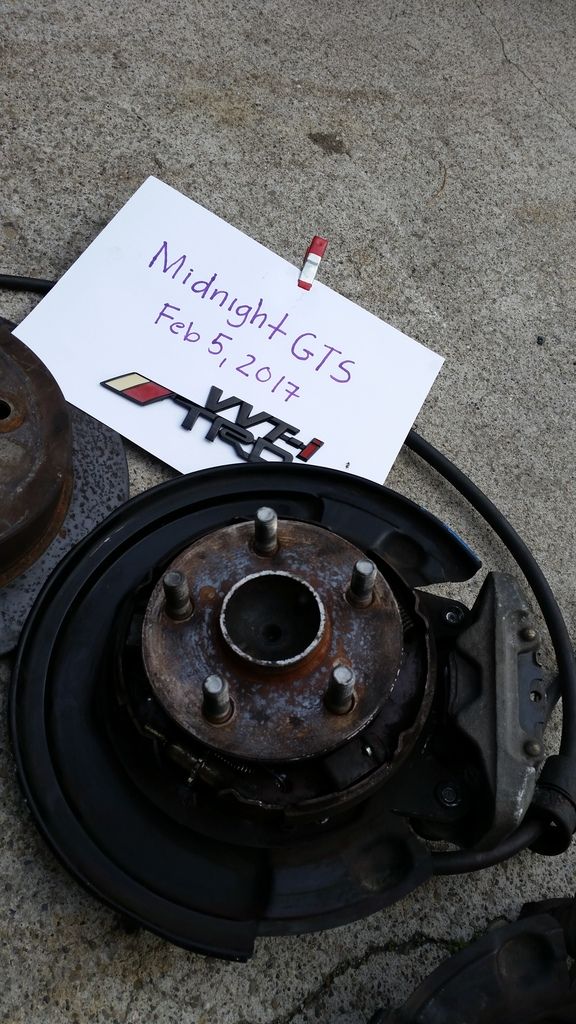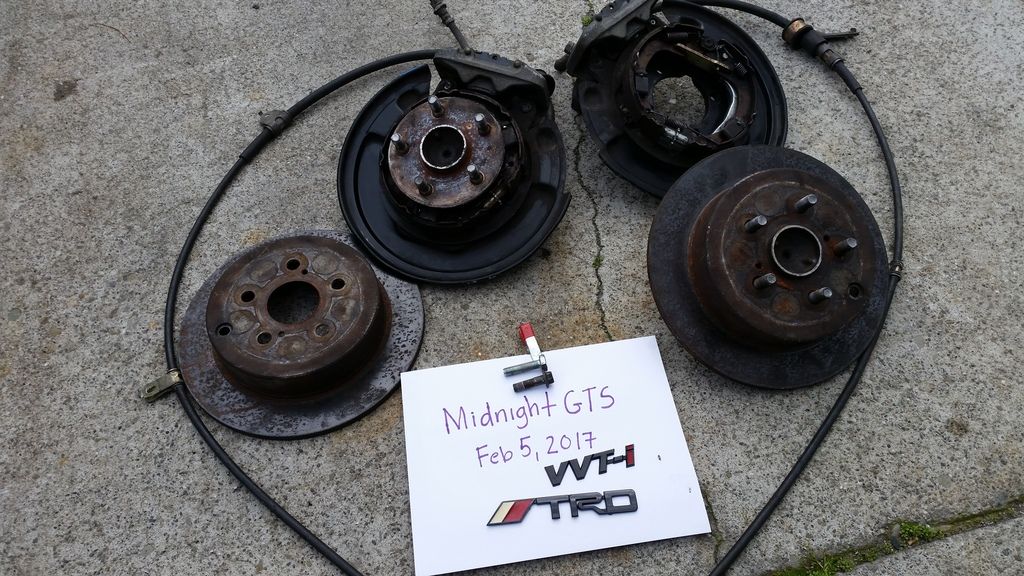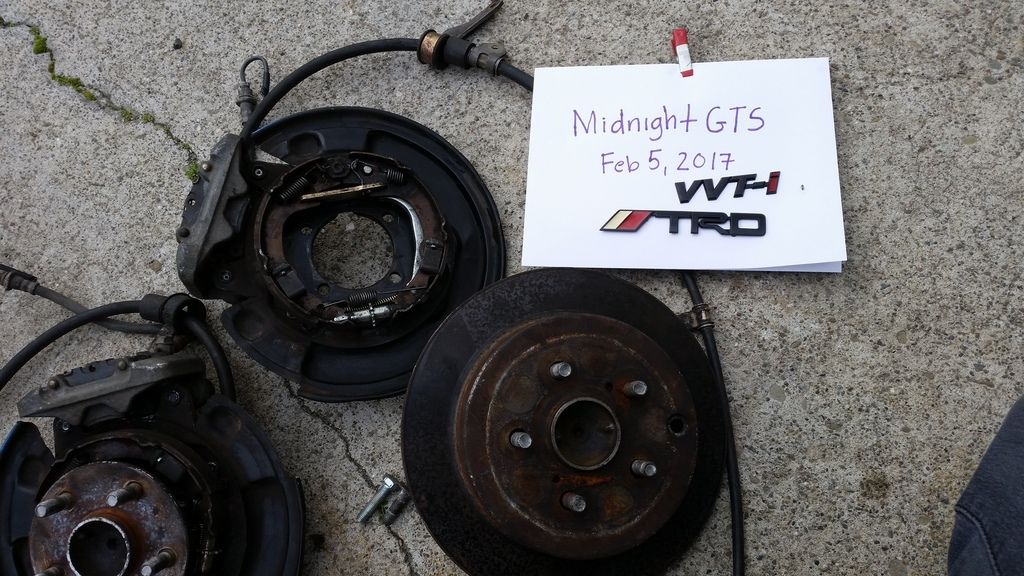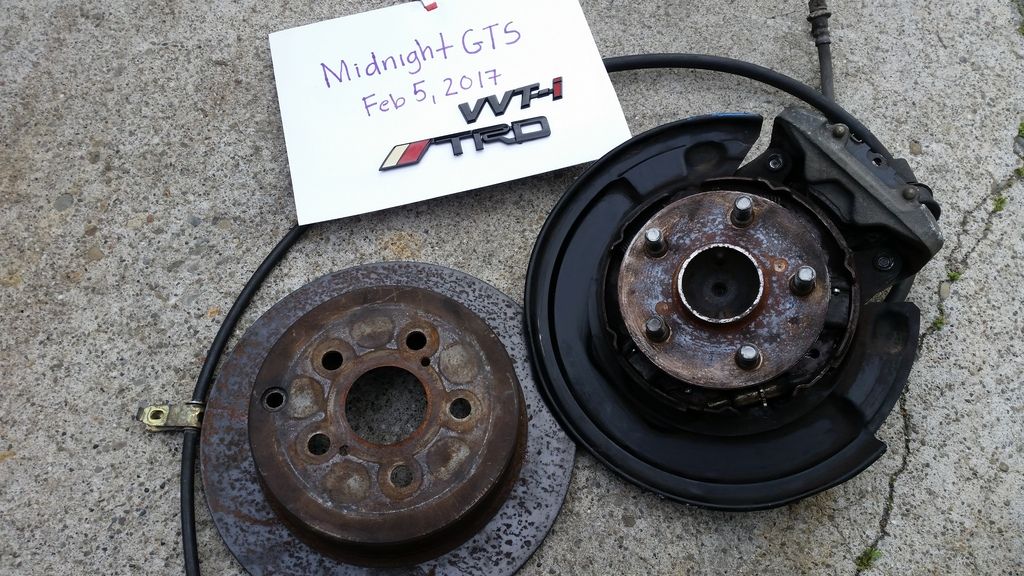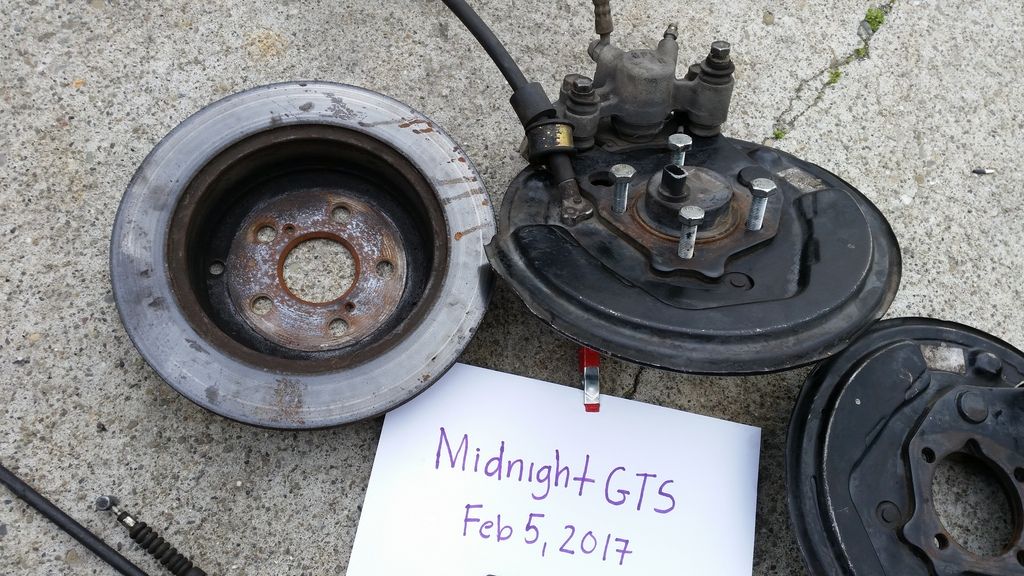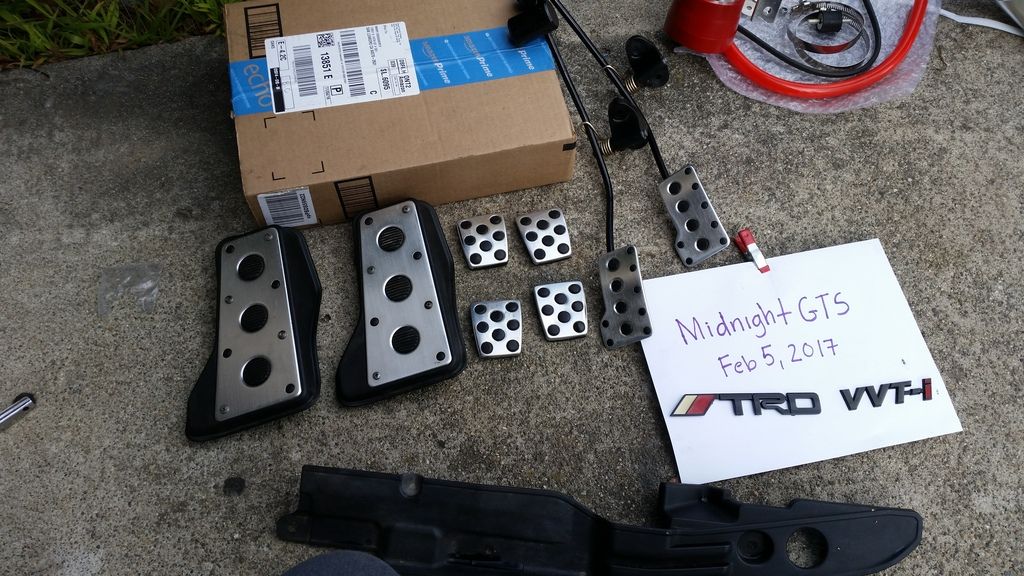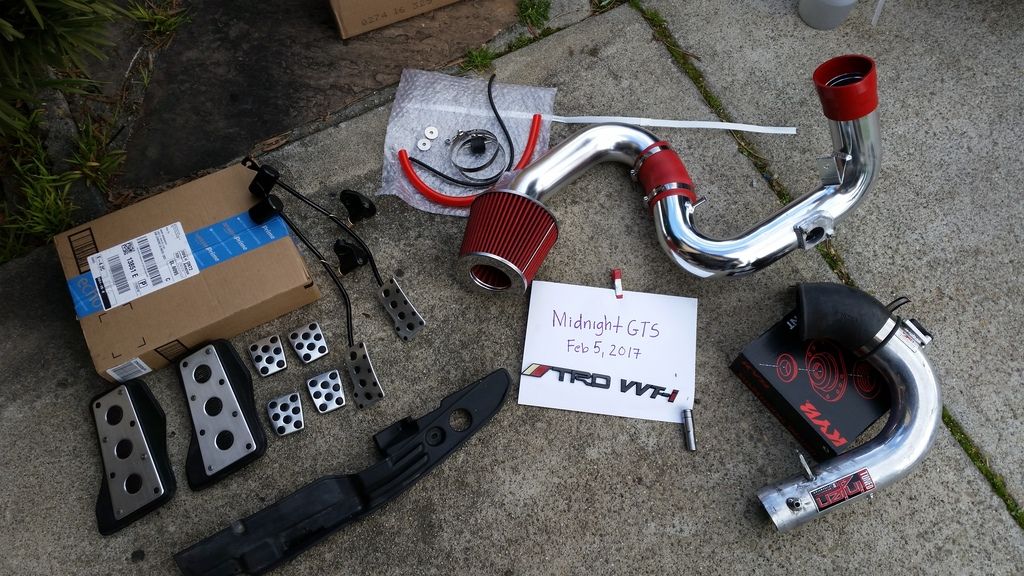 I'm also selling two sets of GTS Pedals which includes the dead pedal, clutch and brake pedals and the gas pedals. The dead pedal and gas pedal are in good condition. The brake pedal and clutch pedals have more wear. So selling each set for $ 50 shipped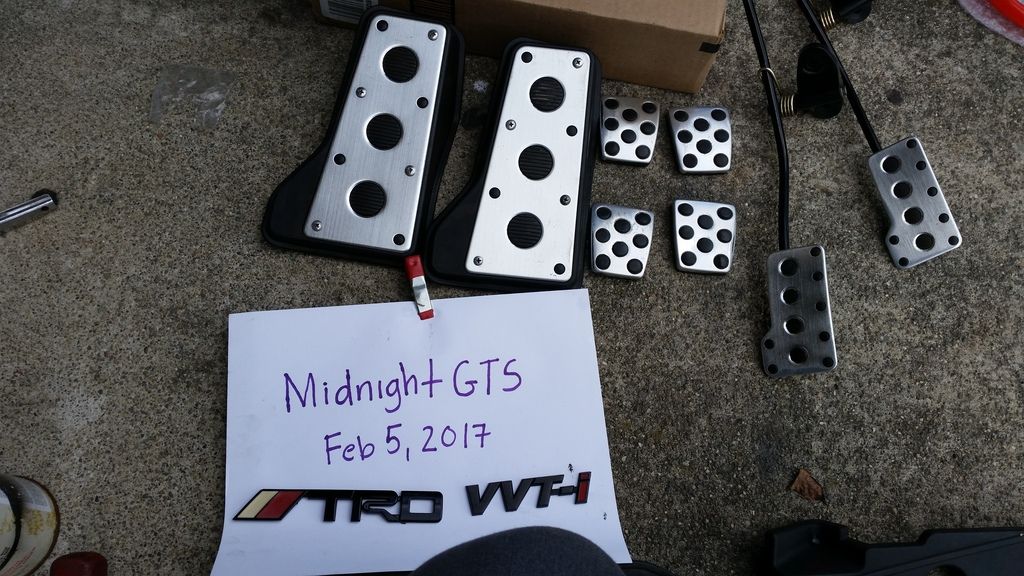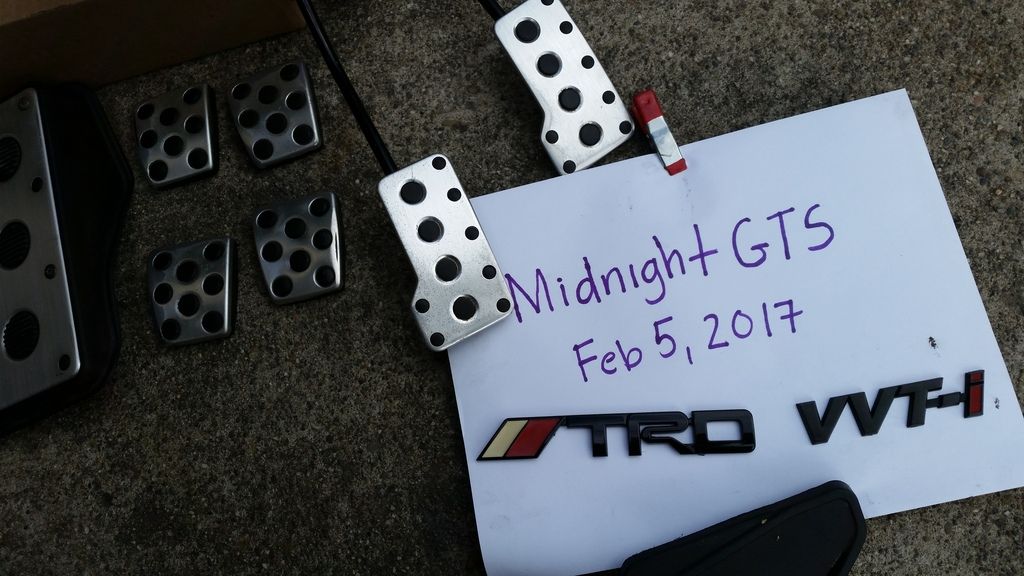 Next I have for sale is an Ebay Cold Air intake for the GTS. It had red couplers and filter with all the hardware.
It is new and unused. I know these sell for 50 on ebay so I'm selling for $30 shipped.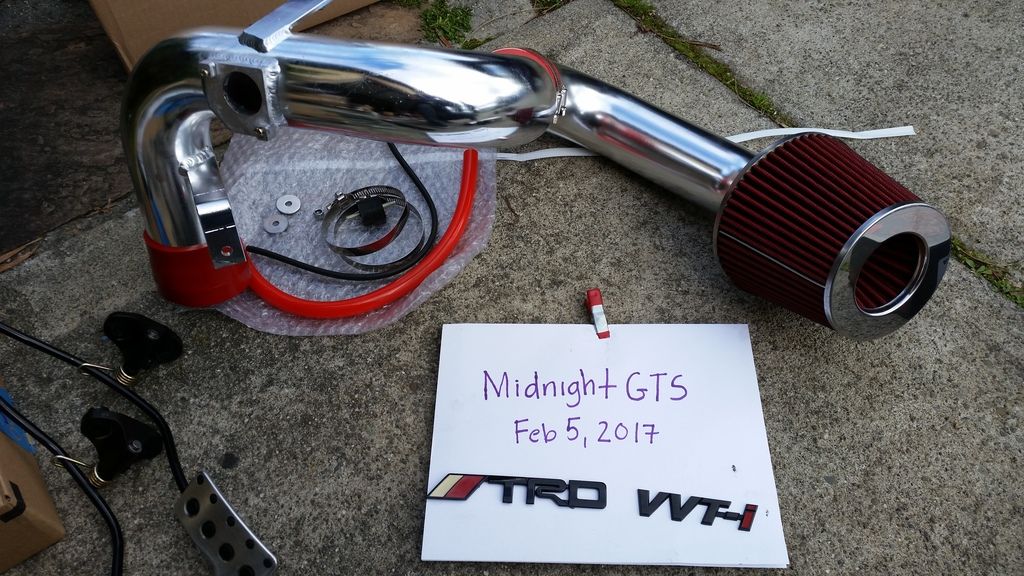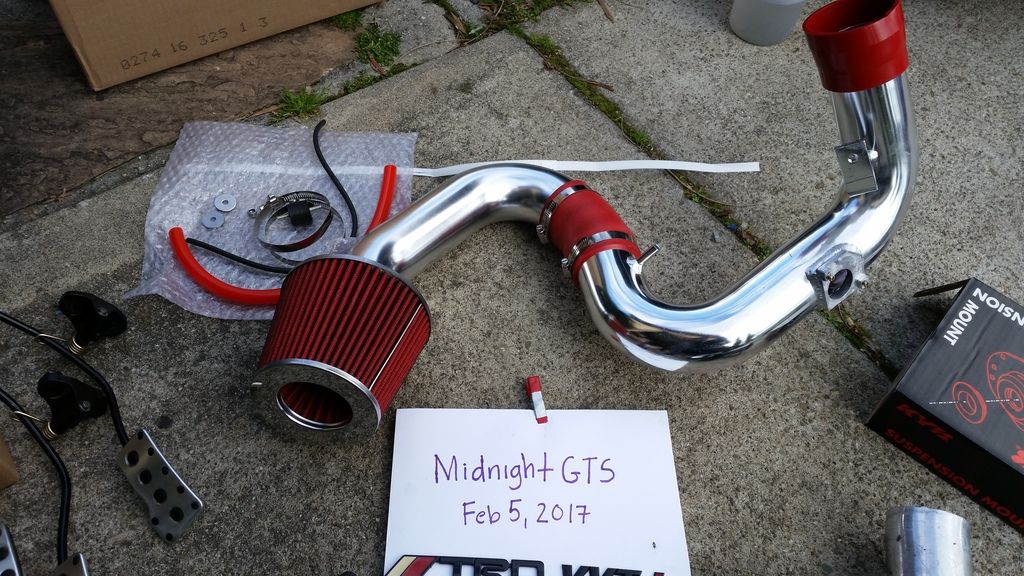 I have a Carb legal Injen Cold Air intake for the Toyota Celica GTS. It is in poor shape as one bracket was broken and it was cut shorter. It comes with a spectre universal air filter. Since it was cut it is more of a short ram intake. Selling for $50 shipped.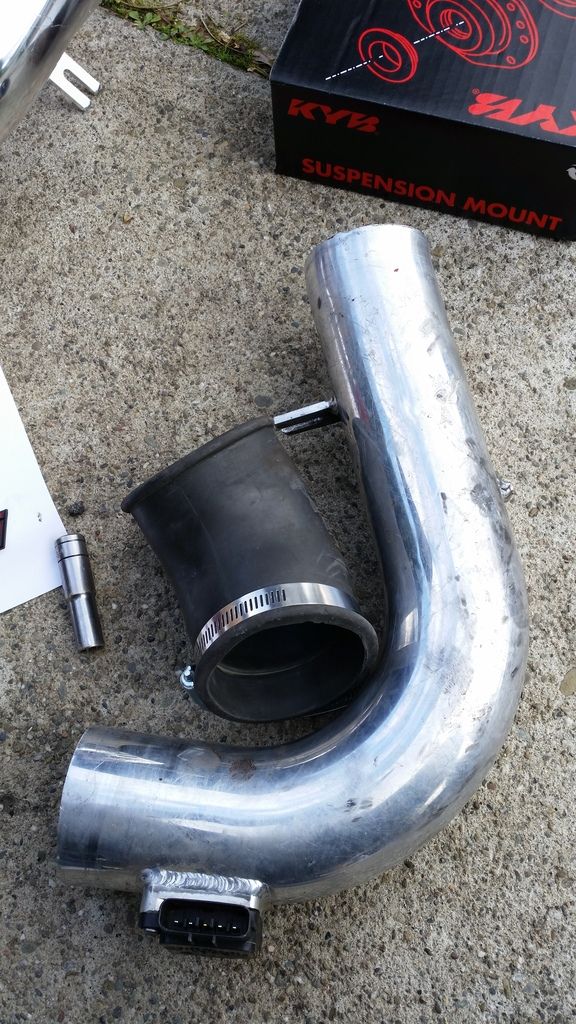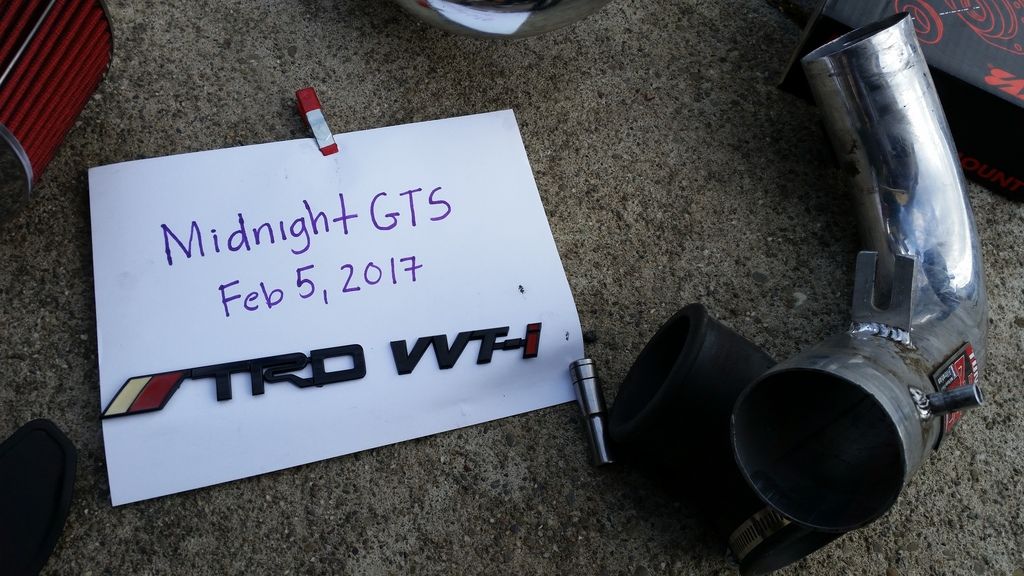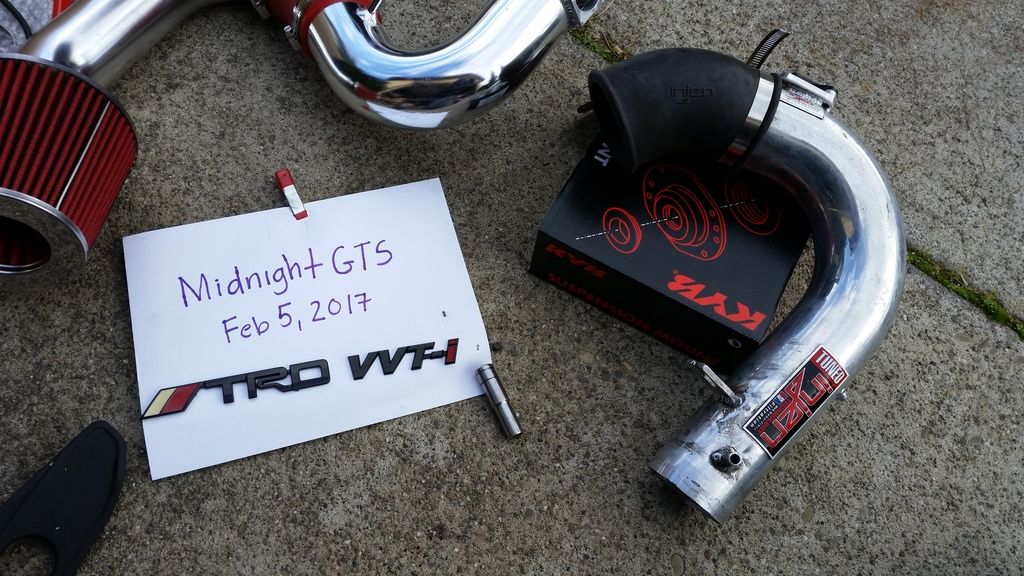 A Radiator plastic engine panel for $15 shipped.
NRG Hub lock with two keys for $50 shipped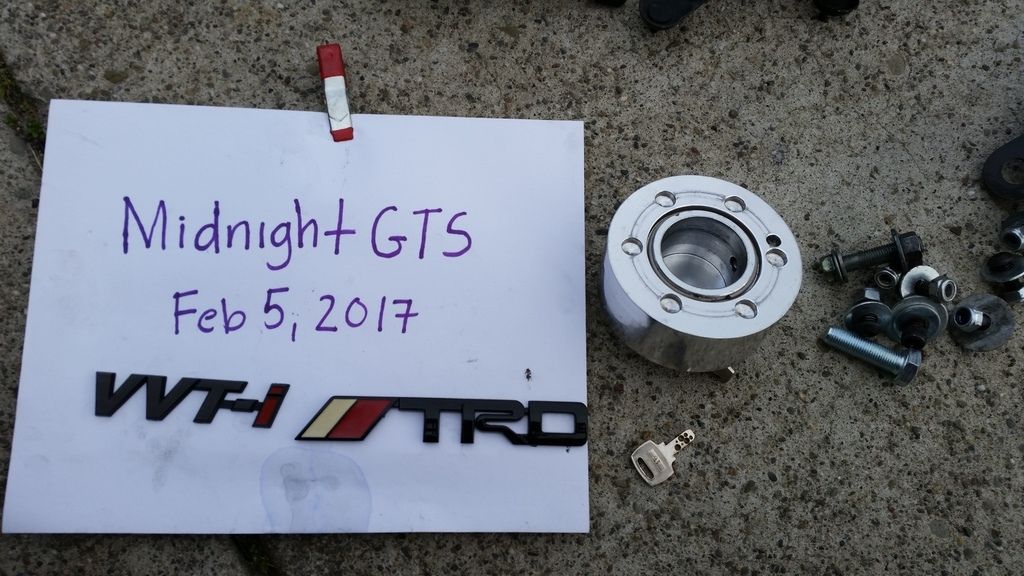 Planted racing Driver side bracket with dual locking sliders. Also has a Toyota celica seatbelt already mounted with the seat sensor. Comes with mounting bolts for sliders onto the bracket and sliders onto the racing seat. Fits recaro sparco all bottom mount and side mount as long as you have the side bracket can bolt onto the sliders.
Selling for $160 shipped or best offer.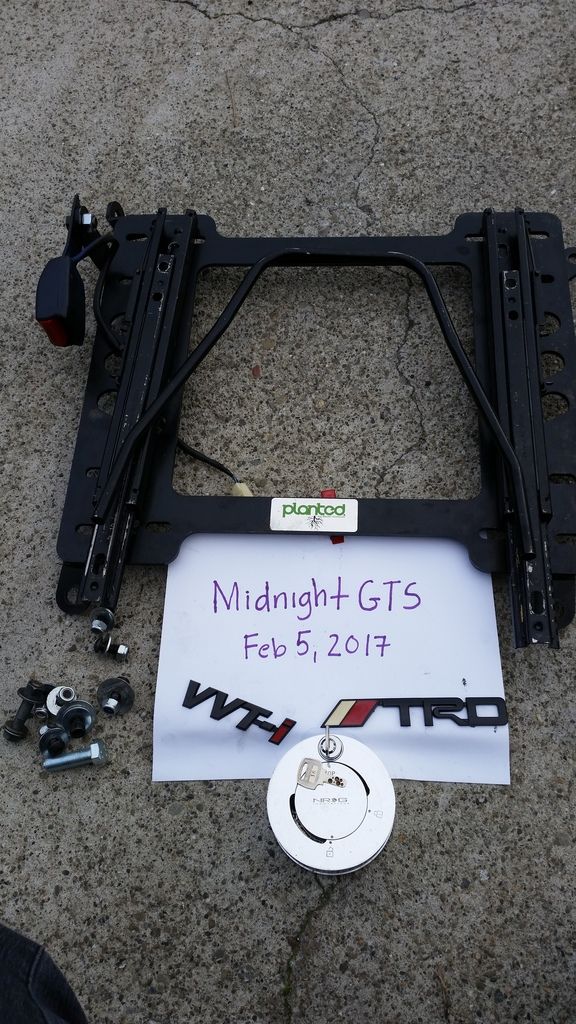 Selling a Dual Piston Caliper from the 1995-1997 Toyota Avalon. I bought the caliper bracket from a 1999 Toyota Celica along with brembo blanks to work with the caliper. Includes ebc ultimax brake pads. The rotors are a little surface rusted as they got a little rain shower on them while being in my garage. Should come off once used. These are a great upgrade as they provide more clamping power with the bigger surface brake pads and don't vibrate or shake during high speed braking.
Selling the whole set complete for 120 shipped or best offer.
Without rotors selling for 80 shipped or best offer.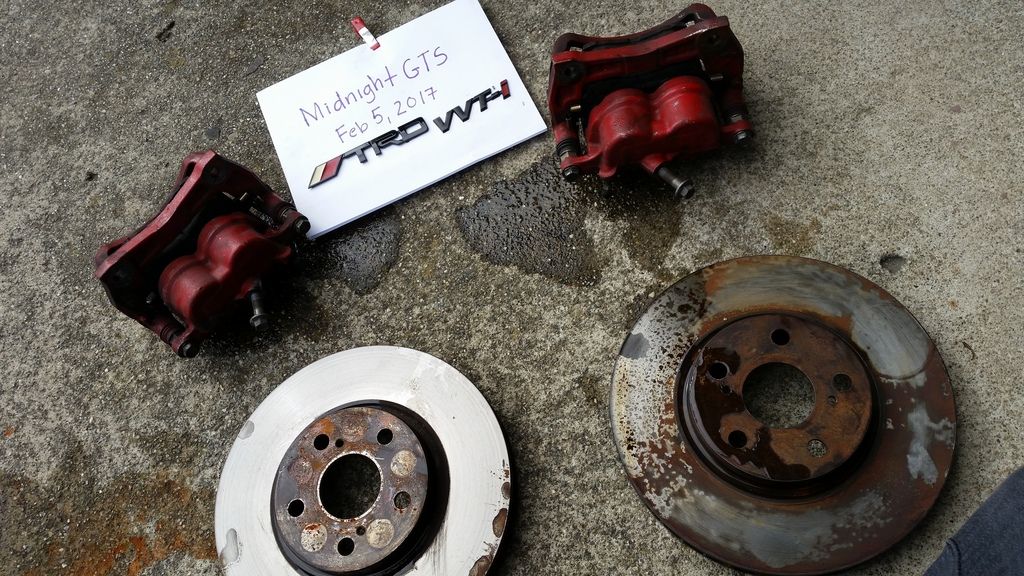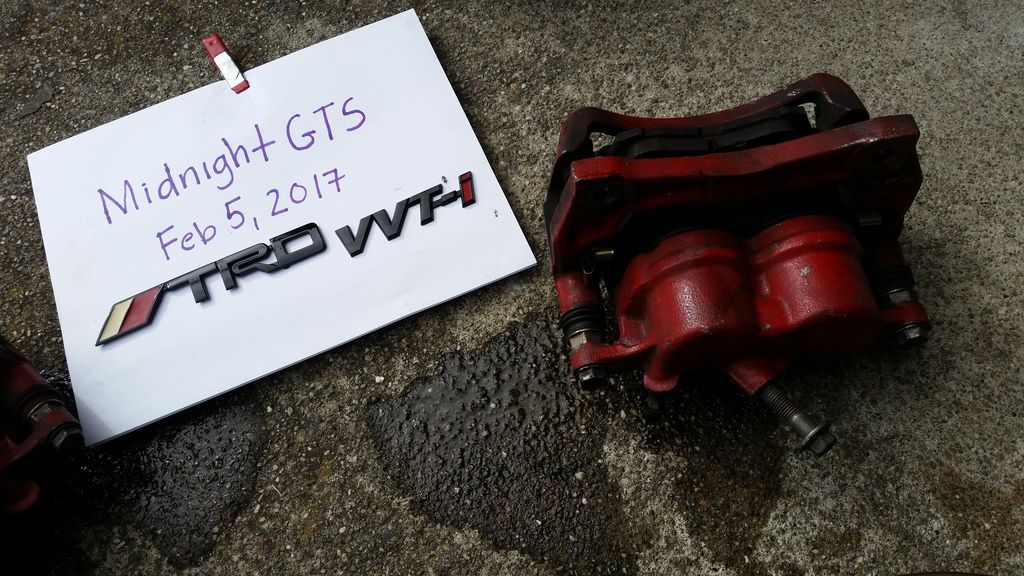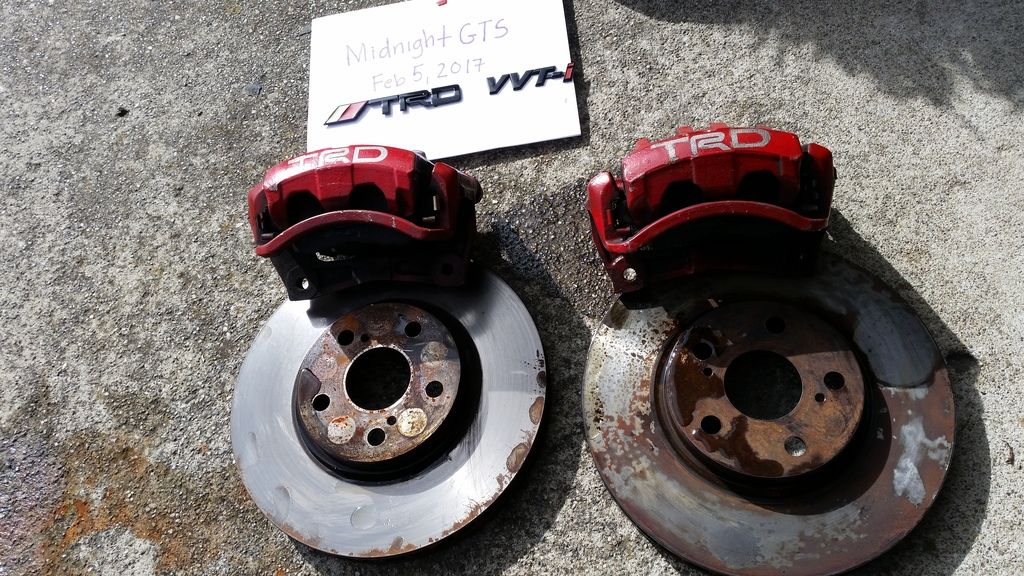 Selling an older style Alpine deck CD player with Ipod adapter. Its mean for all ipods or iphone 3 4 and 4s with the wider charging cable. Already has the wiring harness for a non JBL Celica and the din plastic pocket.
Selling for 40 shipped or best offer.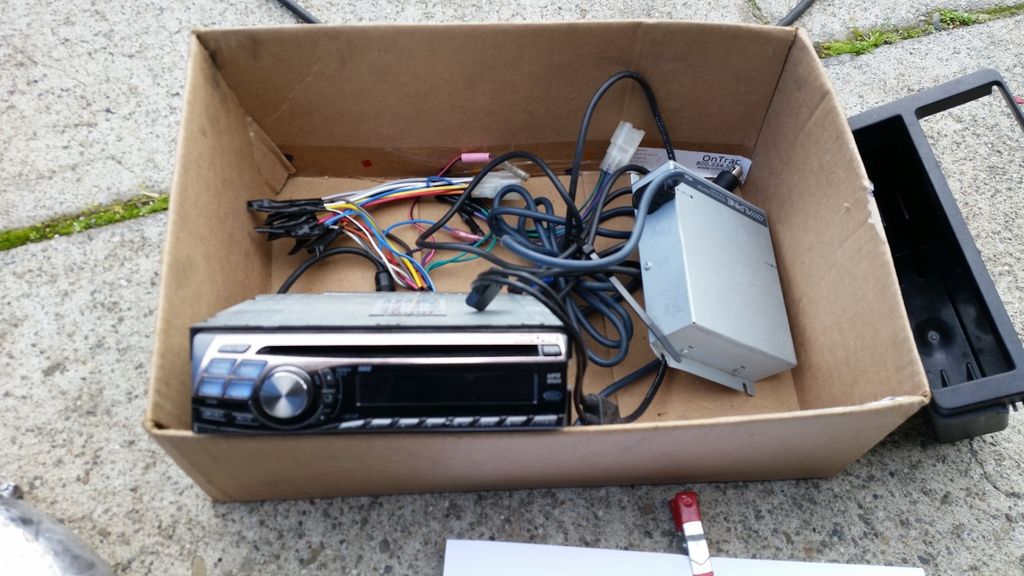 2003 and up fog light brackets not for the TRD bumper $20 shipped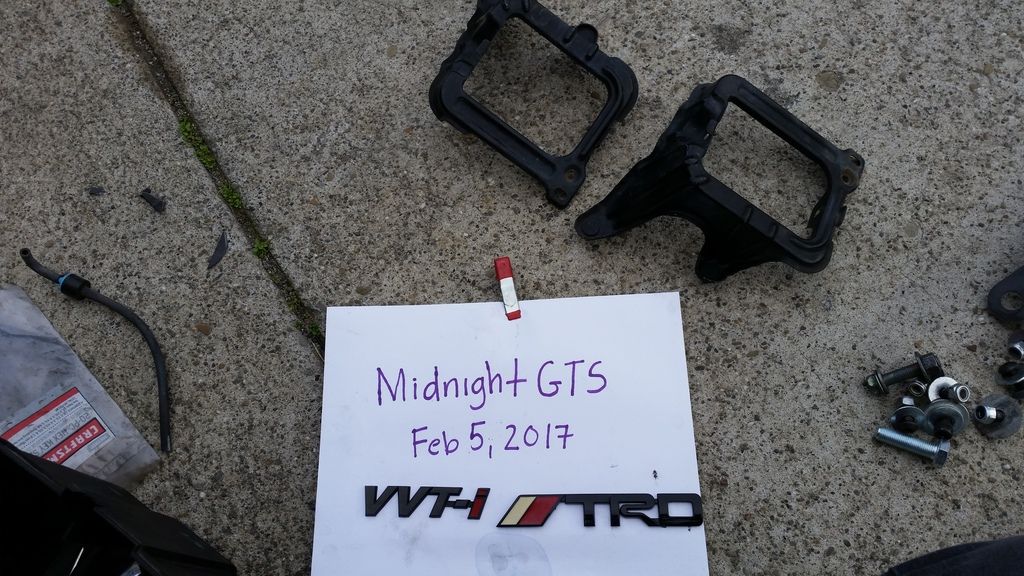 Unorthodox racing Crankshaft pulley Part number 0212109 Rev A for the Toyota Celica GT
Can also fit the corolla or matrix with the 1zzfe Engine
Comes with the shorter belt that's necessary as the diameter of the lightweight pulley is smaller.
Selling as a set for 80 shipped or best offer.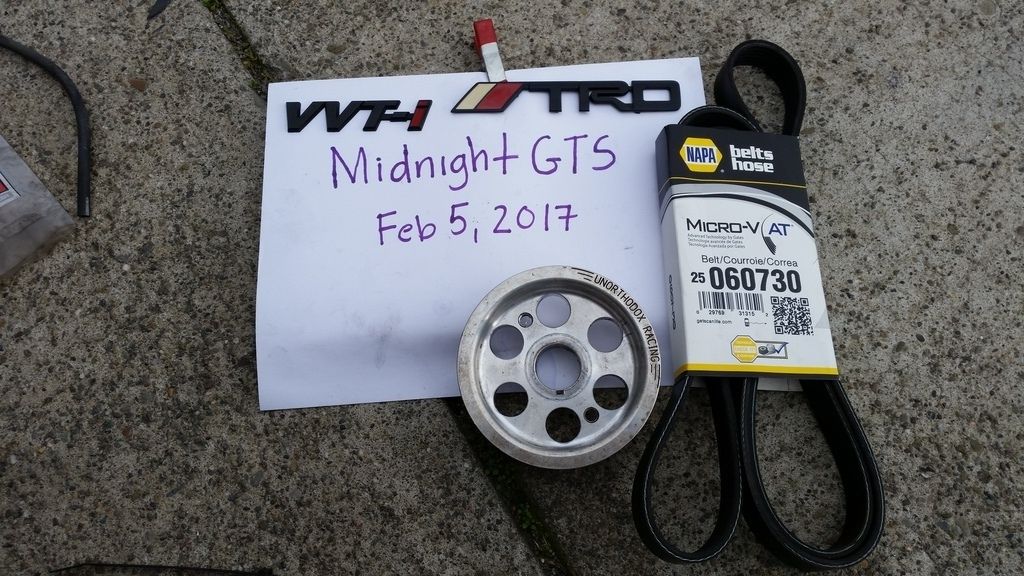 2003 and up fog light brackets not for the TRD bumper $20 shipped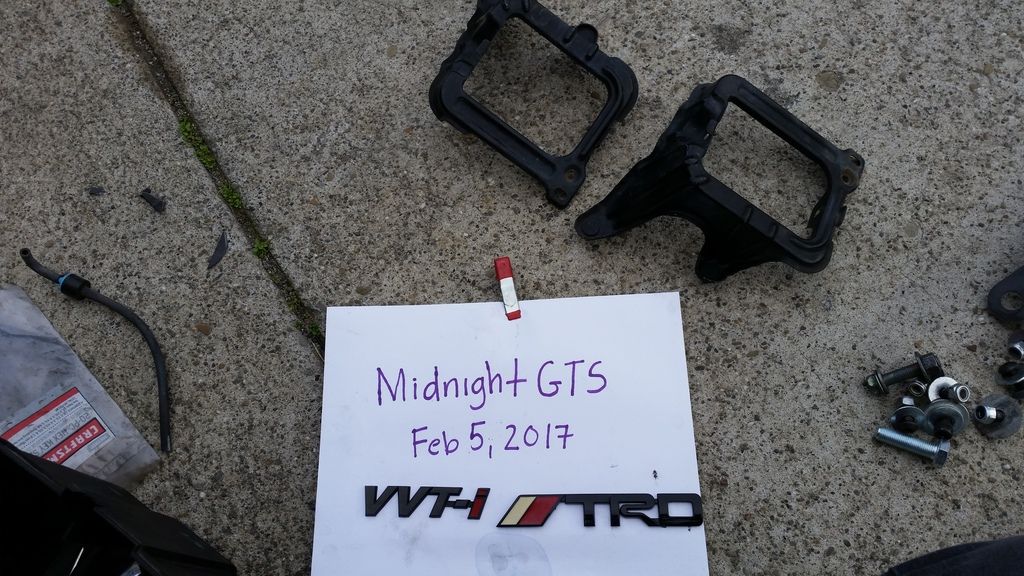 Non fog light headlight switch $15 shipped
All bigger and heavier parts are or best offer.
Smaller parts may be a slightly flexible.
PM me if you have any questions or offers.
My paypal is
[email protected]
And my name is Brian Batayola
Just to make sure you don't send money to the wrong person.