Discussion Starter
•
#1
•
I've been a member for a couple years, for the most part just creeping on threads and buying/selling a couple things. I figured it was time to see what kind of feedback I can get on my car.
I bought it 3 years ago for $7500. It had 58,000 miles on it and I am the 3rd owner. The exterior of the car had a rust spot and some scratches, but the engine was in pristine condition. I have put on 48,000 miles since I got it and have never had the check engine light come on or needed to fix anything on it.
I don't have a picture of when I first got it, but it had the stock front bumper and black stock spoiler on it. I got a little too excited with modding and immediately bought a TRD spoiler and a Bomex front bumper for it.
In retrospect I wish I had waited and researched better what I wanted. Here is the first picture I ever took of the car after getting these installed.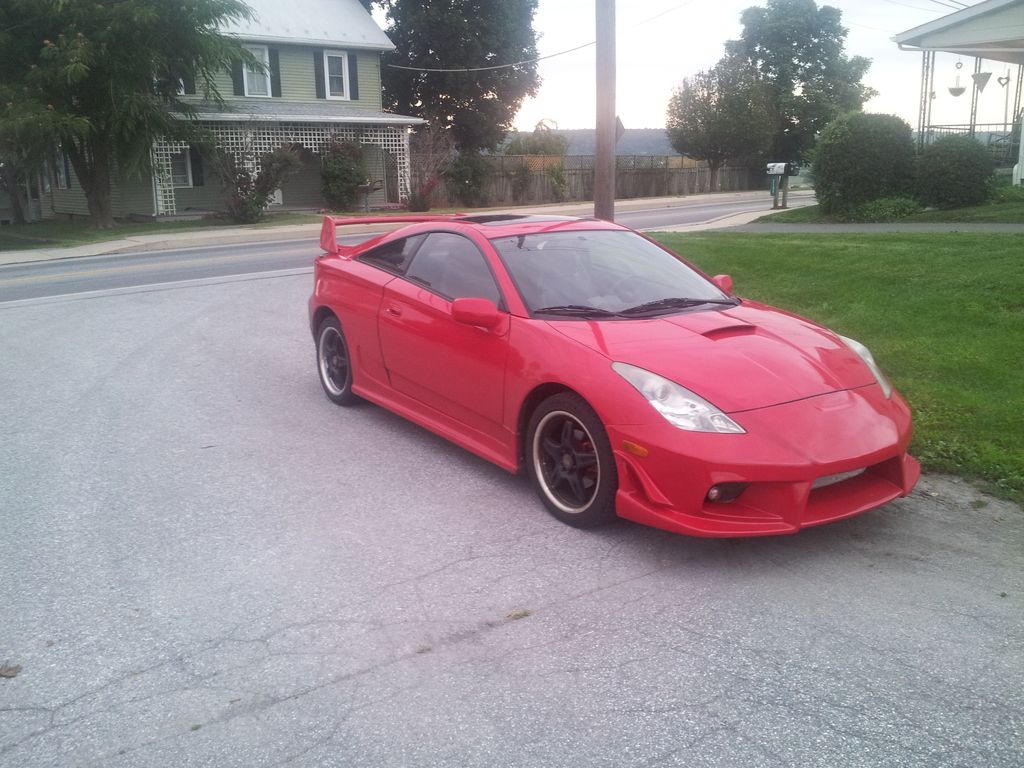 Next I painted the wheels white since I really disliked the black that came with the car. I bought rim paint and spray painted them.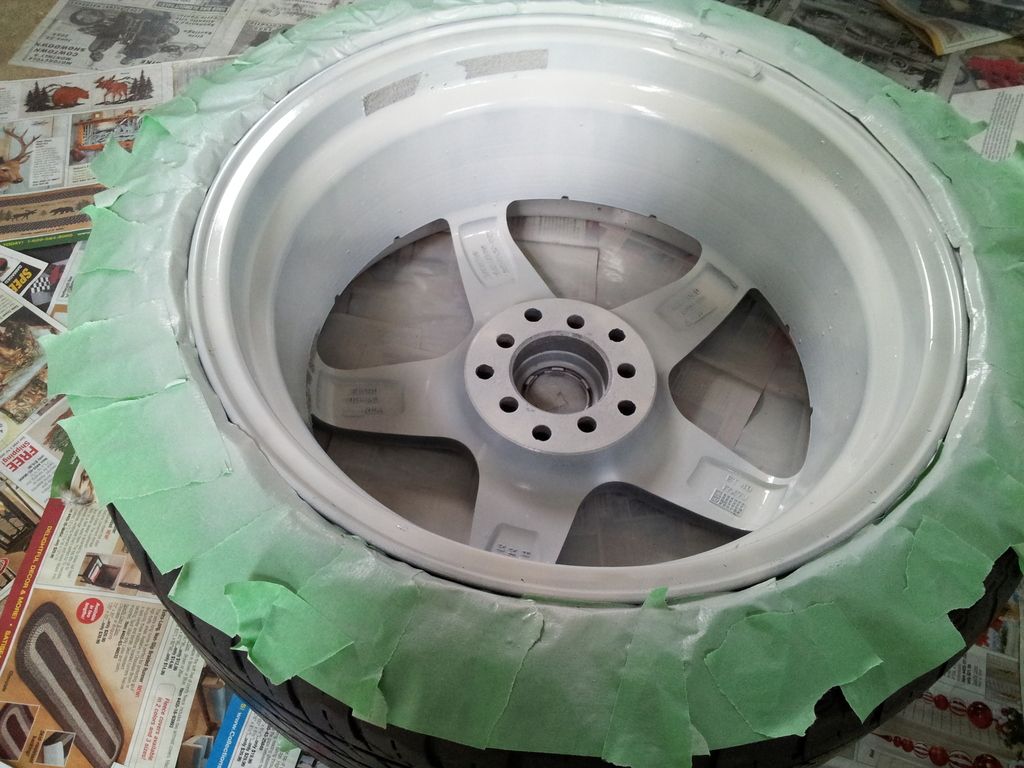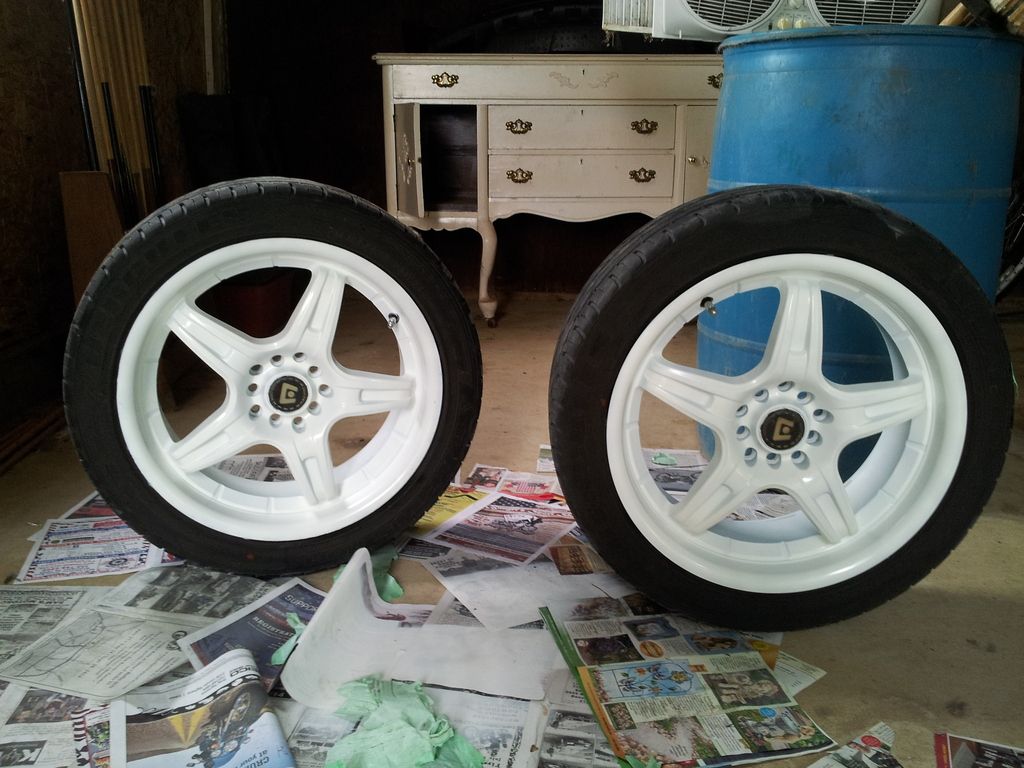 And here it is with the newly painted rims.
Later that year I got a hood scoop. I don't recall the brand anymore.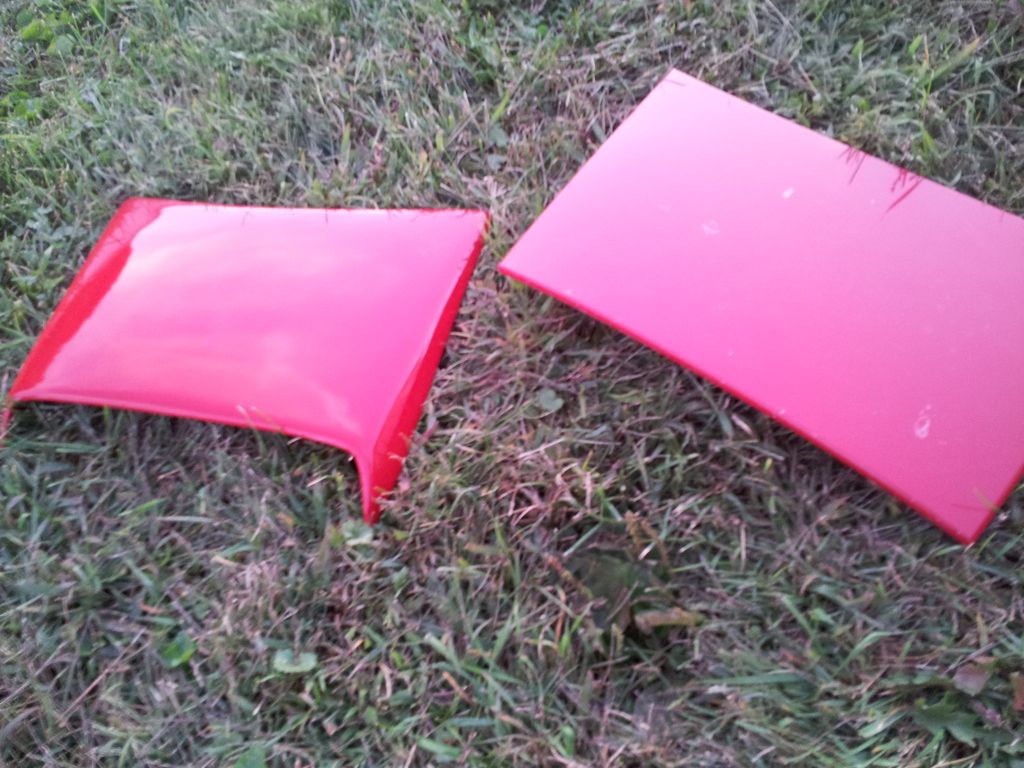 Here was the car after a fresh wax with the new hood scoop.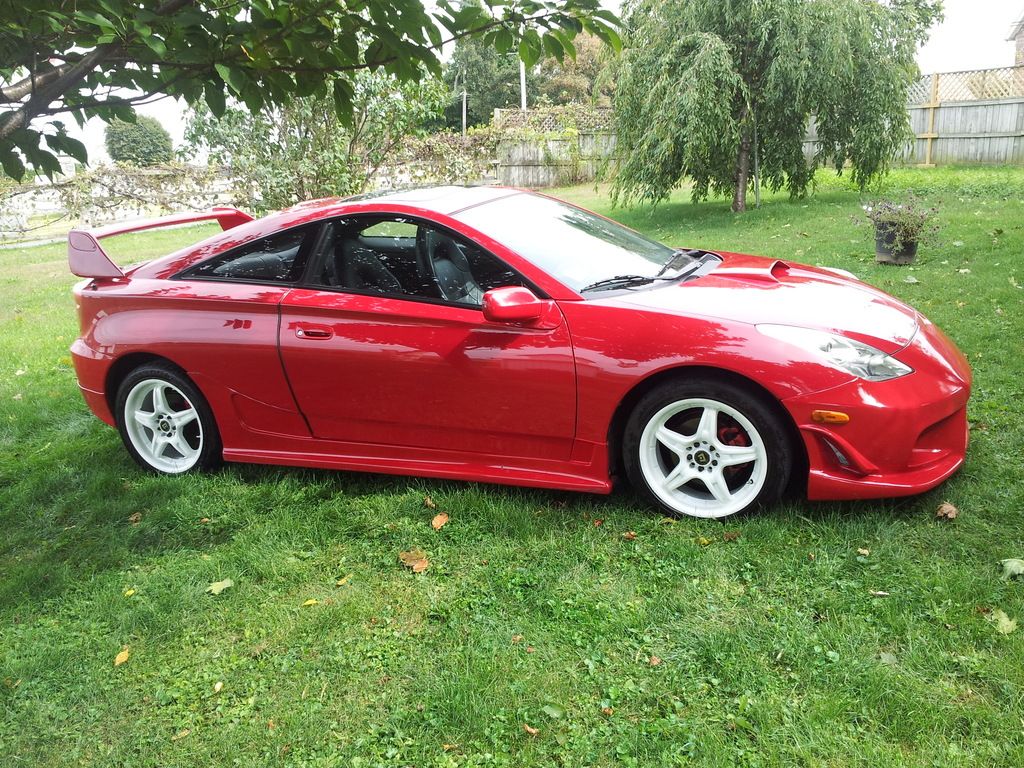 Next I bought some Megan EZ street racing coilovers. I lost the pictures for these. Shortly afterwards I bought a VIS invader carbon fiber hood from someone on this site. I also grew tired of the white rims (they really show dirt) and painted them silver.
Here is the first picture that I have of them together. I kept my car looking like this for probably 6 months.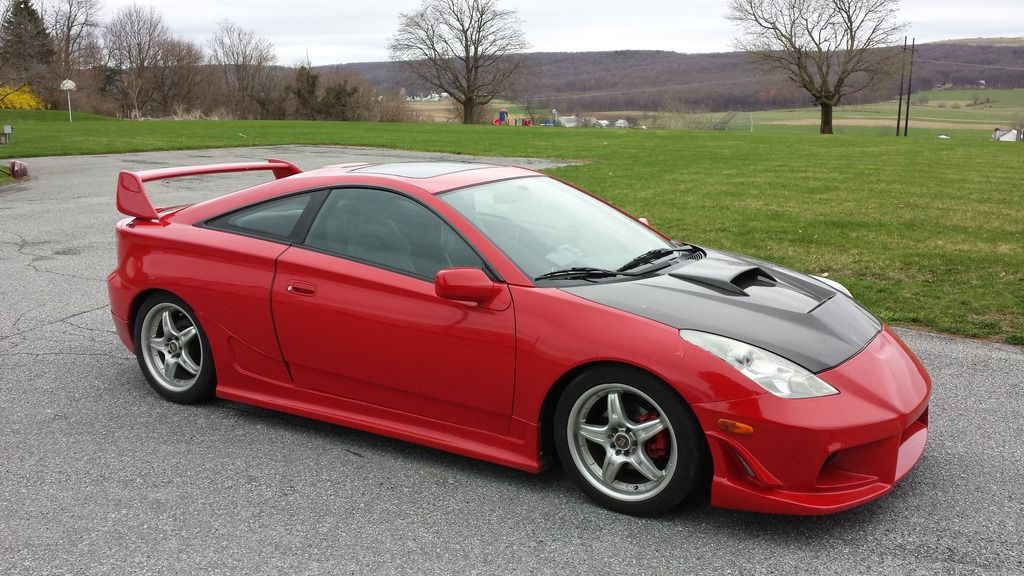 Next up I wanted a better body kit since I currently had a Bomex front bumper, TRD rear bumper and some ugly side skirts.
After much research this time I went with a VIS Veilside style kit. The back bumper fit well, the side skirts were a lot of trouble and as you can see, I am not happy with how the front bumper matches up with the hood. I want to get it fixed if possible.
I also used 4m carbon fiber wrap on the mid blade of the spoiler.
Here is the car with the new kit. I also got the hood half painted while it was in the shop for the body kit.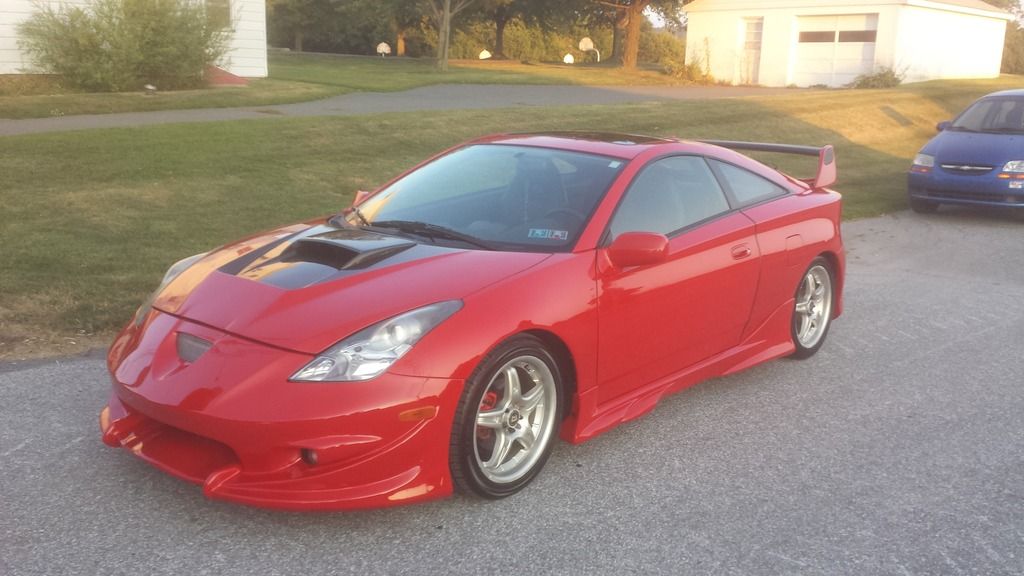 Front doesn't match up well.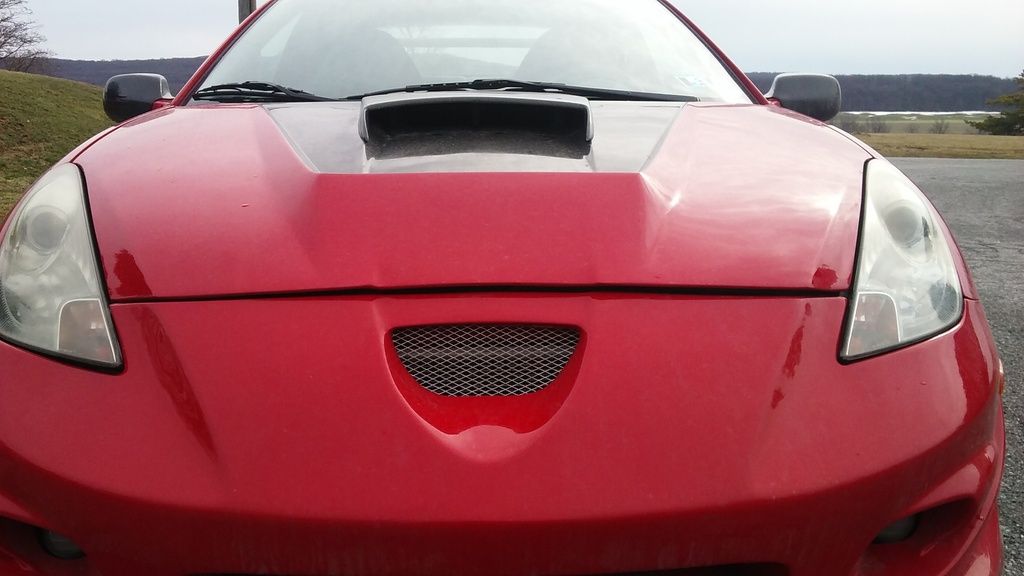 The side skirts were actually riveted into the body of the car. That was not cheap to pay to have the holes filled back in it.
Next I got new rims. I knew I wanted a 5 spoke, 18in silver rim but it was really hard to find anything under a couple thousand dollars until I came across Neoz 5006 18x8 Machined Black 5x100 with offset +35. They were $950 for all 4 rims and tires. The tires are 215/40/18.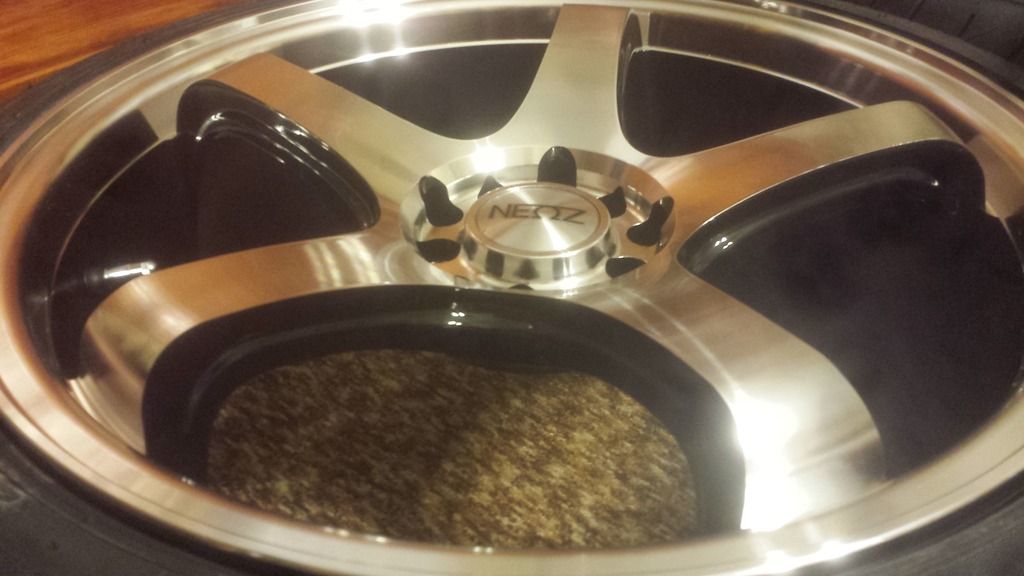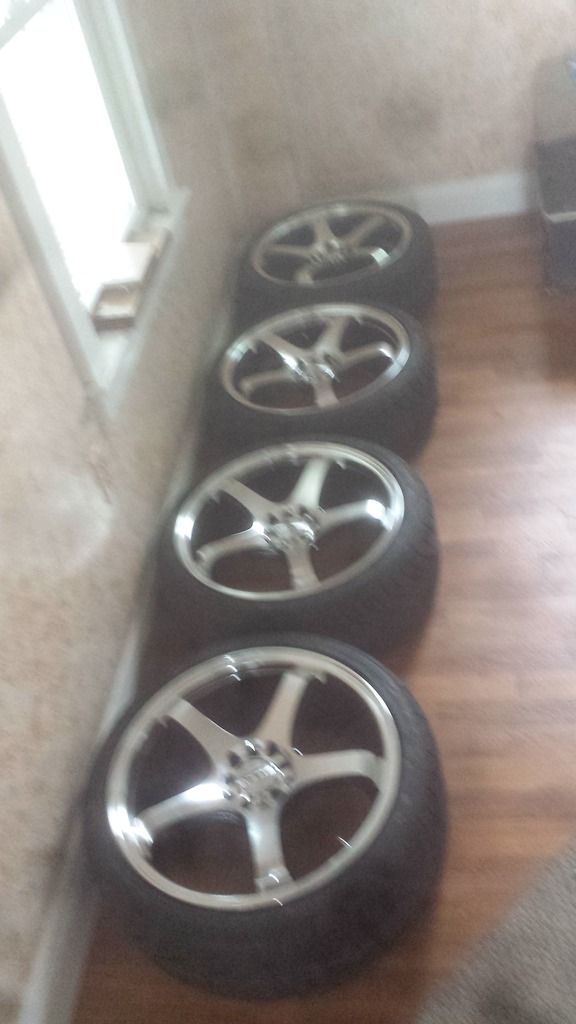 I had to get new brake pads since the old one were worn down so I also threw in a pair of new slotted/drilled rotors.
Old: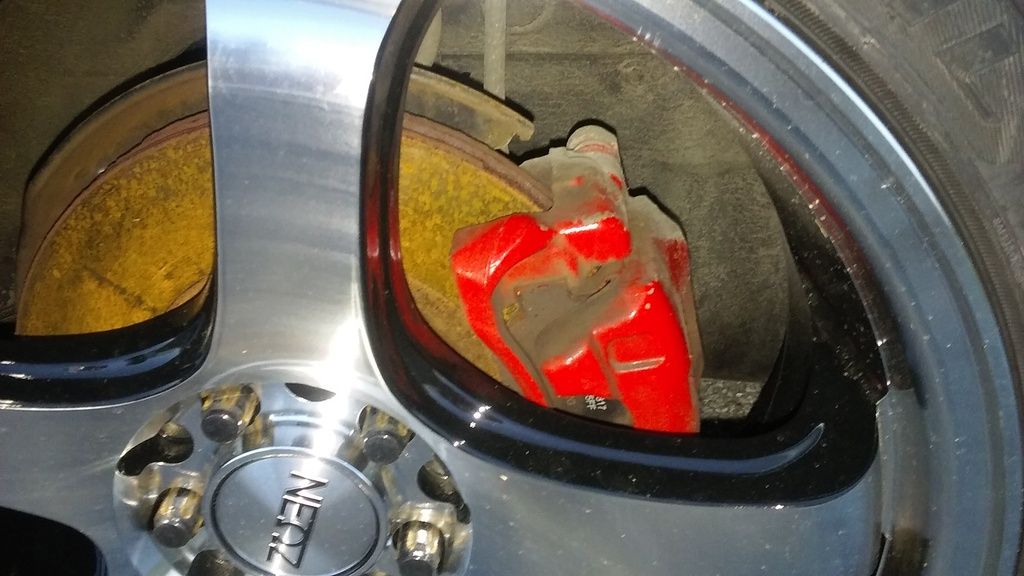 New: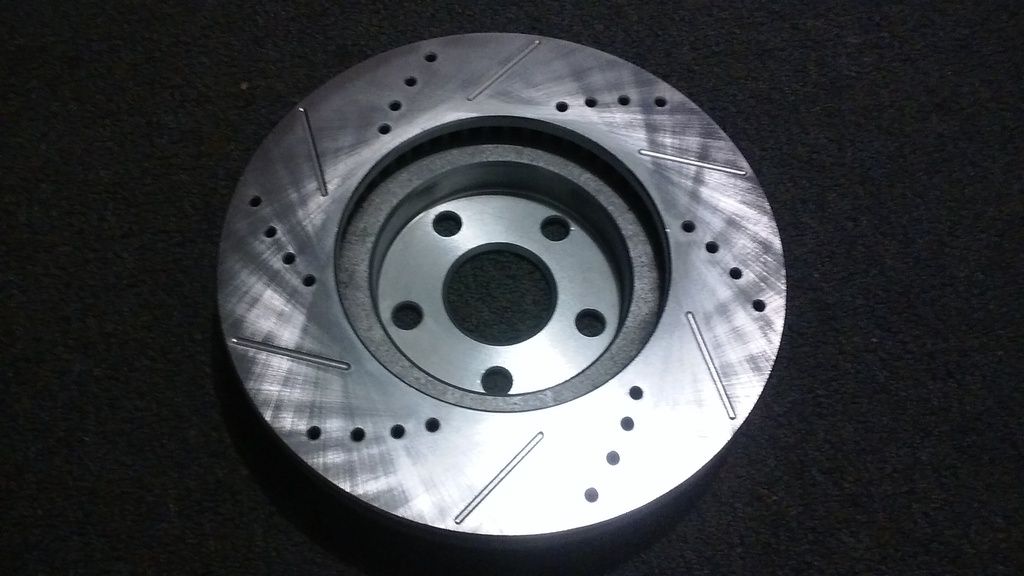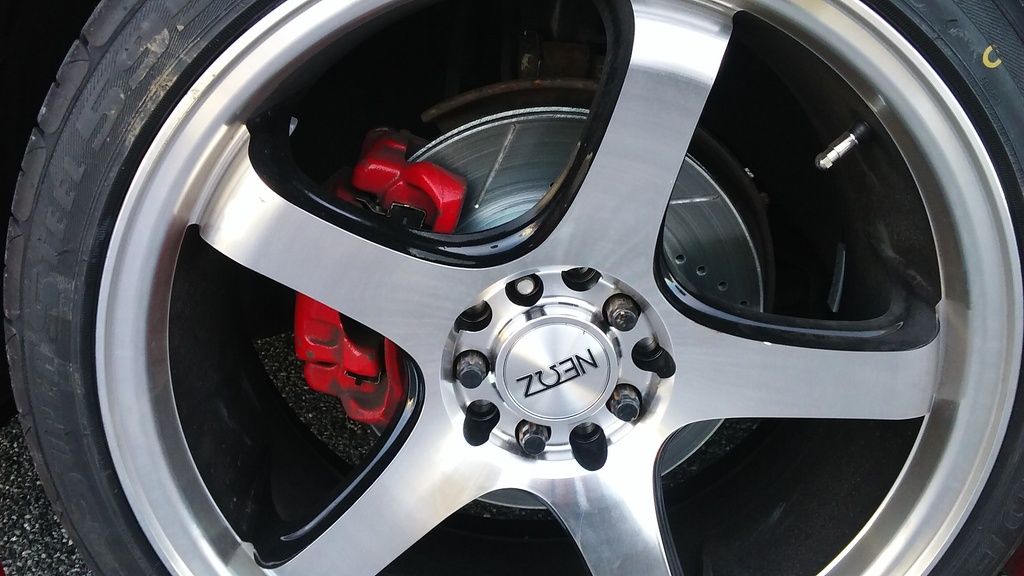 I put 25mm bolt on spacers on the rear wheels.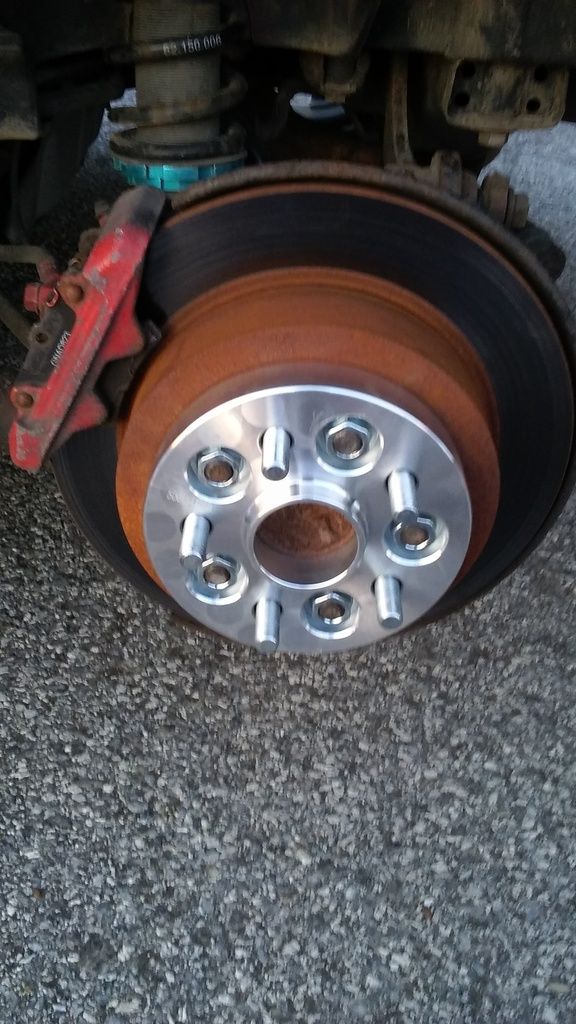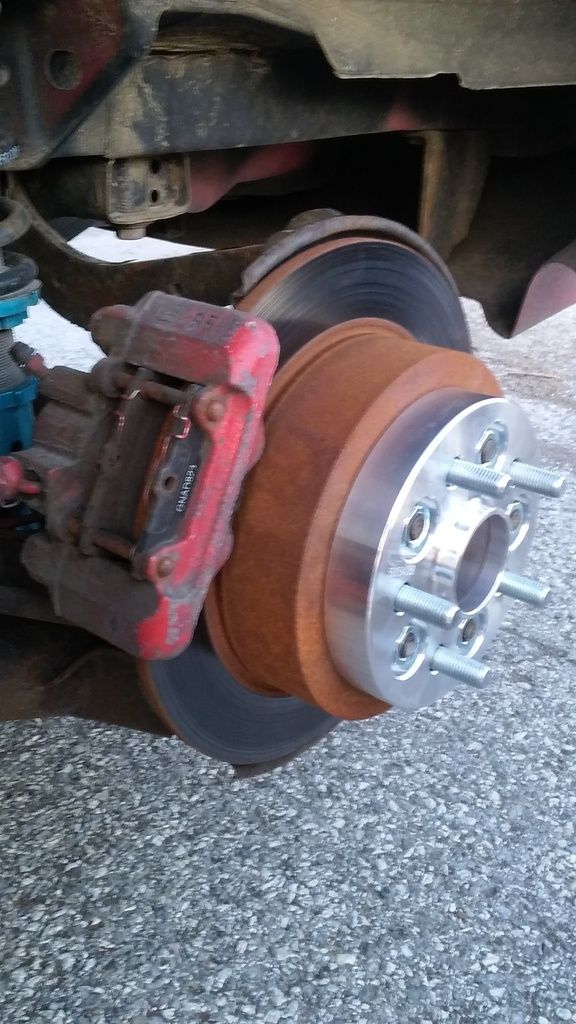 Here was how the old offset looked: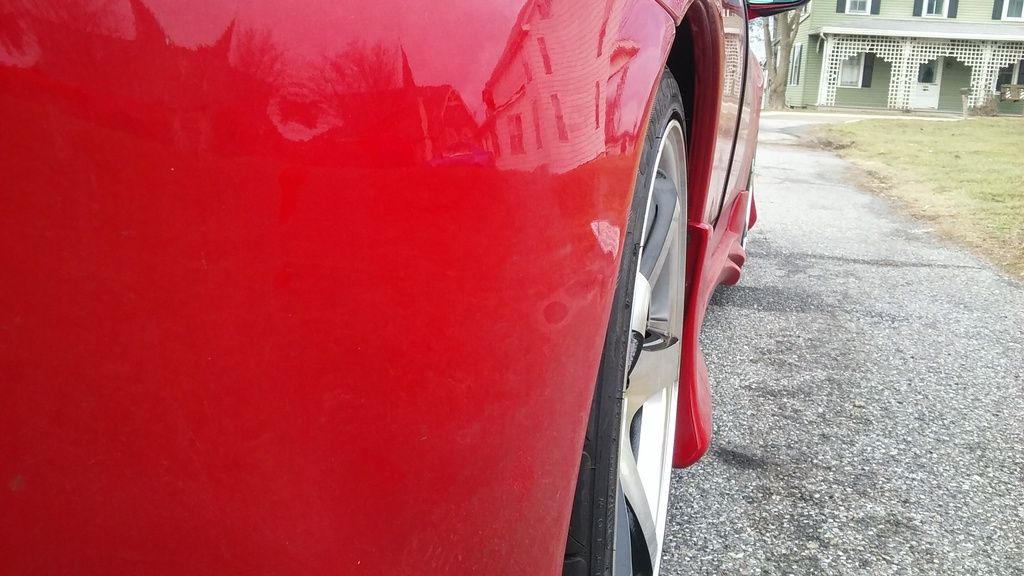 New offset: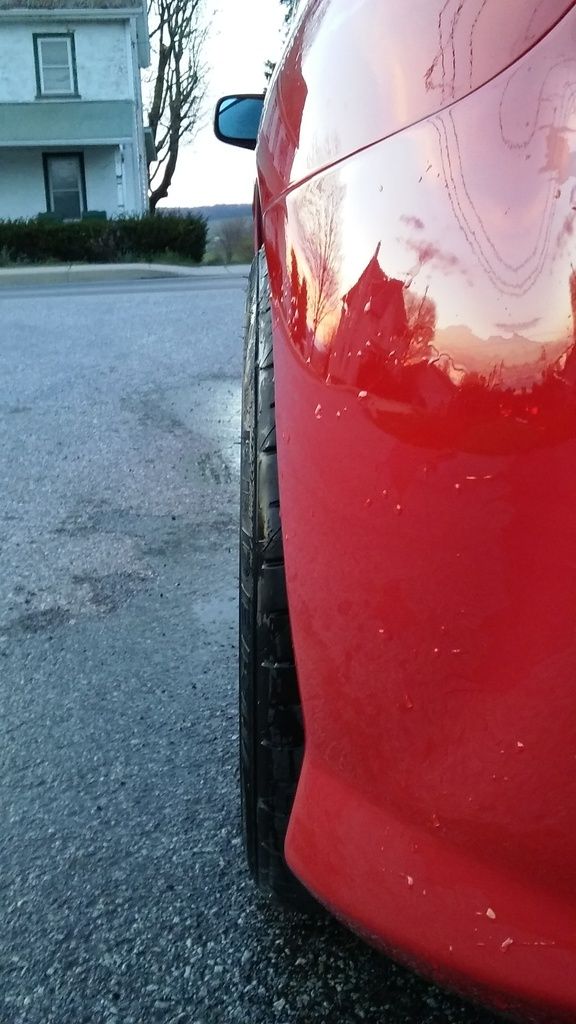 I added Ichiba V1 10 mm spacers on the front wheels and got the rear fenders rolled since I was rubbing pretty bad over bumps. I wish I went with 15 mm for the front.
Sometime along the way I added the Seibon carbon fiber mirror covers and used 4m carbon fiber wrap on the gas tank.
My car is a daily driver so sometimes it does get looking like this...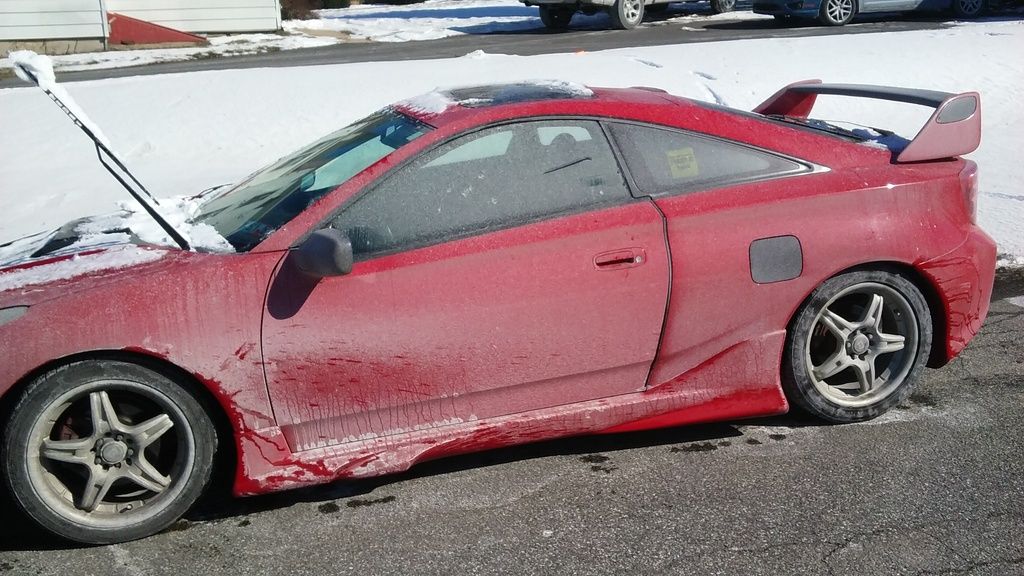 Currently my car looks like this: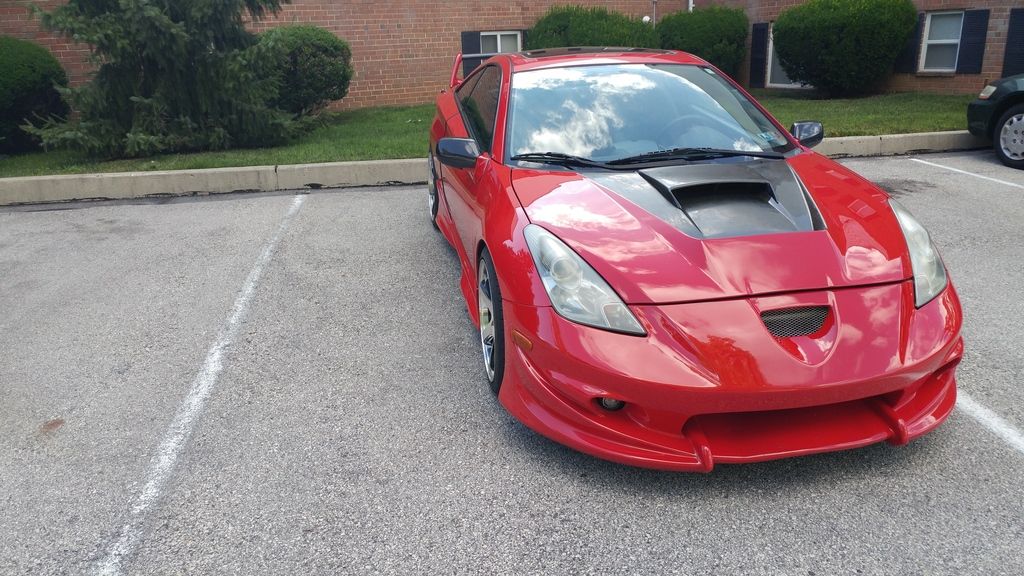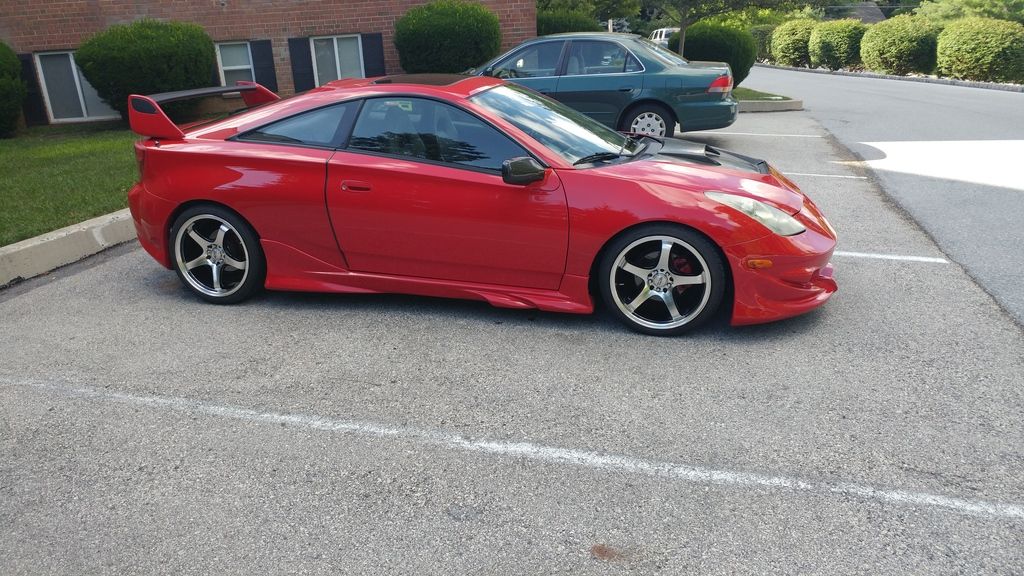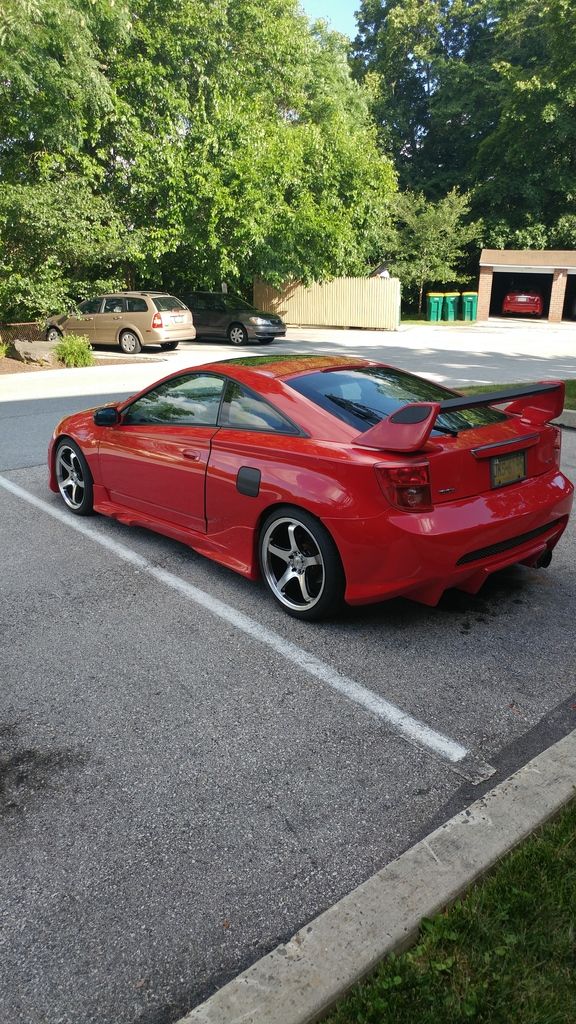 Things I still want to do:
Get the windows tinted. 35% all around?
Fix the gap in the front bumper/hood.
Get the side skirts put on tighter.
Refinish the carbon fiber part of the hood. Is there a way to do that cheaply?
Get an S2000 antenna? My power antenna broke. Not sure how to fix that though. The guides on here are vague. I just want to remove it.
Does anyone have any suggestions for improving the car? I would like to hear what you think.