Discussion Starter
·
#1
·
Priced to sell, need to go a.s.a.p. (needs to be picked up/sold asap). May take best offers as well.
Located in Santa Ana, CA (Orange County area). I'll probably be free all week til Friday, so feel free to stop by and look if you want. Cleaning out the garage before going back to MS.
GTP Chaser Aerodynamics Buddy Club Front Bumper. It's new, has the GTP metal tag on the side and pretty much in new condition. Never installed. Supposedly made out of some sort of GTP Blue Class material, feels like FPR to me...
$75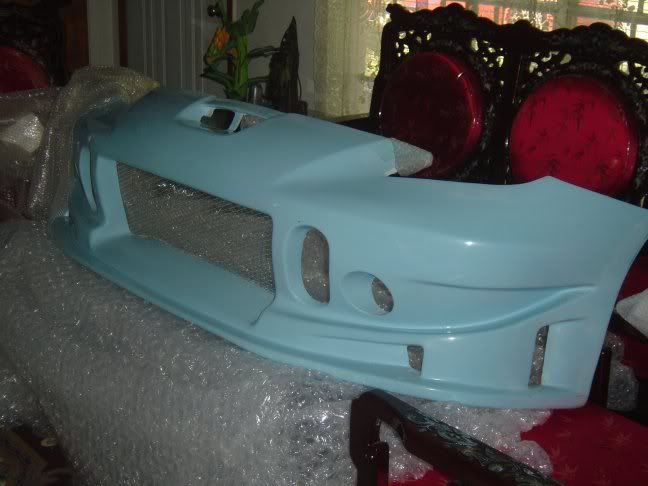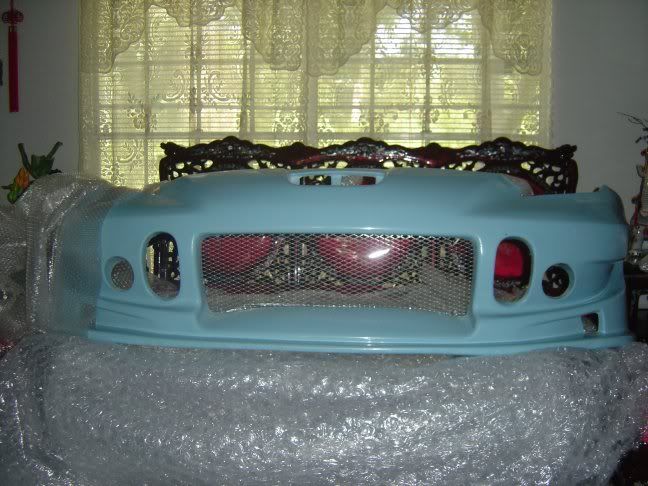 An authentic Kaminari front bumper, it's fiberglass and was in the process of being repaired/primed/painted (still has debris and crap in the pics), but my girlfriend and I never really completed it. We're moving sometime next month, so this project kind of died out. There was a crack along the bottom but it's been repaired with some fiberglass and was in the process of being sanded down to get all smooth. Some chips and broken/cracked holes on the bumper has been repaired with bondo. Only thing left really is to finish sanding the bottom and touch up some other small places with dabs of bondo then repaint.
$75.00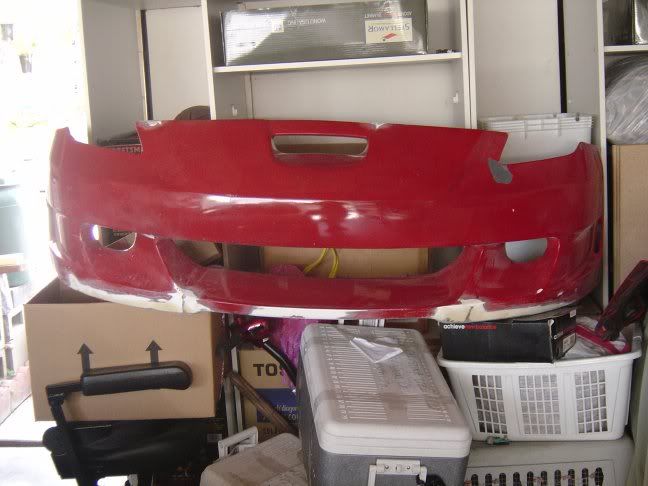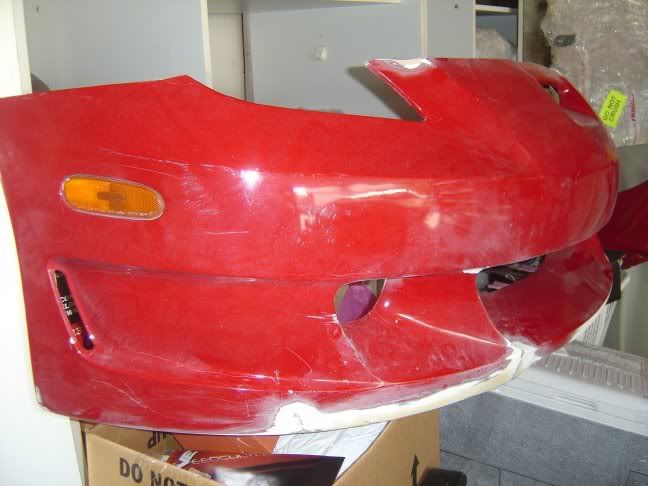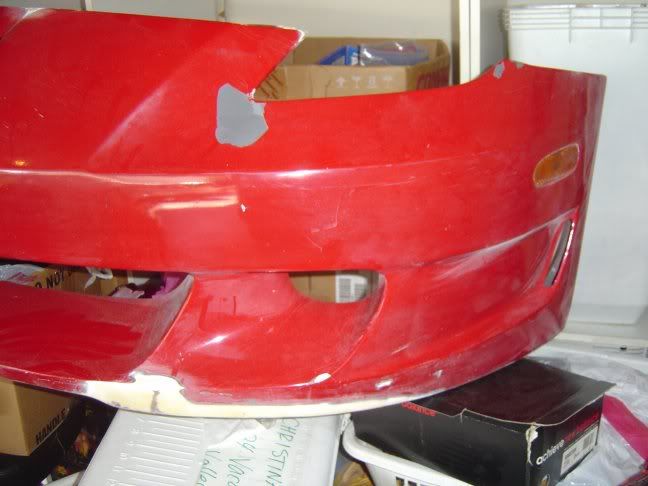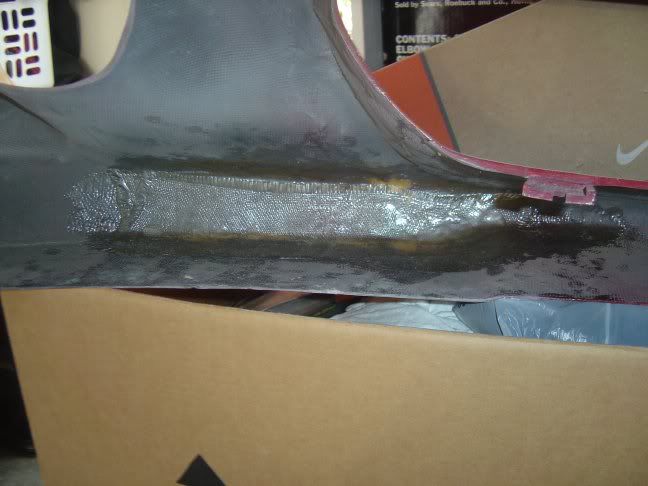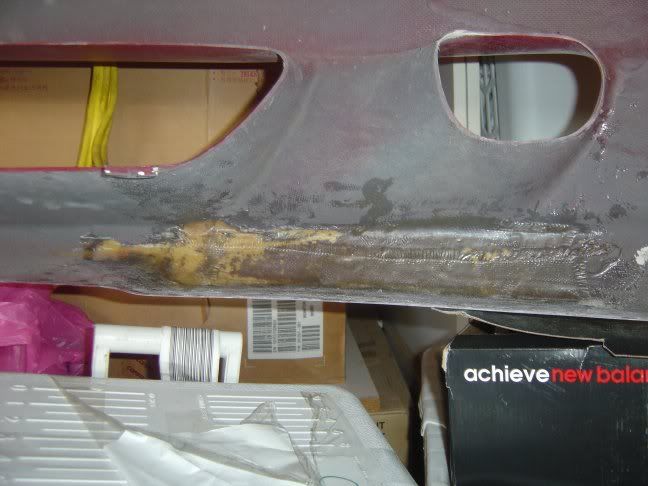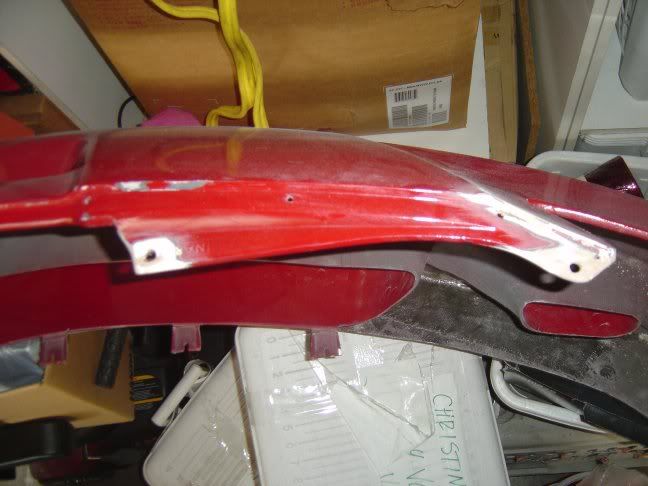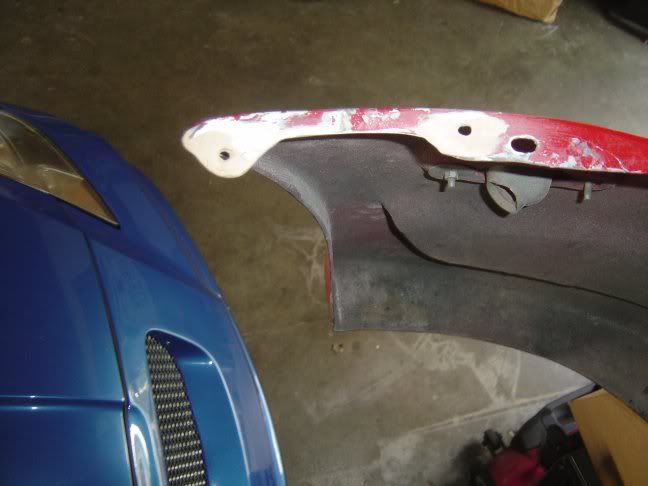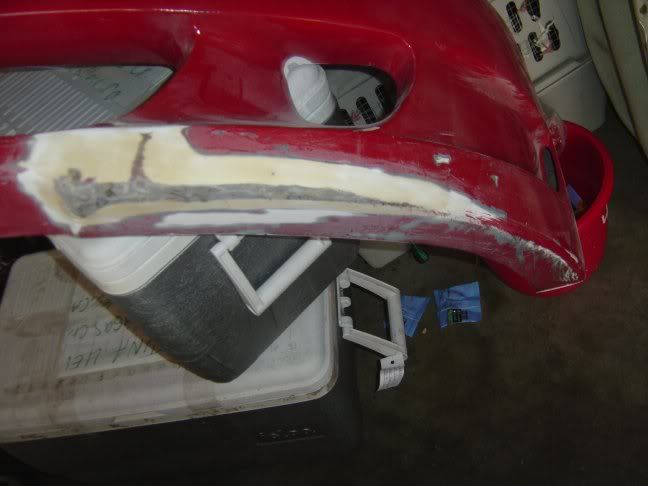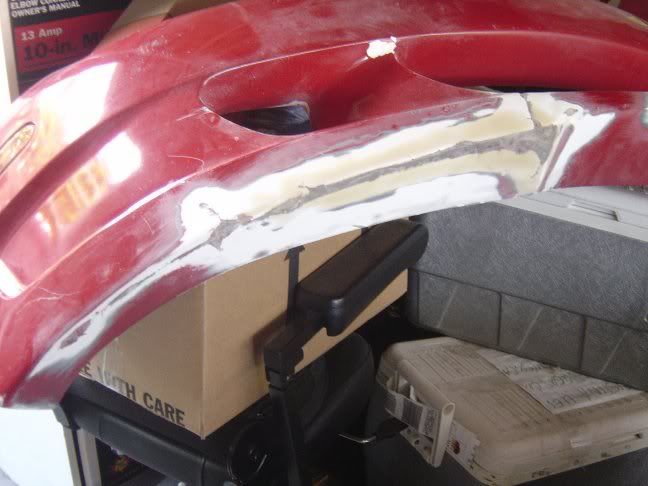 I'll do shipping @ $85 via Greyhound with multiple layers of bubblewrap and uber packaging tape.