What's up everybody? Thought I should show everyone what's been going on lately. I've come a long way from when I first started doing stuff to the car so I'll show you some progression pics from before:
A lot of stuff to read (just a forewarning...):blah:
When I first got it (day one...literally):
Then did a few things within 6 months or so:
(S2K antenna, painted GT-S rims, tint, installed a much better sound system lol...and it's not going anywhere this time.)
Yes, these are my only LEDs lightings and I rarely have them on because they tend to get distracting while driving. I also added Lexus Yellow lenses to the fogs with Nokya 2500K bulbs. Tinted the tails as well as removed the emblems on the trunk.
Then upgraded the lows to 8K HIDs:
Did some rewiring of stuff (everything is still completely reverseable too) as well as a few other things:
Upgraded the fogs to 3K Hids from vvme this past weekend (Thanks Bluedragon02 for helping me):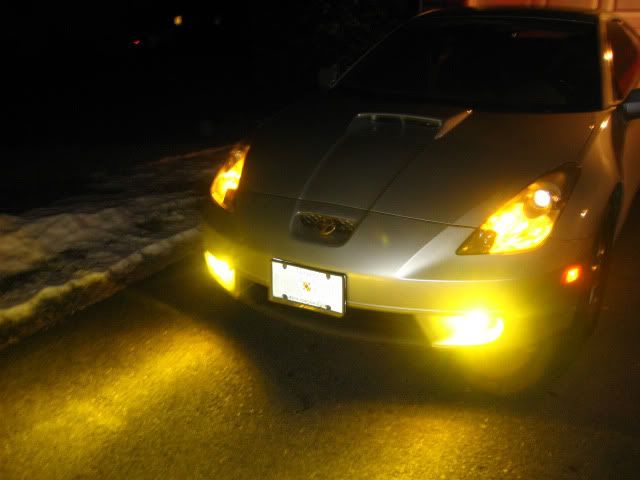 Warming up (sorry for the blurry pic, had to run to get a pic while they were green lol). Only problem is the passengerside HID warms up quicker than the driverside
(Please help me if you know how to balance them
):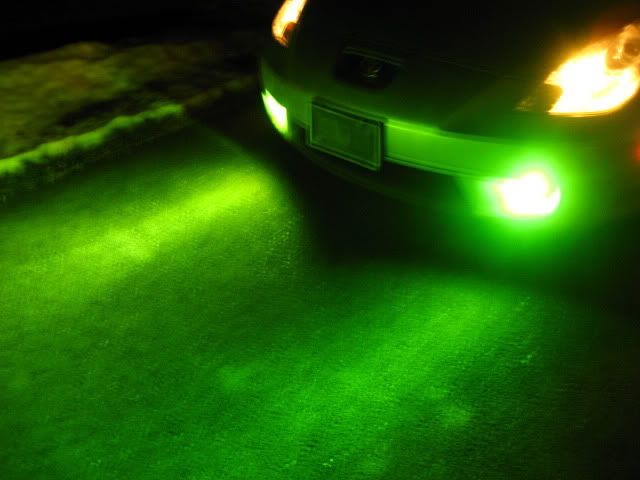 And here's one of my future additions. It's only the front bumper though. I'm going a different route.
Did a test fit tonight to see what it would look like: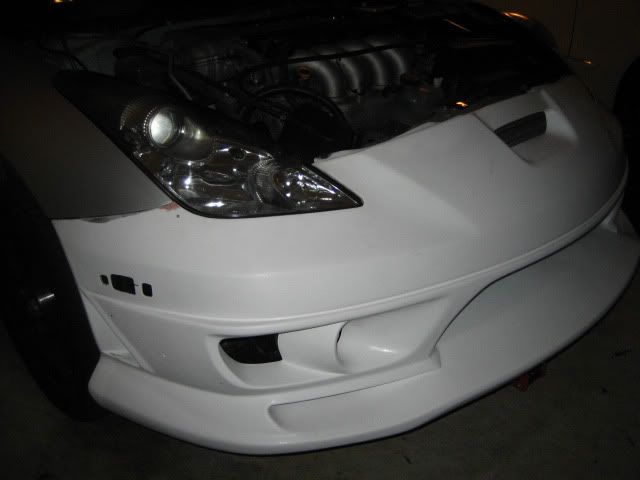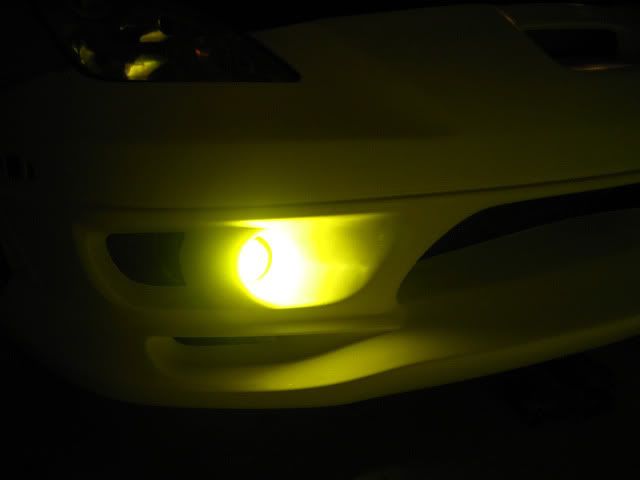 I have a few other things I have to put on that I have in the basement and yes it's getting lowered lol...
Thanks for viewing everyone and I'll be updating this thread.
Please feel free to leave comments and thanks!