Hey NC,
Some of you may know me by this car, My 2000 Greddy supercharged GTS.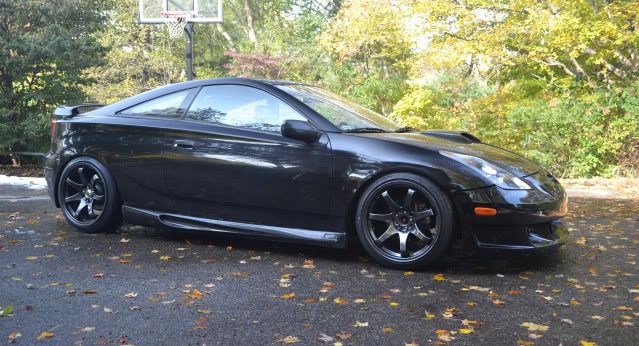 Well, it blew up and I didn't care to fix it, or to even be boosted anymore,
so I got this; a 2003 celica gts.. because I really like celicas
I bought it from a fellow NC member, Max2002.
You may remember the car from when it was sporting awesomely wide Work Meisters.
He sold those separately.. not that I would've wanted to rock those same wheels.
Needless to say, I'm very happy with the car and it's in great condition.
Here's some more bad cell phone pics (sorry)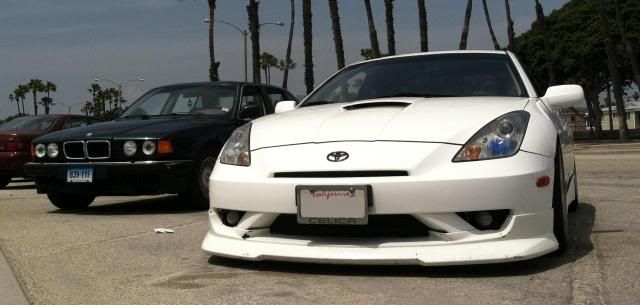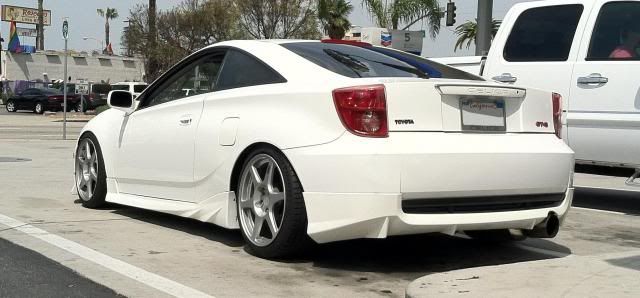 The current mods list is short and I plan to keep it that way.
Current mods are :
-K sport coilovers
-Rotora BBK
-Greddy Evo2 catback exhaust
-action package sides / rear
-Greddy Gracer front lip
-some adapters with Evo 8 wheels (the fitment is actually ok)
and thats all.
I do have some plans for the car.
I want some more low and some wheels.
Also not fully sure but I'm thinking of re-painting it scion cement grey.
There's something about that color I really like (although the 040 is really growing on me)
After that, I want to focus on cleanliness details and some interior stuff.
I definitely want digital climate control, and a jdm console rear view cam.
maybe some seats and a custom sub box (the car is already 100% dynamatted)
Here's a quick photoshop I did of the car with 17xsomething low offset OZ futuras.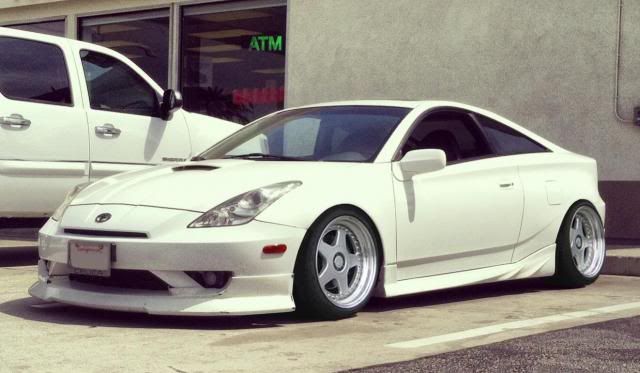 I'm pretty set on these wheels, but I haven't quite made up my mind. What does everyone think?
I didn't lower it more in the photoshop but I definitely will, and I may not want to end up with that much poke either.
..comments appreciated, thanks