Discussion Starter
·
#1
·
OK so I drained my coolant when installing my supercharger. I F'ed up putting it back in and didn't elevate the front of the car or the coolant bottle. I didn't know better, but I will from now on.
So anyway my car started overheating and I was like WTF mate so I opened up the coolant bottle and let some air out. Drove it back home, jacked the front end up, turned the heat on high, massaged the hoses and let her run to get some air out. Well my temp gauge just went up and started blinking so I shut her down.
I don't know the correct terms, but the coolant hoses going into the engine were hot as a bear, and the ones returning back to the radiator were cold. Also the heater did not even blow warm air, much less hot air.
So...I got air in my coolant and it F'ed up my thermostat?
And uh...where is it? I'm guessing it's in this area that I circled underneath my blower shaft. I followed the hot coolant hose to this metal bulb shaped thing with two bolts on it, and then the cold coolant hose runs out of it. Sorry for being ignorant..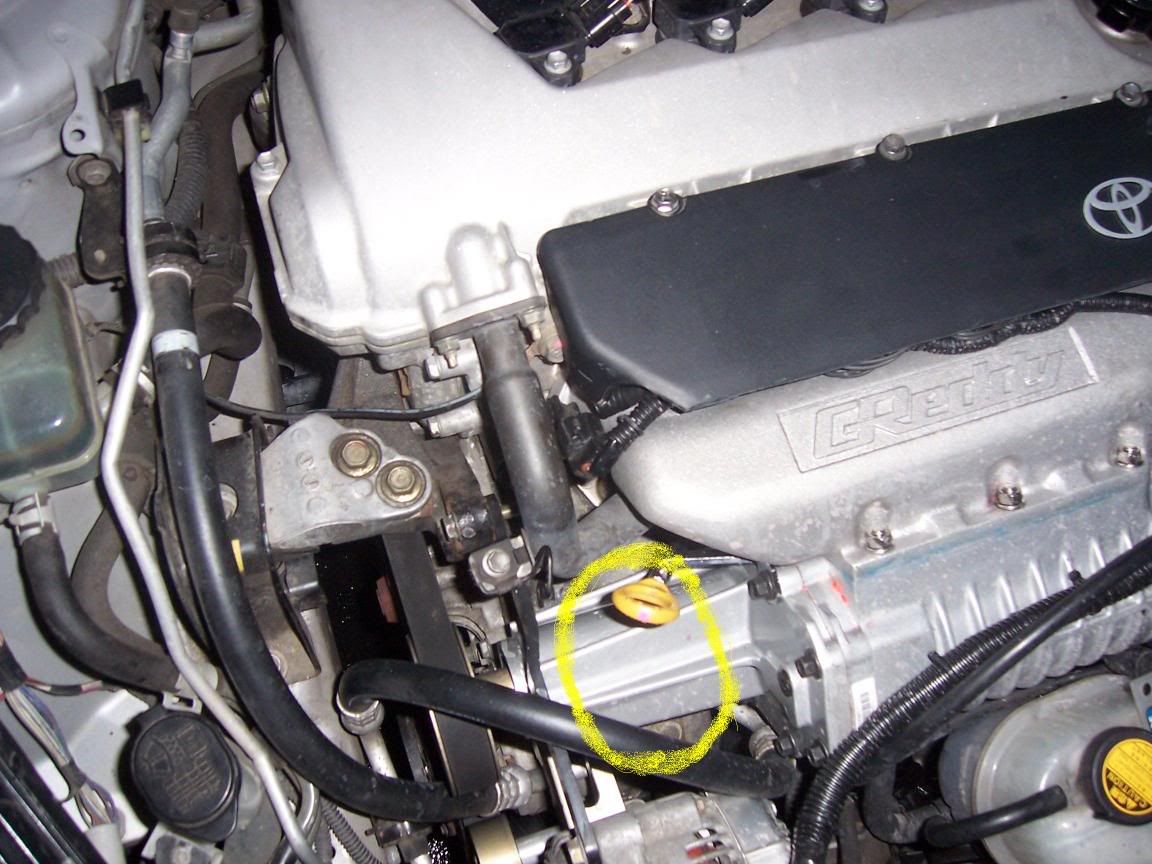 Also...anyone know how much a new thermostat is? and how much coolant our cars take?