Discussion Starter
·
#1
·
We'll I've had a spare visor and a flexable keyboard sitting in my room for quite some time so i figured i'd stop procrastinating. Issues were there 1st the keyboard was to big (smallest one that would be practicle). When the visor closed the hinge would snap the keyboard and crush the circuit board.
Solution. I used 1 sheets of cardboard and took apart the visor. I then traced the cardboard so the keyboard was far enough down that it wouldnt hit the hinge. After that i put the foam on the back and wrapped it in c/f vinyl. i honestly couldnt figure out how to make that streach and fit correctly so there are 2 seams visible on the back but it doesnt bother me. the pics accent it badly but oh well
It was tested and only issue i found was that u have to hit the space bar in the center or it doesnt register. i was IM'ing to trdguy81 in the car and all my words ran together
I dont think i am going to wrap the passenger to make them match just becasue it looks cleaner as is.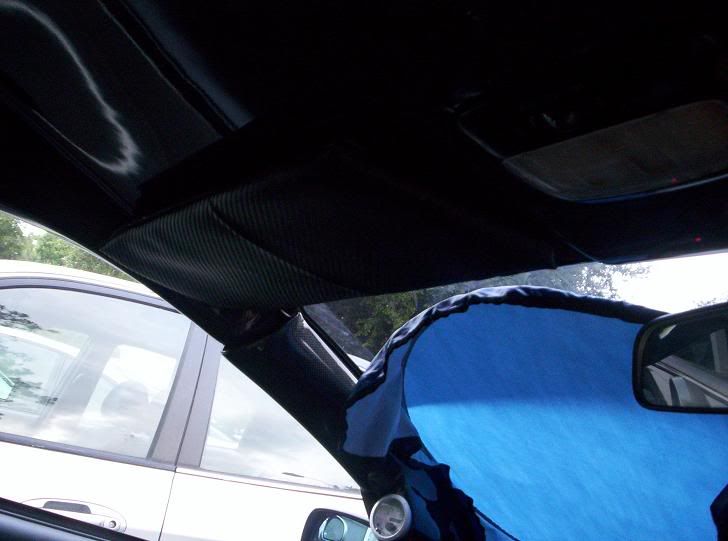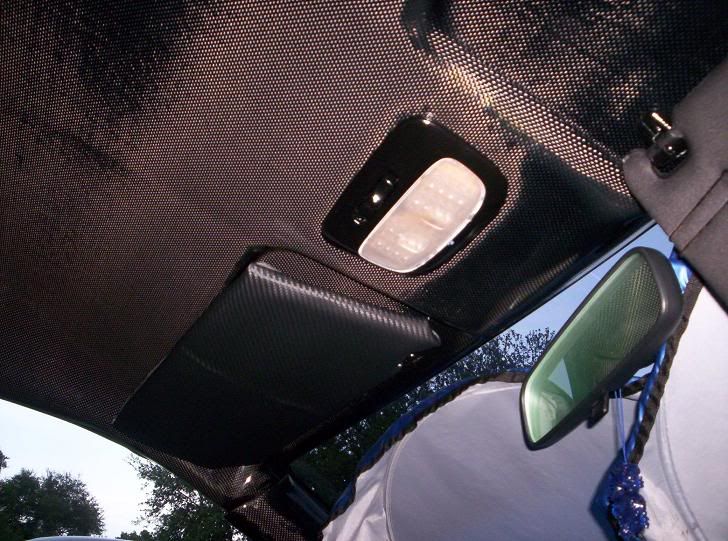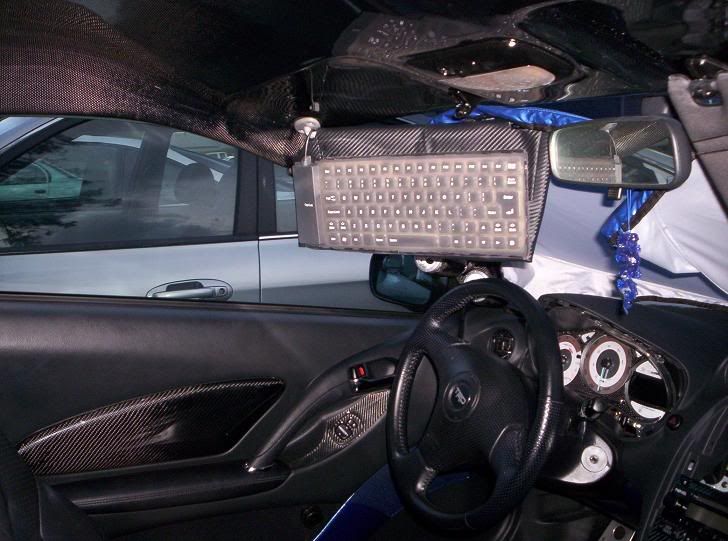 It blends into the headliner when looking up much more then the passenger. so its more of a hidden look. the pics really accented it badly with the flash but it was to dark w/o so oh well