Discussion Starter
·
#1
·
I've finally got all the pics uploaded and so here they are... installation of the Works Bell/Night Pager paddle shifter unit along with the Works Bell short boss.
The sexy unit itself; made by Works Bell as a kit, but released by Night Pager as separate units or different combinations. The thickness of it is 2".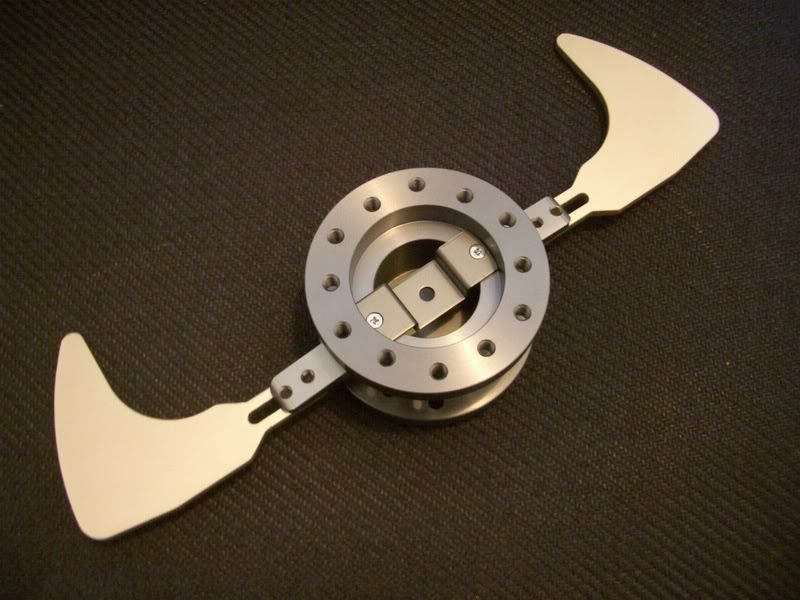 The only hubs that will work are ones made by Works Bell. So Splash or any other that are meant to work with the Works Bell quick release unit would work. In order to keep the distance short with the overall thickness of the whole assembly, the Works Bell short boss is the perfect choice. This thing is sweet, it comes with a bunch of extra stuffs like an airbag light cancellation kit (didn't use it, 'cause my passenger airbag is out so i'd get the airbag light anyways), replacement harness so you don't have to cut up the stock one, extra center nut, and even a torx wrench for taking off the stock steering wheel cover/air bag. Overall the short hub is 2" thick.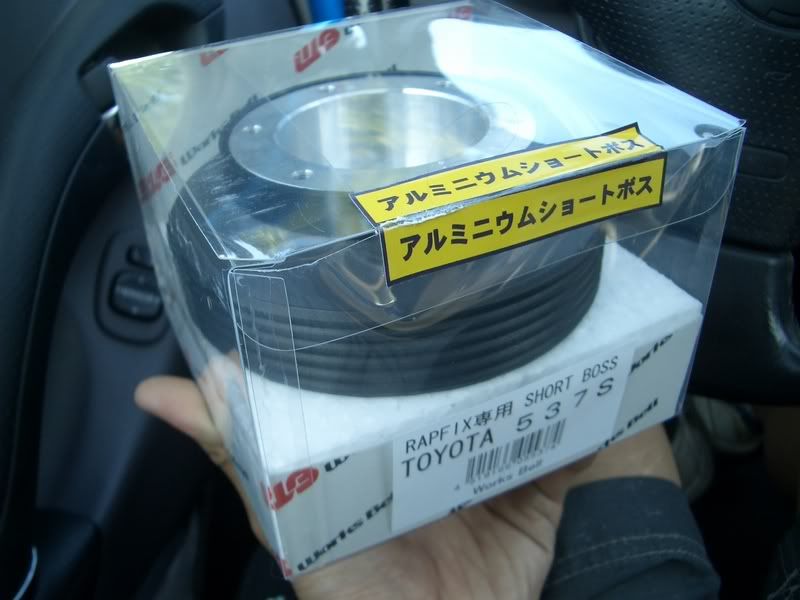 here's the part number for those who want to order one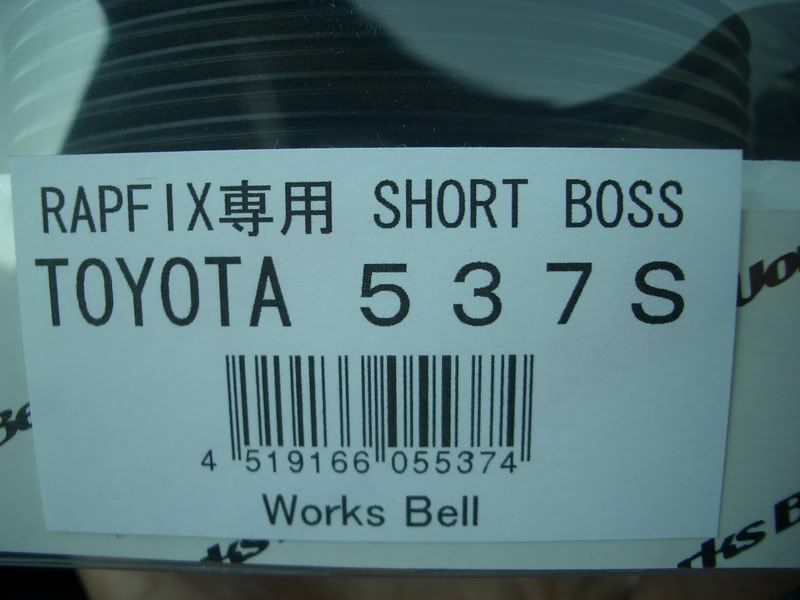 so here we go with the installation..
beginning: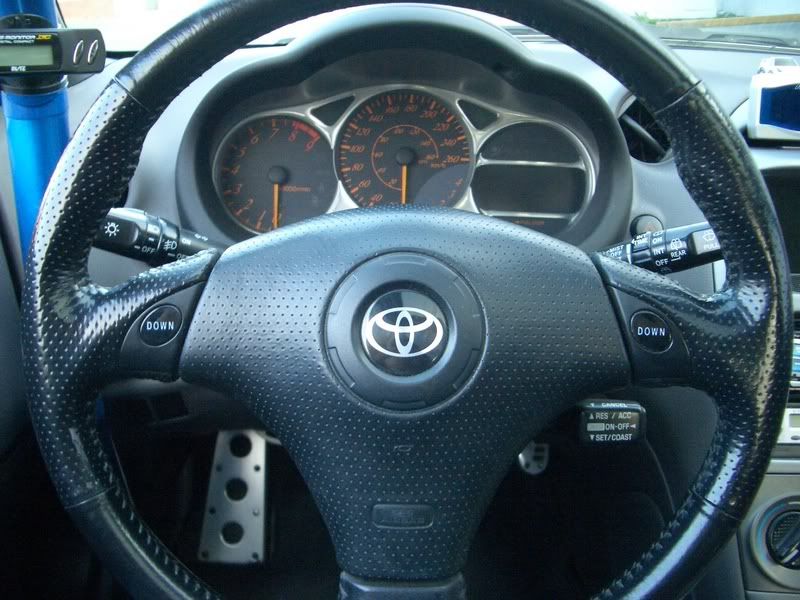 here's the airbag after removing 2 torx screws on the sides of the steering wheel: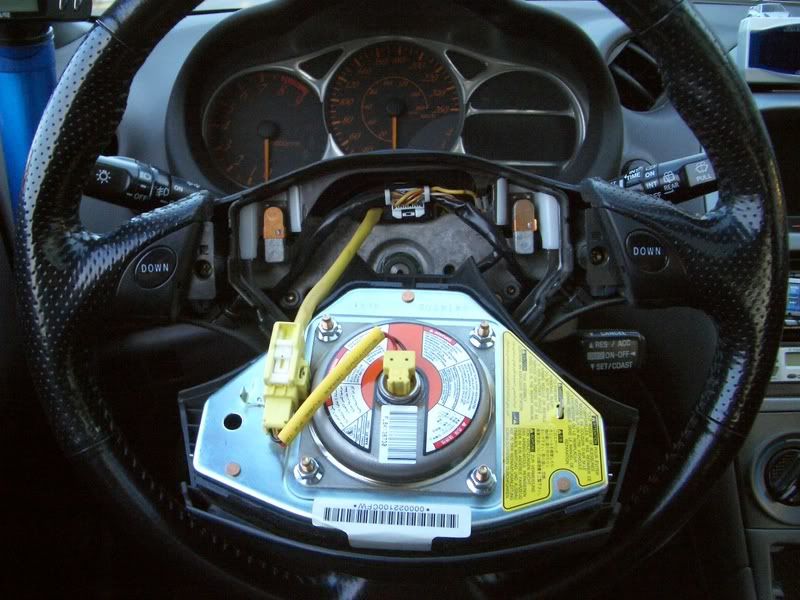 there's the stock harness wound up in there in the steering wheel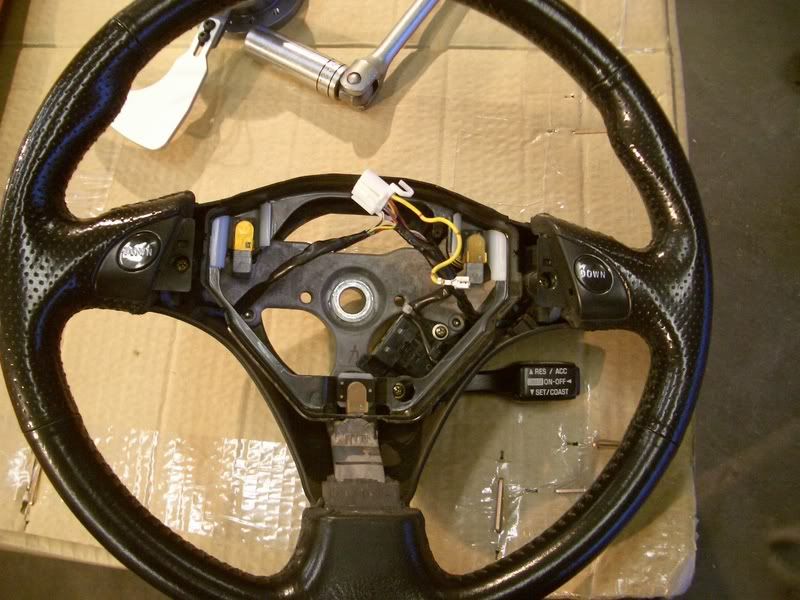 stripping off the tape and such to figure out which wire is for what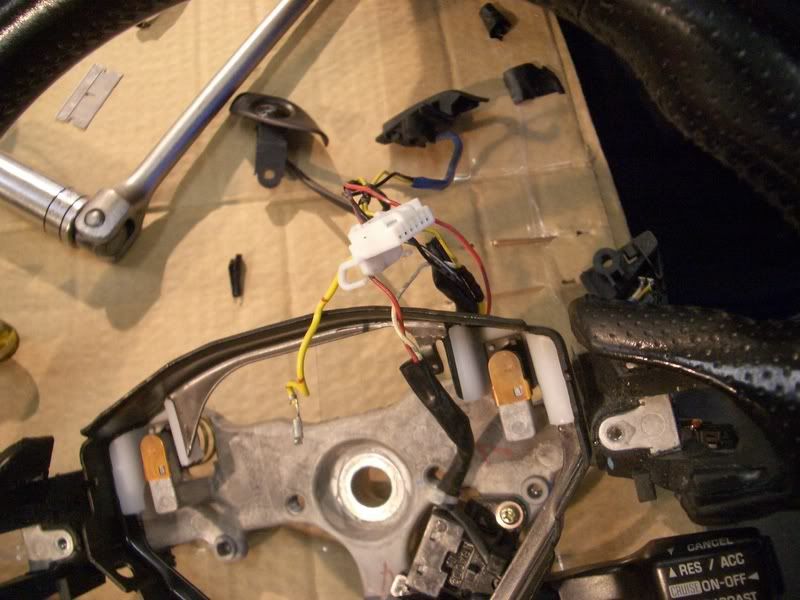 the paddle shifter unit has 3 wires, really easy to figure out.. basically one common ground and then one wire for each paddle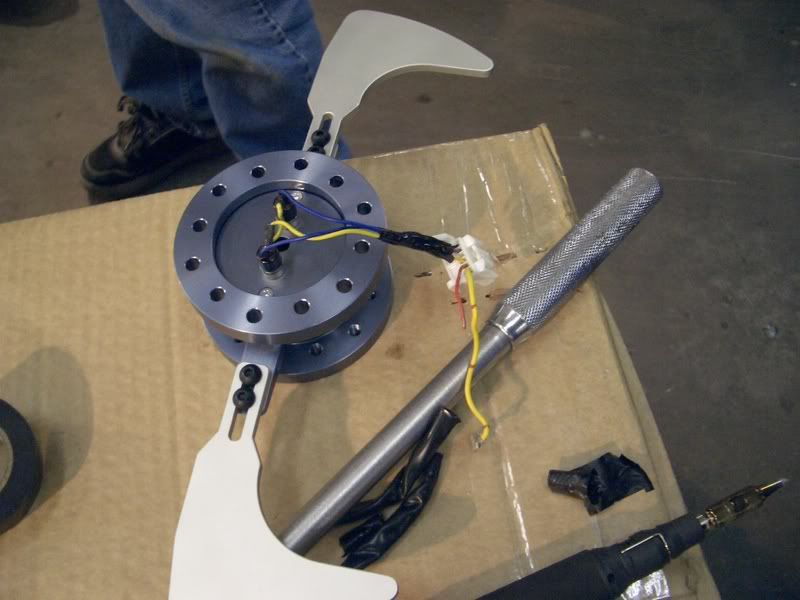 and install the unit onto the hub with the provided screws by Works Bell and putting the new Momo Corse steering wheel on with the provided screws too.. (oh and hook up the horn button) and woa la!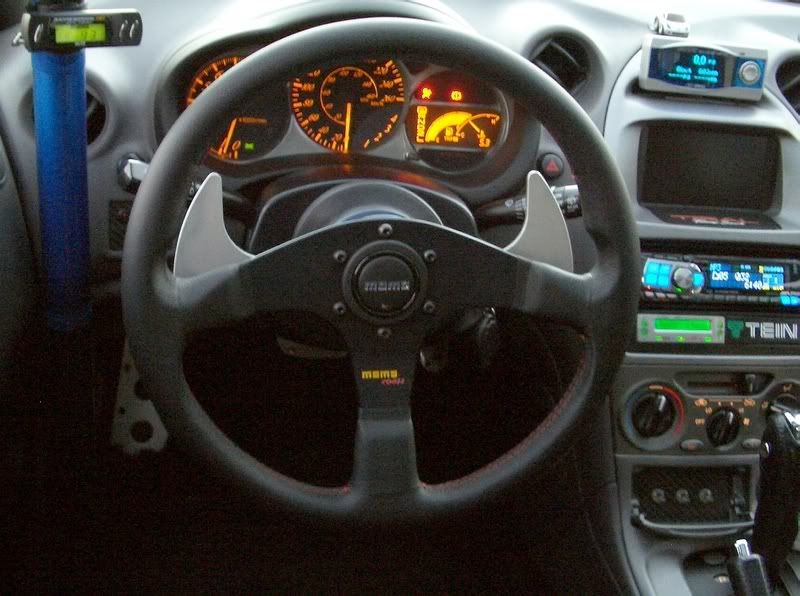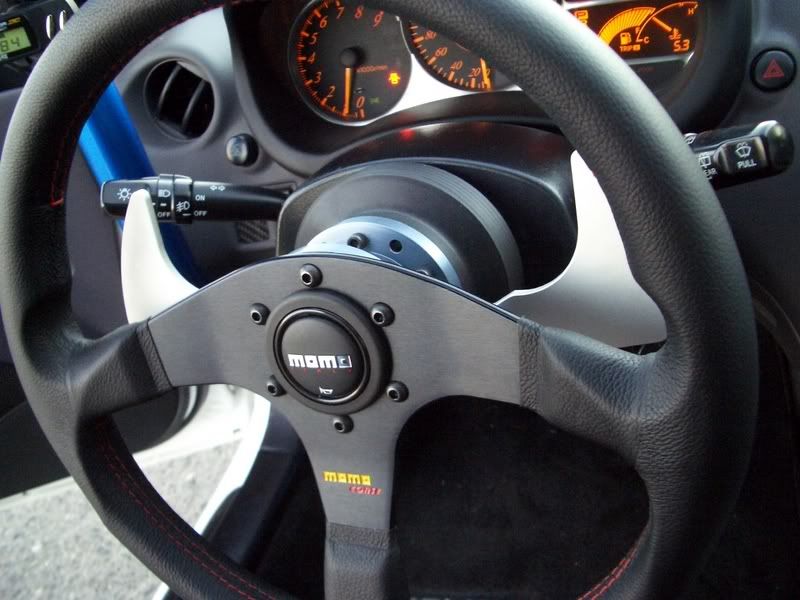 so there you go... the steering wheel sits ~1" closer to the driver, nothing uncomfortable or that it's too close to the driver. It's definitely a lot more baller than the stock steering wheel/buttons. Only down side is that you only have one side for up and one side for down.. i did get confused first time out on track for autox, ended up putting a piece of green tape on one paddle so could tell easier when shifting was needed when the steering wheel was cranked. But i'm totally used to it now.. gonna have new paddles made up in cf and probably color code them or just one of them so make it easier
i'll post up a video when i have time